One of my life goals has been to meet a US President (current administration excluded, of course.) And this past weekend I was able to make that dream come true!
President Jimmy Carter has the distinction of being the only US President to teach Sunday School while in office. And luckily, he continues to teach even though he's 93 years old!
He teaches at Maranatha Baptist Church in Plains, Georgia (about 2.5 hours outside of Atlanta.) Anyone can go, just be sure to get there early! If you are there for his Sunday School lesson and you stay for worship after, you can take a photo with the past President :)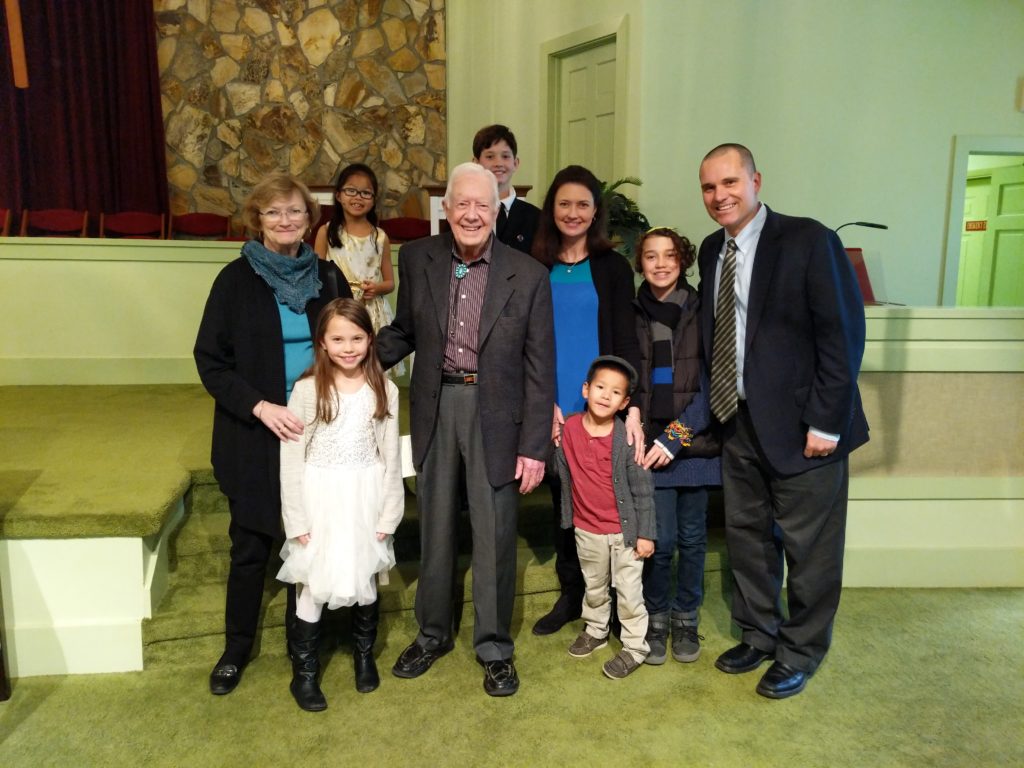 President Carter took the time to take a photo with our family, and even chatted with us afterwards for a few minutes.
President Carter taught Sunday School for an hour, and it was truly terrific. At 93, he was incredibly sharp and engaging.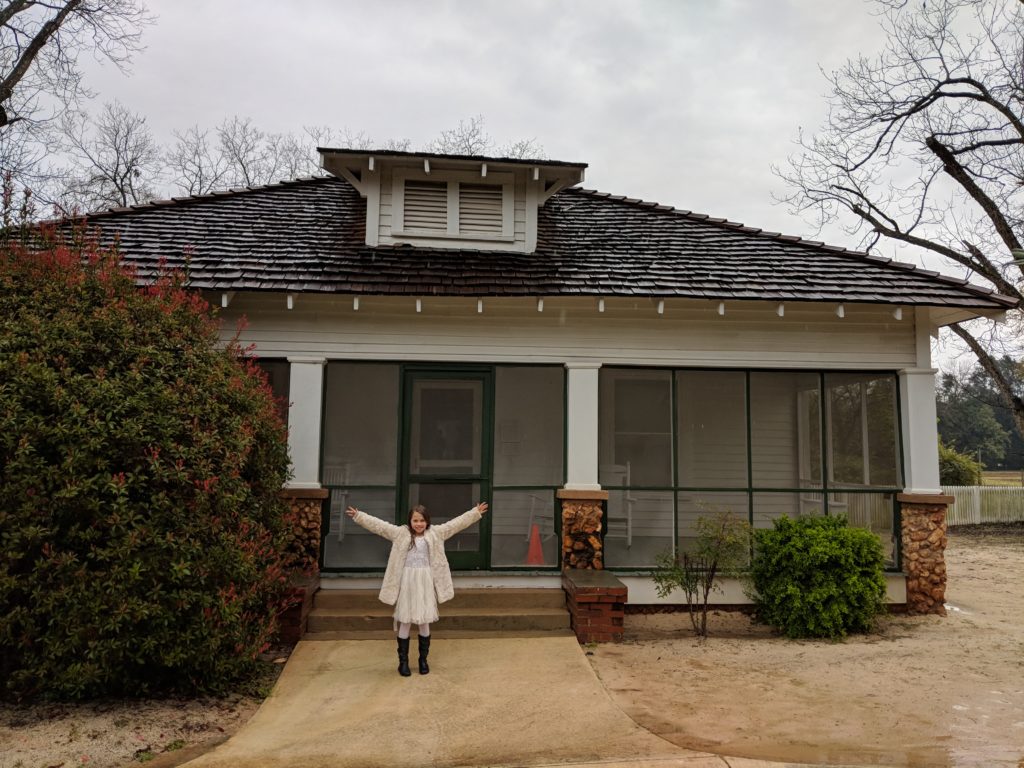 My daughter in front of President Carter's childhood home. She's doing a project in class on President Carter, so I'm hoping this gets here a little extra credit ;)