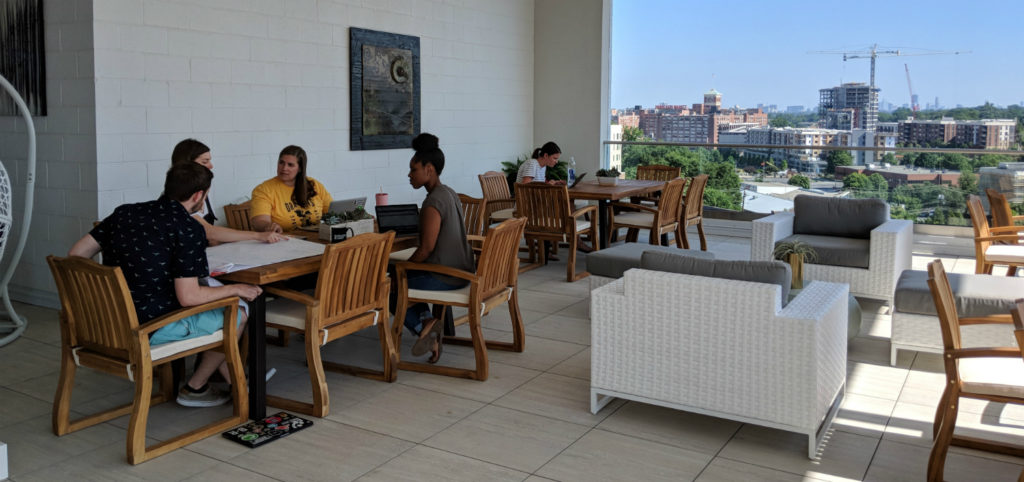 At Dragon Army, we're focused on helping our clients thrive in a connected world, mostly through web, mobile, and innovation products/experiences. And I realize it can be hard to really understand what we do based on that schpeel, so I thought I'd share an example.
We're incredibly honored to be a partner with United Way of Greater Atlanta, and they came to us with a challenge last year to find a way to connect with a younger generation of volunteers and donors. United Way has been an incredibly powerful force of good in the world for decades, but today's younger generation – by and large – are more interested in specific causes and finding "micro" ways of contributing, rather than initially trusting a large organization to do that for them.
Thus, the idea was born to create a mobile app that would help people find personalized, unique ways that they can help the causes they are most passionate about, in the ways that work for them. Similar to the way Mint helps people manage their financial lives, and how My Fitness Pal helps people lead healthier lives, Volunhere will help people live their philanthropic lives.
The Saporta Report wrote a nice piece on the app to give more background on what it does and how it came to be, but this is a perfect example of what we do at Dragon Army. And when we can build products and experiences like this one that help us move closer toward our Purpose as a company – to Inspire Happiness – its a win across the board :)