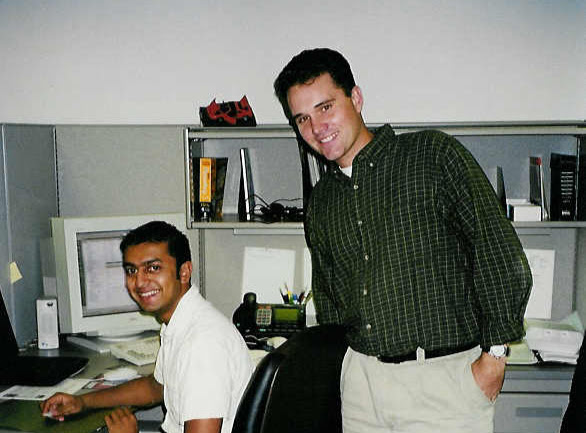 I was reading a Medium post by Nicolas Cole, CEO of Digital Press, and it sounded incredibly similar to my story. He talks about the early days of his company when he worked tirelessly to move the ball forward:
Grinding every single weekend is what it took for me to become successful. And I was OK with that.
That was my approach 20 years ago when I was CEO of Spunlogic. Raj, Danny, and I worked our tails off every day of the week to jump start our company. That's what it took, and we were fine with that.
But now, 20 years later, I think about my time very differently. Nicolas says it well:
As the CEO, your job is to stay sharp, well rested, emotionally stable, and self aware. The moment you stop being any of those things, you suffer, your team suffers, your work suffers, and your company suffers. Which means, the name of the game isn't to do "more." The game is to do more than enough, so that you are competitive and making terrific progress, but not so much that you're running a sprint pace during a marathon.
That's exactly the way I feel today. I focus extremely hard on how I spend my time so that I can be more effective as the CEO of Dragon Army. A run-down, stressed-out leader is not what a growing company needs. Or any company, for that matter.