We just finished our 7th overall (!!!) and 2nd in New York City 48in48 event – where we build 48 nonprofit websites in 48 hours with 100+ volunteers – and it was incredible! Thank you to everyone who has supported this effort since Adam and I started it in 2015. Next year we start our international push (London) and we hit six cities, so ending our year with a killer event in New York was just what we needed!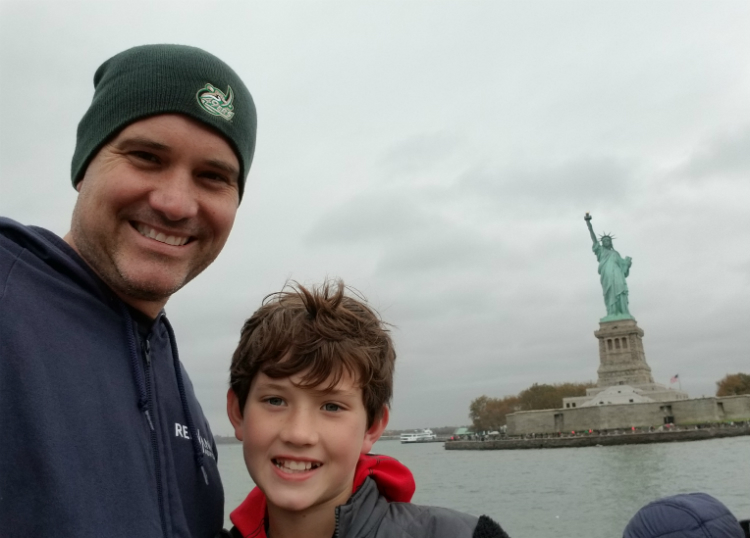 I took my ten year old son with me and we were able to do some sight-seeing!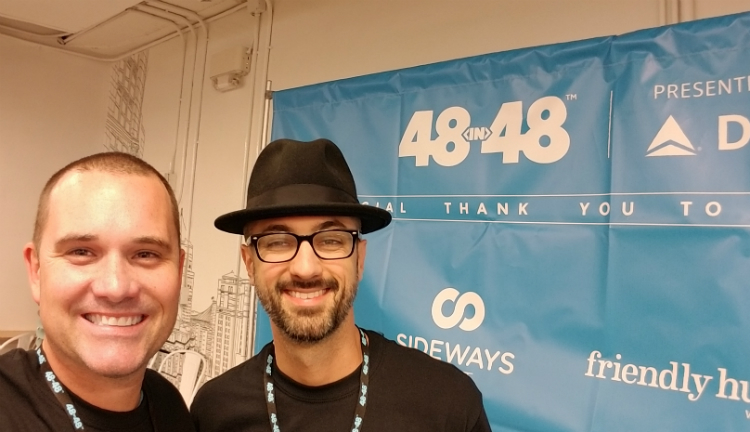 Adam and I, psyched to be at our 7th event in three years. Couldn't ask for a better partner on this adventure.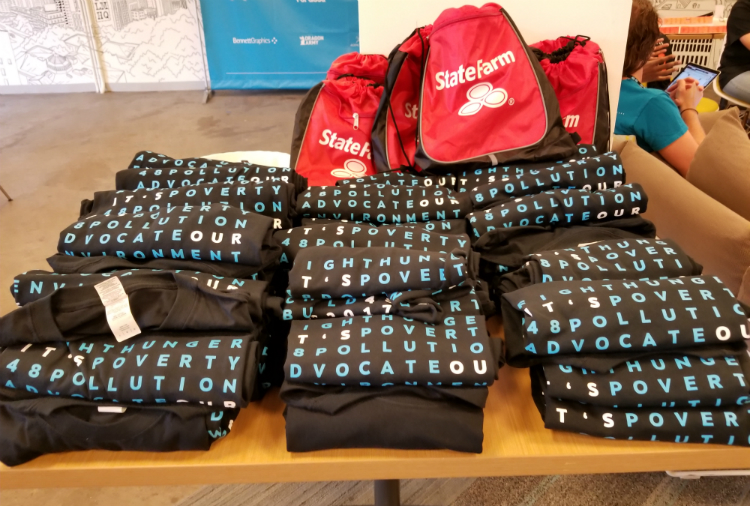 Our swag was in full effect at this event!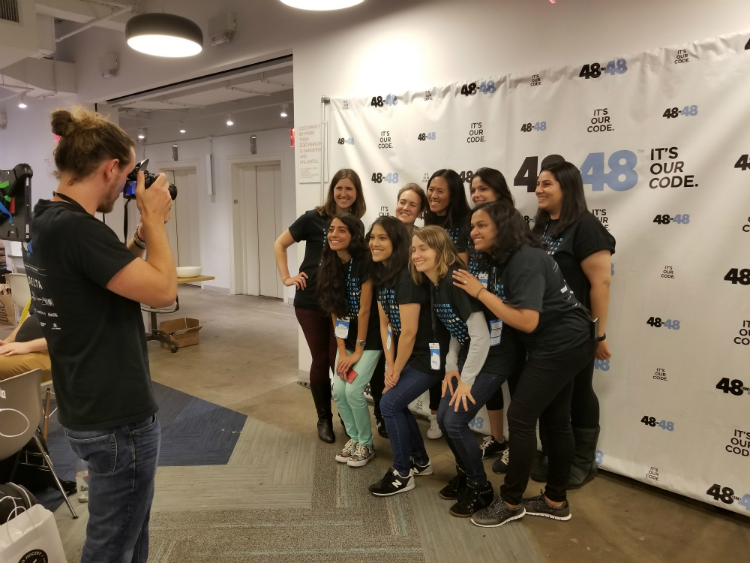 The volunteers had fun throughout the event, and there was plenty of opportunities for photo ops ;)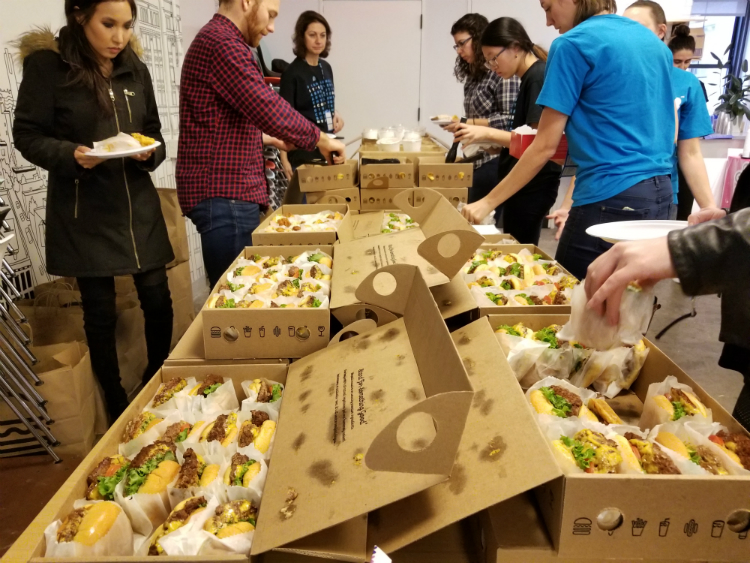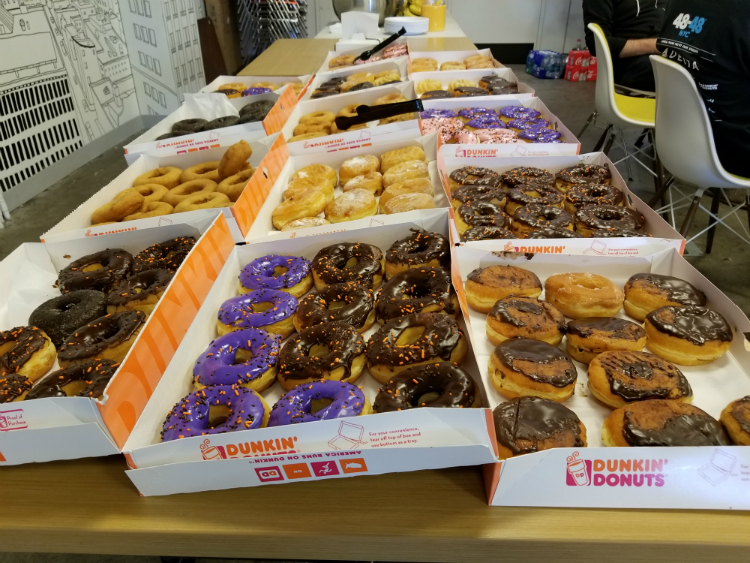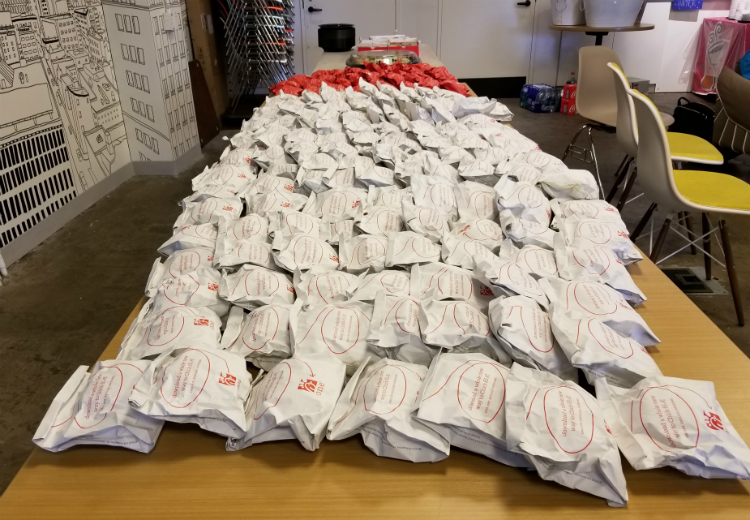 We kept our volunteers fed and hydrated throughout the event, and major props to Dunkin Donuts for 24/7 coffee, and donuts each morning!!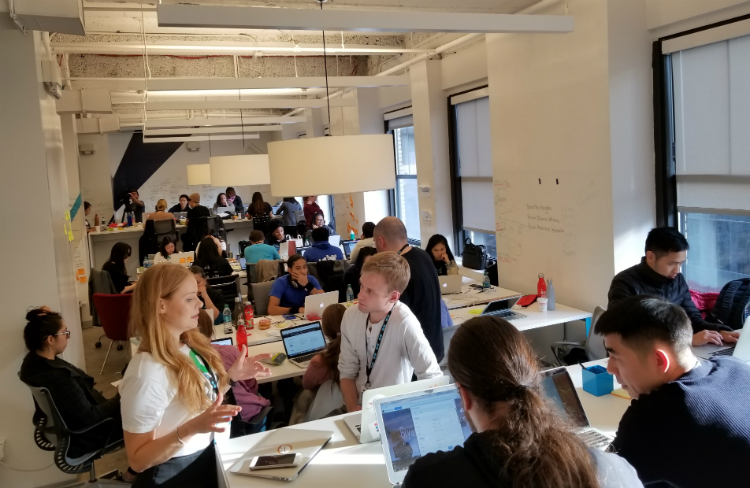 The teams worked so hard over the weekend to make sure we were able to produce 48 nonprofit websites. Their passion and hard-work was incredibly inspiring.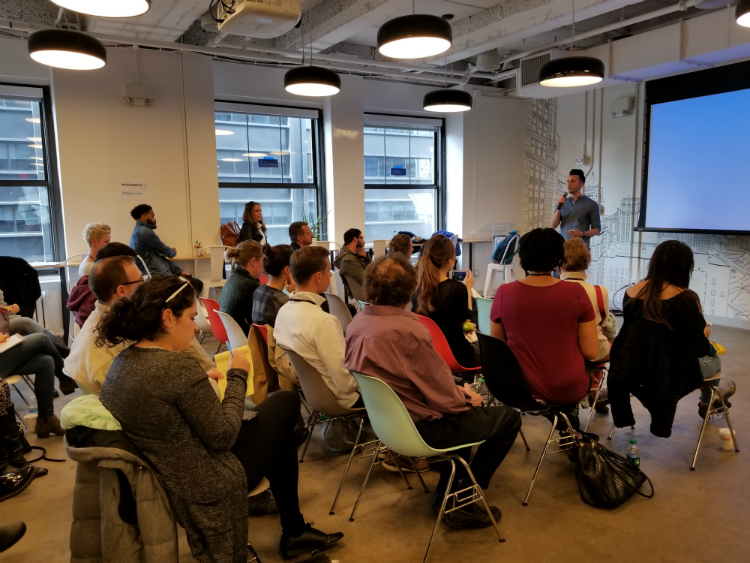 On Saturday we had the nonprofit leaders come in and we educated them on all areas of digital marketing!
Here is a video of what the event looked like a few hours before the end!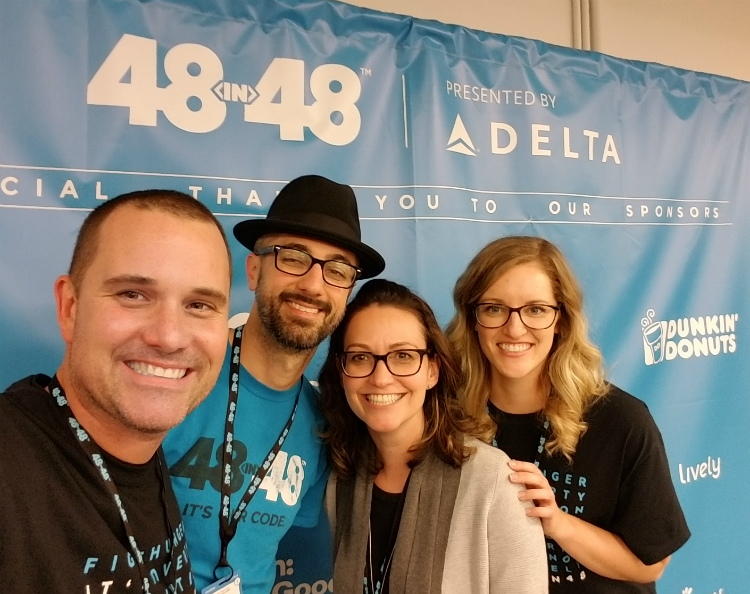 We could not be doing any of this without our partner, Delta Air Lines. They have given us the opportunity to bring 48in48 to so many cities, and we're so excited to have them on our team as we push toward our BIG goal: 48 hackathons in 48 cities on the same weekend around the world by 2025!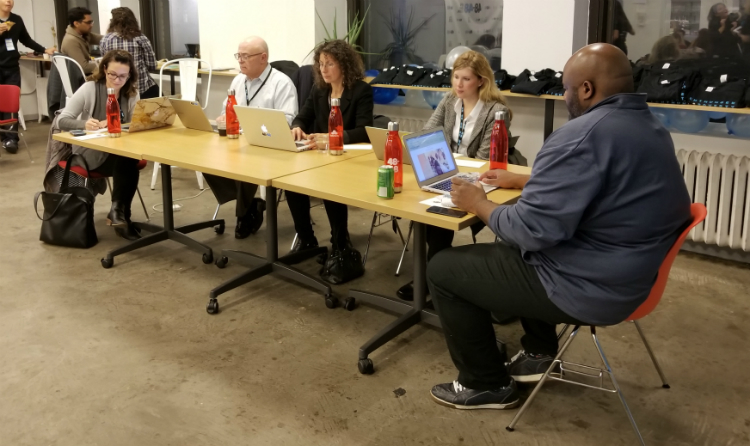 Our judges had a hard time deciding on the top three websites, but in the end they nailed it and we were so proud of the winning teams.
Again, thanks to all who have helped, hope to see you at an event next year!