This week at a pitch event (where startups pitch their businesses), I met the creator of a Google Reader replacement called Minimal Reader. While we traded stories about how much we loved Google Reader (which Google killed off a little over a year ago), we started talking about the news / RSS apps we use currently. 

Today, Google Play Newsstand and a link to the ESPN homepage are the only "news" sites on my phone's home screen. My phone is where I consume most of my news and articles. I do have a folder on my home screen that is called "Read", which has several apps I use to consume content. Below is a screenshot of those apps: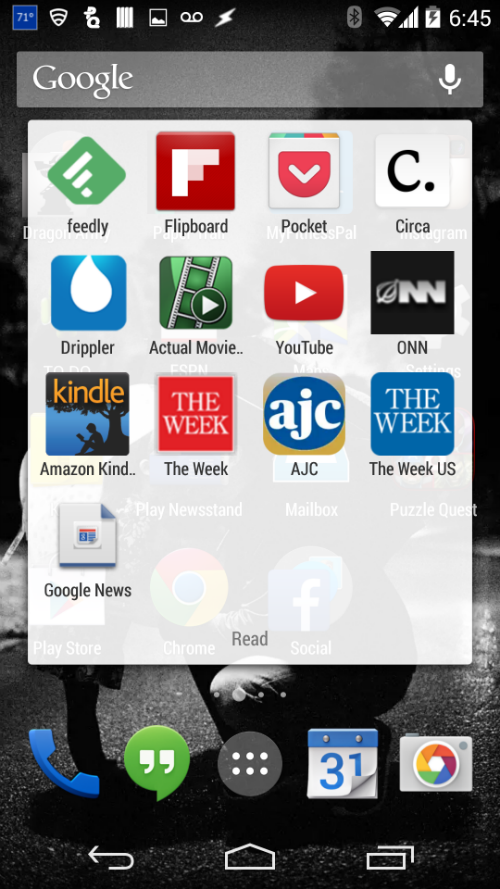 The apps listed in that folder are for the most part in order of how often I use them.
I also receive news updates that Google Now thinks I'd be interested in based on past web browsing. These articles come up if I swipe left from on my home screen, and this morning this is what it looked like: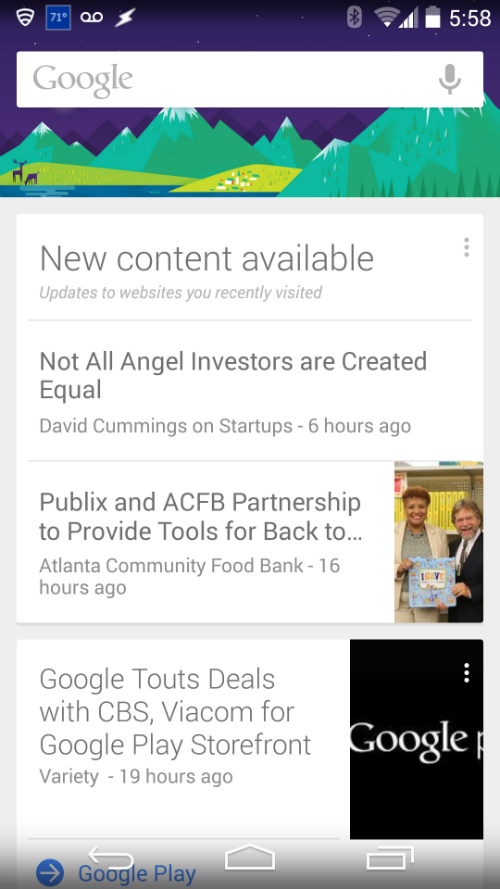 Since I'm always curious, what apps / process do YOU use to get your news?