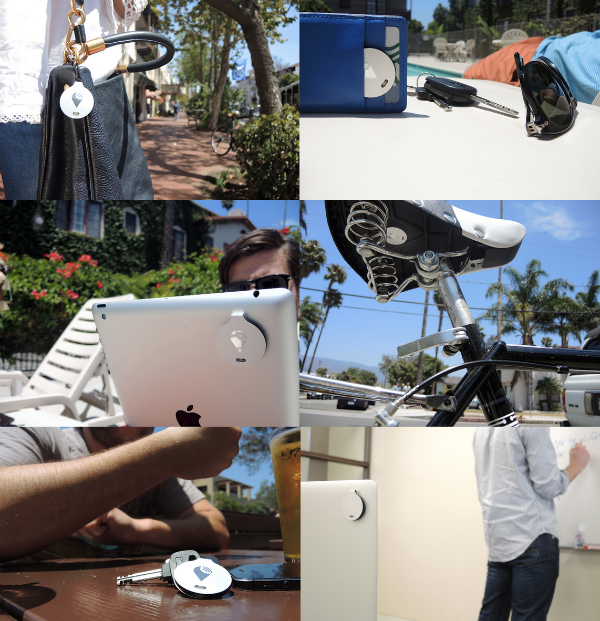 I'm a big fan of crowdfunding sites like Kickstarter and Indiegogo. And of Uruut, which is an Atlanta Tech Village startup that does a similar thing for non-profits!
One of my good friends just backed a new product called TrackR on Indiegogo and after taking a look, I quickly decided I needed to try this new technology. It's described as the thinnest item-tracking device ever. Essentially, its a little circular clip that you can put on anything and track where that thing is via your phone.
I asked him to explain why he's excited about it:
I mostly am interested in the TrackR because of the wide range of possible uses: phones, keys, tablets, laptops, dogs, kids, cars, school bags.
I don't lose things often (he says while knocking on his desk), but when I do, it drives me crazy.  I see this product and imagine a world where everything is findable!
If only they were waterproof so I could put them on my son's swim goggles, which are definitely the most lost item in our household every summer!
I'm also a fan of tech gadgetry and Indiegogo in particular – this is the 6th campaign I've contributed to, I think – and this happened to be featured most recently in their newsletter, so I decided to give it a try.
Check out more about TrackR, it just might be something you didn't know you needed!