I think I've adequately shared my happiness with being able to start Dragon Army within the Atlanta Tech Village to anyone who I've talked to in the last month and of course, on this blog. One of my favorite things is the tremendous amount of events that take place here. Case in point, on Wednesday night one of my favorite people and entrepreneurs in town, Michael Tavani (co-founder of Scoutmob), participated in a fireside chat as a part of Startup Grind to talk about his entrepreneurship journey.
The talk was great, including the opening joke which Tavani is becoming famous for (#insidejoke), but there was something he talked about that I had never heard articulated before and is a bit contrarian in the startup space, but its dead on. He said that when you're small you have to do "unscalable things" in order to build momentum.
He had several great examples. My favorite was how he literally wore a gorilla suit and stood on the corner of Piedmont and Lenox trying to drive traffic to his startup's website. He even road Marta in the suit. How freaking awesome (and bold) is that? Here is what I picture when I think about Tavani in a gorilla suit: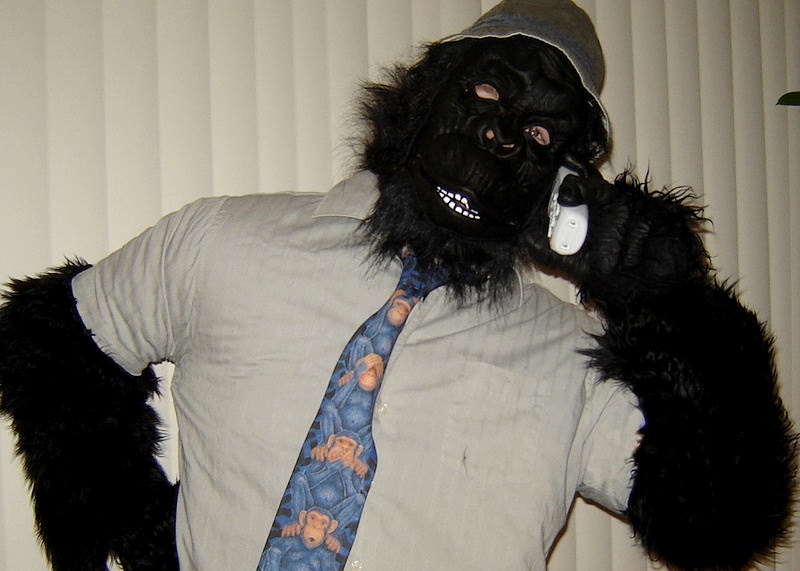 ("Hi, I'm Michael Tavani. Please come to my website. Yes, actually, I am wearing a gorilla suit. It's kinda my thing.")
When you're starting a business, you have to do anything and everything to build momentum. Not all of it can be part of the plan or a scalable process. You have to work your a$$ off and take chances, even if that means looking like a fool on the streets of Buckhead.
This is a great lesson for any new entrepreneurs – don't be afraid to do unscalable things. Do ANYTHING that you think will move the needle one more tick in the right direction.
Bonus: Michael also has a great piece in Creative Loafing talking about the Atlanta startup scene. Check it out.