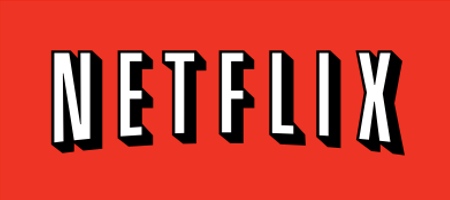 Last week Netflix's CEO, Reed Hastings, announced that the company would be separating its digital business from its DVD business. The DVD business would operate as a new entity called Qwikster. You can read more here.
This move came on the heels of a recent price change by Netflix that made it financially inconvenient to subscribe to both the streaming and the DVD service. Customers were outraged, as customers are welcome to be, when a company changes the game on them.
Hastings has received a lot of criticism for these two moves. I personally think this is a sign of great leadership.
I believe that Hastings has come to the correct conclusion that for Netflix to succeed it has to fully embrace the streaming side of its business and that the DVD business, while still generating significant revenue, is going to drastically fall off over the next few years. I'm also suspecting that the DVD business if far less profitable than the streaming, but this is just a presumption on my part.
Either way, I think its clear that Hastings has come to the conclusion that his company's future is in digital streaming. Let's make that the baseline for the rest of this discussion. Asssume the CEO feels strongly in that fact.
He then has a two options. He can continue to run what are two very different businesses under one roof until eventually the DVD business diminishes. Or he can try to figure out a way to essentially get rid of the DVD business and focus all of his energy on the future of this company. Right or wrong — I happen to think he is right — he has decided to take the second path.
Keep in mind the second path, to effectively "get rid of" the DVD business, is extremely risky and controversial. It is by far the harder path of the two for a leader. He gets this wrong, or if he doesn't get enough time to prove it out, he'll lose his job. He's risking everything by going this direction.
His first strategy was to make it a financial decision for his customers so that it was painful to pay for both services. His hope was that people would migrate over to the streaming because they didn't want the increased cost. So far, many of my friends who were getting both services were first irate, "They are treating their customers like sh&t" and then almost immediately admitted, "So I'm going to switch to just streaming." So the strategy I'm guessing was working.
But the backlash was strong and the stock price has taken a beating along the way.

Hastings then decided that rather than force his customers to change to streaming, if people still wanted the DVD service, then the better solution was to find a way to give it to them without allowing that side of the business to pull the streaming side down with it. He wants to focus all of his energy on the future of his company, not protecting the past. So he decided to carve off the DVD side into a new entity, Qwikster, and allow people to subscribe to that service independent of Netflix.
People are poking a lot of criticism and sarcasm his way for this decision. I see it very differently.
Hastings has the confidence to lead his company to where he believes the puck is going, not where it has been. He's risking everything to do what he believes is best for the company. As a leader, if you're not willing to put your neck out there for the betterment of your company and your people, then you're not living up to your expectations and responsibility.
I'm reminded of this quote by Howard Schultz (Starbucks CEO) from his book, Onward:
I've never bought into the notion that there is a single recipe for successful leadership. But I do think effective leaders share two intertwined attributes: an unbridled level of confidence about where their organizations are headed, and the ability to bring people along.