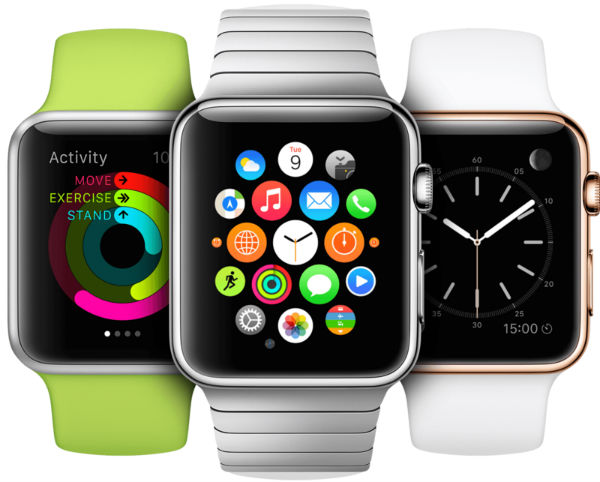 I month ago I wore the Apple Watch for a few weeks. I've done the same with an Android watch. The smartwatch that I wore the most was the Pebble Watch. So I have some experience with smartwatches.
Now that I'm back to using an iPhone (why I switched back), I'm very curious about the Apple Watch. Even after wearing it for a while I still am not sure if I should get one. Maybe part of the reason is that I have friends who are eager to point out how ridiculous it is to wear an Apple Watch. I should point out, these are the same friends who pointed out that the iPad would be a terrific flop. But the world needs doubters, and sometimes they're right…so I'm just not sure.
So I decided to ask my friend why they love their Apple Watch. Here are the top reasons they said they love their watch:
Notifications:
Quick access to notifications
Ability to glance at for next meeting info
Reminder notifications are more timely (watch is always with you)
Directions:
Haptic feedback on directions
Directions while driving, less distracted looking down at phone
Exercise:
Calorie tracking
Activity alerts for exercise motivation
Holds full workout playlist that can be streamed to headphones, don't have to run with phone anymore
Frees you from your phone:
Using Siri when at home and away from phone
Reduces digital distraction
Frees up your hands
Random:
Quick answering of texts
Apple Pay
Also, this is a good read by a friend of mine on his first two weeks with the Apple Watch.
What most people who haven't used an Apple Watch don't understand is that it really does make you less connected to your device. Everyone I know that has used a smartwatch says that they are less distracted and less connected to their digital lives when using it. And everyone I know that resists trying  one says that they don't want to be more connected to their digital lives. So this might be one of those, you have to try it to understand it, scenarios.
I've held off this long, but I will probably get one soon.
{ 2 comments }