Well, "watched" should be in quotes, because I didn't really watch it. Consumed? What's the word for "watched the important parts"?
Not sure, but either way, here's how it happened.
First, I saw this update on Snapchat Stories: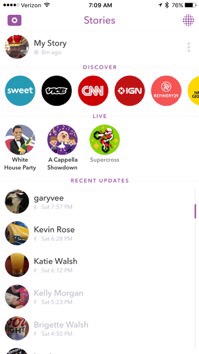 White House Party. I clicked on that, and was able to watch a bunch of highlights. Which was cool because it was from a lot of people's phones, so some of it was behind the scenes and some of it was straight video of POTUS speaking.
Then when I was on Twitter just after, I saw these Politico posts:
From those, I got the highlights and was all caught up.
Crazy, right? That's how we watch "TV" now!
This is also exactly how I consume 95% of sports today. Highlights from the ESPN app, from Twitter, and from Snapchat.