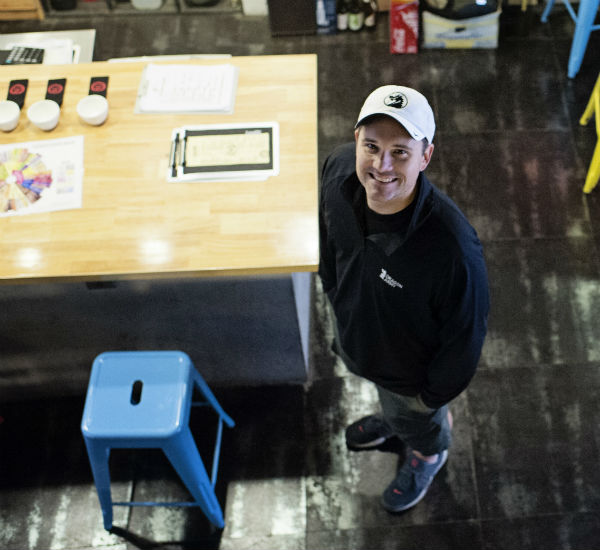 Why Begin the Begin? Good question. First, I'm a huge R.E.M. fan and Begin the Begin is one of my favorite songs of theirs (along with I Believe). Both are on the amazing CD Lifes Rich Pageant
. Buy that immediately and thank me later.
What I like about the phrase is that it's a call to action.  It applies to startups and entrepreneurs. It applies to people who want to help others. It applies to anyone that believes they can be something better but is hesitant to take that next step. Begin the begin, people!
Why do I write this blog? For these people.
Who am I? I'm the CEO of Dragon Army, a purpose-driven digital experience agency. I'm fascinated with entrepreneurship, leadership, doing good, startups, and technology. While I Insta, tweet and I linkedin, this blog really represents who I am and where I am in life at any given time.
Here's a look at a "typical day" for me:
In 1998 I founded my first company, Spunlogic, with Raj, and after adding two more partners along the way and working our a$$es off for ten years, we were acquired by Engauge in March of 2008. I served as President and Chief Digital Officer of Engauge until we sold to Publicis Groupe in August of 2013. I then immediately started my next company, Dragon Army, originally based in the amazing Atlanta Tech Village.
I'm a graduate of the 2013 Leadership Atlanta class and a member of the 2012 Atlanta 40 under 40 class.
I'm on the boards of the Metro Atlanta Chamber of Commerce, The Woodruff Arts Center, The Carter Center, and I chair the board of Central Outreach & Advocacy Center. I'm also on the Leadership Council and Conservation Society for Zoo Atlanta, Executive Board of The Children's Museum of Atlanta, and Advisory Board of OTHRSource.
Additionally, I co-founded and chair the board of 48in48, a hackathon nonprofit that brings together 200+ volunteers in a city to build 48 nonprofit websites in 48 hours.
My latest venture is Ripples of Hope, which I founded in 2019. Ripples of Hope is a non-profit organization that exists to incubate and accelerate growth of high-impact organizations focused on making the world a better place.
More on why I 'do good' here.