Let the writing on book 3 begin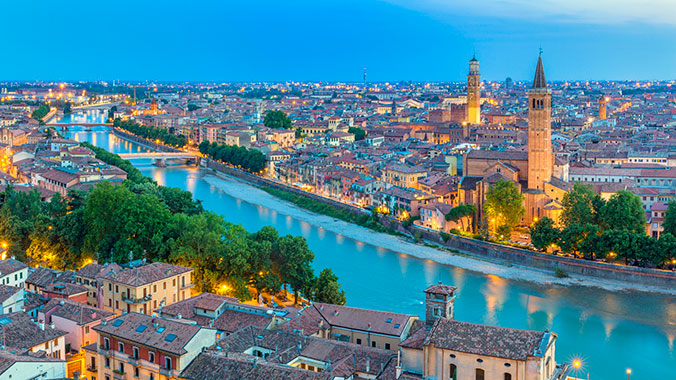 First world problem coming in 3…2…1…
I was meant to be in Italy with my family right now – for the entire month of July. We had booked a small flat in the heart of Verona, a charming northern Italian town where, supposedly, Romeo and Juliet was meant to have taken place.
COVID-19 had other ideas. I remember when the first cases were traveling west across the world and Italy (northern Italy to be exact) was hit badly in February. For a brief moment, we actually wondered if we'd still be able to go on our trip given that it wasn't until July.
How naive that feels now.
Lest we get too off point, my intent is not to make everyone sad that we can't go on our big European trip. We're fully aware that such things aren't important, and we're lucky to be safe and healthy at the moment.
I was going to use the time in Verona to write my next book, which would focus on building an undeniable company culture. My first book, The 5-Day Turnaround, focuses on leading like an entrepreneur, and while building a great culture is part of that, I have a lot more to say on the subject. (Actually, I wrote 5-Day while on our first month-long European trip, which was in Edinburgh, Scotland in 2018.)
Instead, a few weeks after we were quarantined (let's call that early April), I decided instead to write The Crisis Turnaround, focusing on how to lead during a…well, you get it. Before COVID-19, this book was never on my radar.
So now I'm back to the original plan of writing a book in July, just in a less adventurous environment (though, truth be told, locked up in a house for over three months with five children is proving to be quite..adventurous?… on its own). I've been tinkering with The Culture Turnaround for a few months and have the high-level outline and about 15 pages written, and for the next 30 days I'll push to get a decent first draft complete. My general goal is for the book to be around 50,000 words, or a little over 200 pages.
If I can average between 1,500 and 2,000 words a day, then it shouldn't be too hard to make it happen. I'm much more productive in the mornings, so I've rearranged my schedule to allow for several hours of writing-time before noon.
In the meantime, I'll continue blogging, producing my email newsletter, and creating podcasts and YouTube videos, which I'm thoroughly enjoying.
Ok, time to get to writing…
Before you leave
As mentioned above, I run a weekly email newsletter where I share interesting articles and books I'm reading, productivity hacks, leadership lessons, and an update from that week's blog posts. There is exclusive content that only comes out in the email!
If this sounds interesting, you can use this link to sign up!