I've had a podcast for about a month, and here's what the data is telling me
I've found myself in the podcasting world for the first time, and I have to say…I kinda like it :)
What led me here, if I'm really being introspective, is the feeling that most of the things that I write about on this blog – time management, building a great culture, leadership, etc. – aren't maybe the most important things to be writing about these days. Or maybe those subjects are just what some people need. I don't know. But every time I sit down to write on those topics, I end up feeling like it's just not the time.
Instead, I found myself looking forward to conversations with friends about a myriad of topics, including social justice, the responsibility of leadership during challenging times, and life purpose. These subjects just felt easier to talk about rather than write about, at least for me.
So I thought I'd try my hand at recording some of those conversations, and the idea of a podcast was born.
I'm now a bit more than a month into producing podcasts – some video and some audio-only – and here is what I'm finding:
No surprise here: 95% of my listeners are from the U.S., with 86% coming from Georgia. Florida ranks second at 3% 🤷🏻‍♀️
In terms of podcasting apps and devices, Apple wins the day: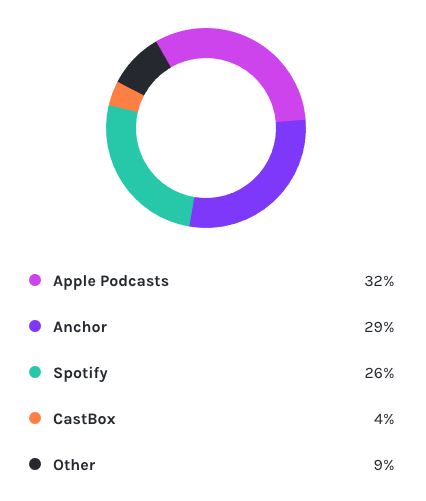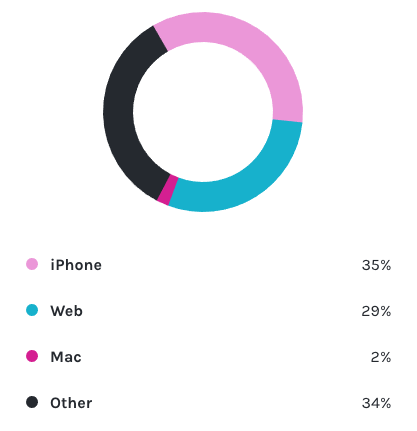 I gotta think my Andriod friends make up a lot of that 34%, and I'm not sure why Anchor doesn't show that breakdown more clearly.
The split between men and women listeners is about 50/50, with by far the largest age demo being 45 – 59. These particular stats are only recorded by Spotify, which as you can see from the above chart only makes up 1/4 of my listeners, and I'm guessing Spotify skews older than some of the other platforms?
I'm sure this data will change as my listenership increases, and as I start to create more compelling podcasts. On that note, please let me know what you might want me to talk about, or who you'd want me to interview!
Before you leave
As mentioned above, I run a weekly email newsletter where I share interesting articles and books I'm reading, productivity hacks, leadership lessons, and an update from that week's blog posts. There is exclusive content that only comes out in the email!
If this sounds interesting, you can use this link to sign up!