Struggling to write during COVID-19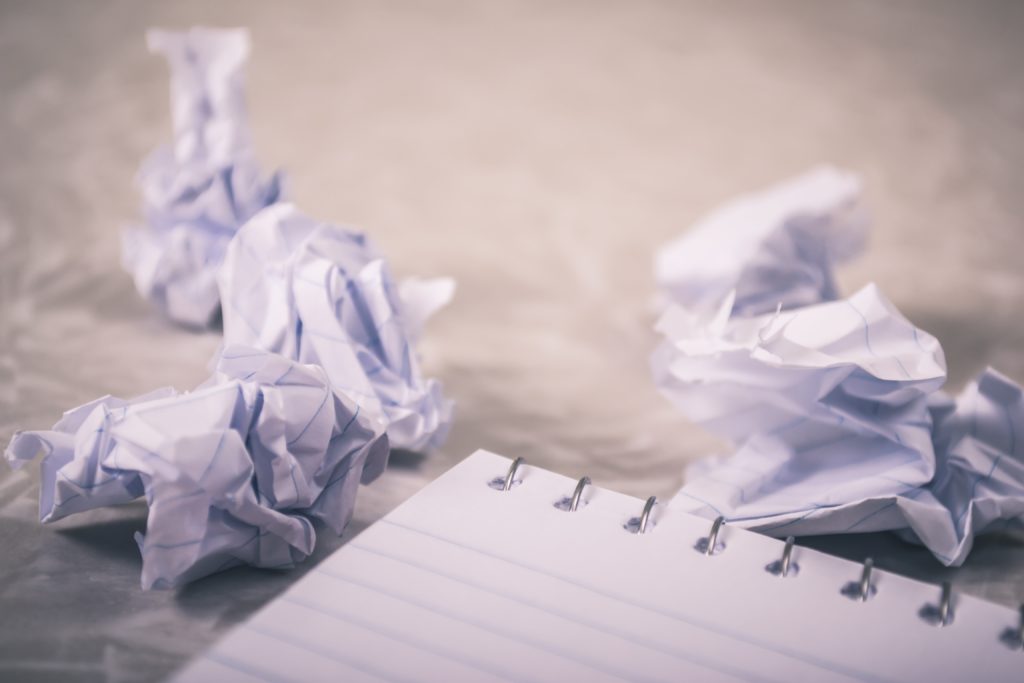 I don't know what to write about.
In this new now normal* I'm really struggling to find words that feel worthy to write. Words that are worthy of your time.
I sit down each morning and I want to write a blog post, but nothing rises to the surface that seems important.
People are sick and dying, thousands by the day. We are social distancing and lonely and scared. And a near record number of people are out of work – 14.7% in this country. For perspective:

The world's a mess, and we're bombarded with terrible news reminding us of just how bad it is. Here's the 'front page' of The NY Times as I write this: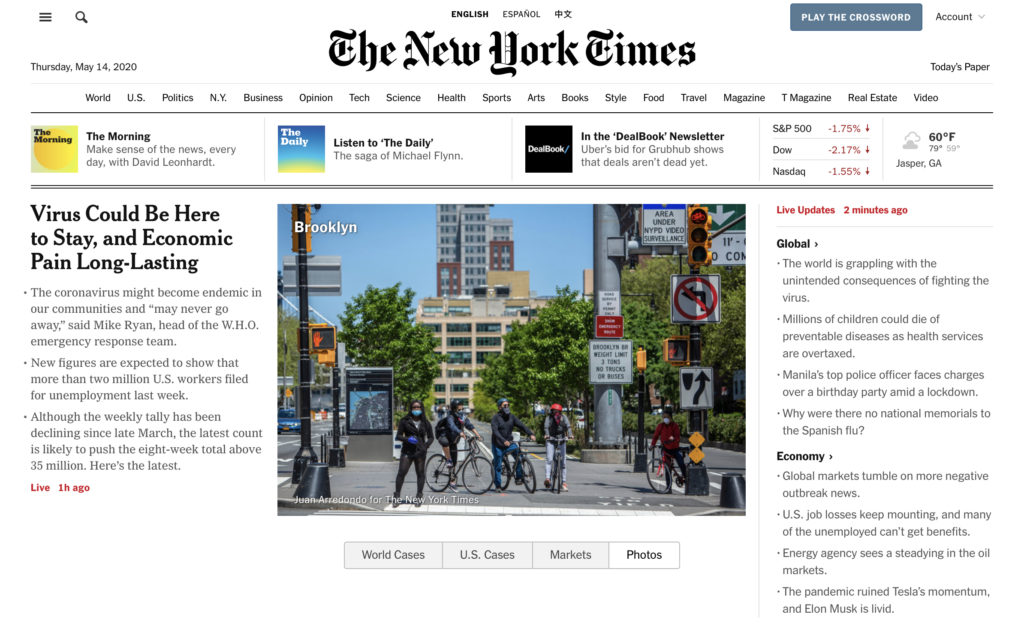 Every story is either about the virus specifically or the dire ramifications of it.
And I should write about…what? I have a blog post that I've started that shares my current iPad-focused desk setup (I'm only using the iPad right now). And another on my strategy for the platforms I write content on (this blog vs Medium vs email newsletter). I've wanted to write about how we give ourselves 'permission to be kind' at Dragon Army, and to take a stab at sharing a 100-year plan for that company.
I've thought about sharing the devastating (yet contained) impact that COVID-19 has had on 48in48, and how we've shifted the Ripples platform accordingly.
There are a couple of humorous posts I want to write (similar to the one I wrote years ago about the man that stood too close to me on the escalator). One shares a mock marketing meeting at Coca-Cola headquarters where 'Jinx, you owe me a Coke' was created, and another in the voice of a satirical leader who is doing all the wrong things. He'll have a funny, ironic name and it'll have an emperor-has-no-clothes kind of feel to it.
But are those things that are worth your time right now? Should I write hopeful, aspirational things? Or ignore that this is happening altogether?
Perhaps I was able to write The Crisis Turnaround last month because I felt it would be useful content, and I was inspired to do something – anything – to help during these times. But maybe that missed the mark, too. It's still focused on what everything else is focused on: crisis, crisis, and more crisis.
I just…don't know what to write about right now. I'm very open to suggestions, because I desperately don't want to waste your time.
How would you guide me?
---
Before you leave
I run a weekly email newsletter where I share interesting articles and books I'm reading, productivity hacks, leadership lessons, and an update from that week's blog posts. There is exclusive content that only comes out in the email!
If this sounds interesting, you can use this link to sign up!
* someone I know said we should call this our 'now' normal vs. 'new' normal