The hardware and software I'm using to work at home
I'm sure I'm not alone in having to, over the last month, figure out how to be productive while working from home. The more weeks that go by, the more I realize that this working from home thing might be part of our 'new normal', so I better get with the picture and find a way to stay on the ball.
Below is a breakdown of the hardware and software that I'm currently using to get things done.
The Hardware
Love this phone. While working at home, I've given myself more freedom to get work done via my phone and iPad (see below). Essentially, even though I'm less portable from a "I can't leave the house" standpoint, I'm also super portable in that I find myself in all areas of the house throughout the day.
That might be part of my undiagnosed-ADHD, but I can't sit in one place at the house for very long. Actually, I wrote most of my second book (a super cheap pre-order deal for my second book, The Crisis Turnaround, is coming out on in my email newsletter soon!) on the dining room table, next to several of my kids doing their schoolwork.
Google PixelBook Go Chromebook
I've had this laptop for almost six months and for me, it's terrific. More on why. I don't use an external monitor or keyboard or mouse. I just use the laptop. Somehow I get it all done without the second screen, even though it looks cool every time I see someone's killer setup.
11in iPad Pro (w/ cellular) + Magic Keyboard (and Pencil)
I definitely use the iPad more than the Pixelbook now that it has the Magic Keyboard. Check it out: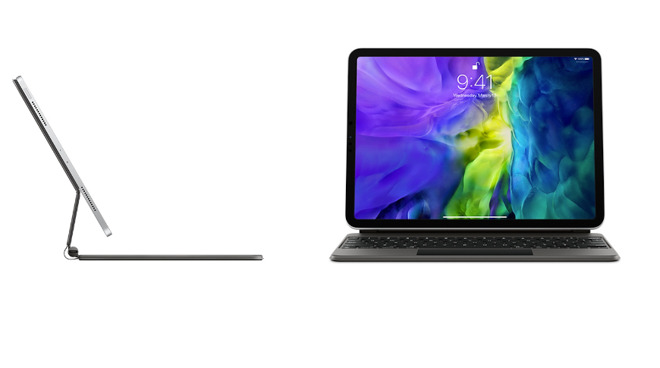 First off, it gives the iPad a trackpad. I've been a trackpad guy for a long time, and had no idea how much that would help me use the iPad as my standard get-work-done device.
What's also great about this new keyboard case is that it makes grabbing the iPad off and using it as a tablet so much easier.
I can do just about everything I need to on the iPad Pro (in fact, I'm writing this blog post with it right now…at the dining room table…next to my daughter who's doing school work #ADHD-FTW). The only time I feel the need to use the Pixelbook is when I need to use Google Drive (Docs and Sheets) more extensively. The experience isn't perfect on the iPad, yet.
Beats Solo 3 (refurbished) and Google Pixel Buds 2
For most calls and video conferencing I use the Beats Solo 3. They're thinner and more comfortable (for me) than the Studio line, and say what you want about the Beats brand, they're the only Bluetooth headphones I've had that always work, and for me that's a requirement of Bluetooth devices.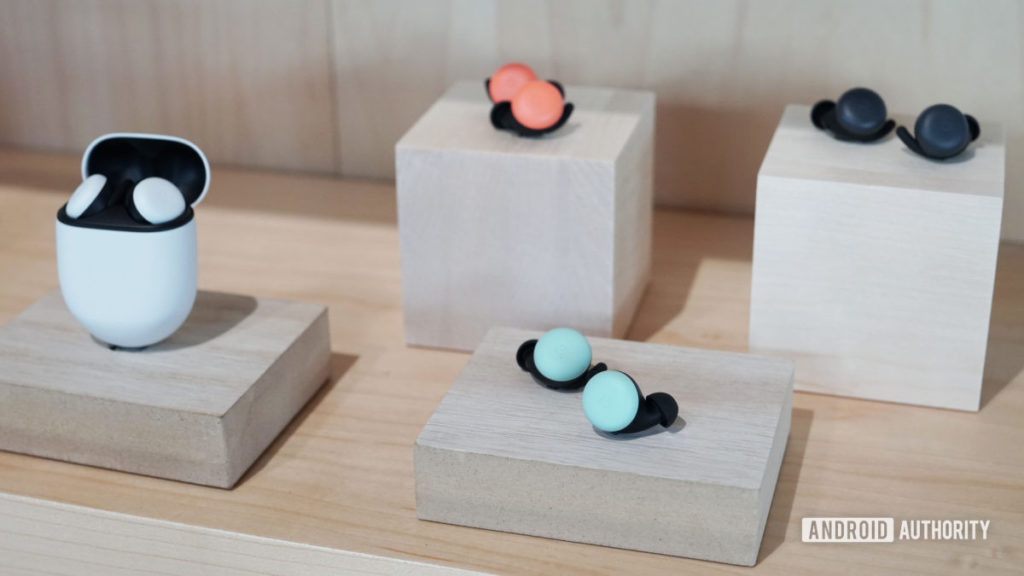 Actually, the Pixel Buds 2 are on the way (they only recently came out). I'm currently using the original Pixel Buds which are a few years old and not terrific. The new Pixel Buds are meant to rival the Apple AirPods, so we'll see how that works out.
My expectation is that once I get the new Pixel Buds, I'll use them more for calls than the Beats, and I'll be able to use them on runs. I really hope they're as good as advertised.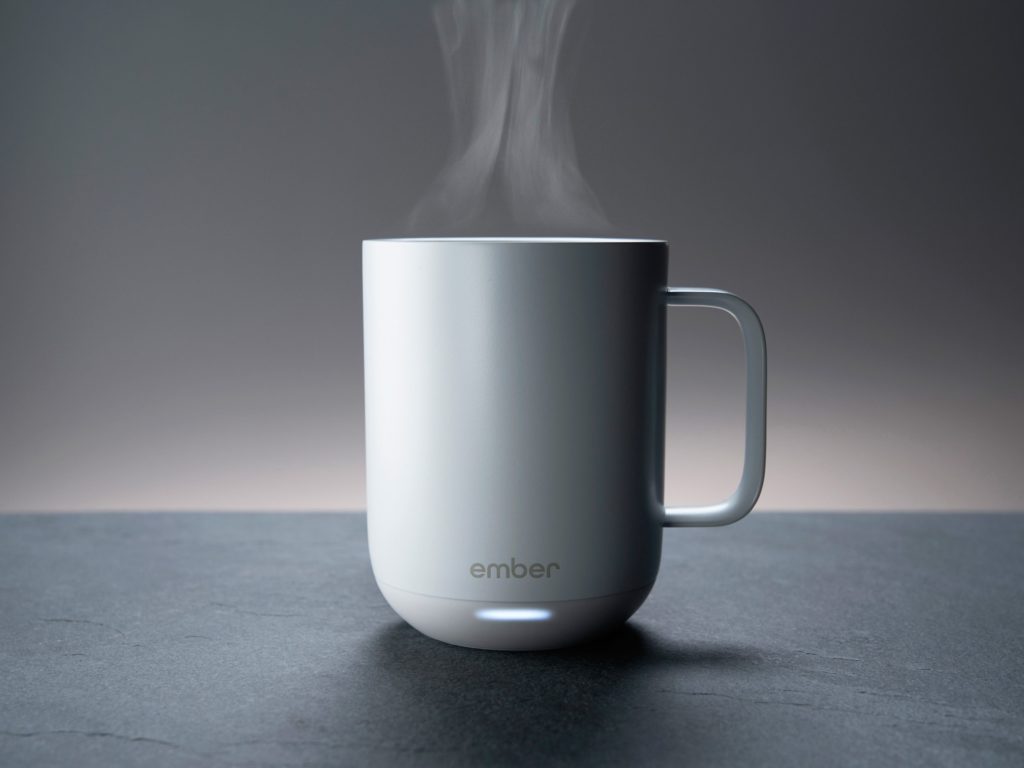 This is such a great invention. It's a mug that keeps your coffee hot. Simple, and definitely first-worldy, but man do I love this thing.
The Software and Apps
Clearly I use a lot of software and apps, but these are the ones that I use the most.
Gmail, Google Calendar, Google Drive (Docs and Sheets mostly), and Chrome
What can I say, I'm all Google'd up. I prefer these tools over others because a) they work so perfectly with my Google devices (phone and Pixelbook) and b) they work on any device, something I can't say for Apple's options.
Slack
At Dragon Army, we essentially run on Slack. It's our main hub for communication, and I bet since we implemented it years ago the amount of email I get dropped in half.
Zoom and Google Meet/Hangouts
We alternate pretty liberally between using Zoom and Google for videoconferencing. Zoom seems to have higher quality and a few more functions, and Google's options are…free :) Zoom is as well for up to 40 minutes, of course.
And once in a while I'll use Slack for a one-on-one video call.
Apple Notes
This is an odd one for me because I can only use Apple Notes on my iPad. I can't use it on my phone or the Pixelbook, because, you know, Apple's weird and proprietary like that.
I only use Apple Notes for taking notes with the Apple Pencil. I have bounced back and forth between using an actual paper notepad and the iPad for taking notes. I'm currently using the iPad, partly because (as mentioned above) the ease of grabbing the iPad off the case to use for notes is so dang easy now. Handy, if you will.
Todoist
I have this thing where, if I switch my to-do app up, I get a pseudo burst in productivity. This may be just me, but having a new structure to input and then check off to-do items energizes me. I was using Trello for this, and my notepad, but at the moment I'm trying out Todoist. I only set it up a few days ago, so we'll see.
What did I miss?
Please share your list, I'm always hungry for the next great app or tool!
Before you leave
I run a weekly email newsletter where I send interesting articles and books I'm reading, productivity hacks, leadership lessons, and an update from that week's blog posts. There is exclusive content that only comes out in the email!
If this sounds interesting, you can use this link to sign up!