Blogging, Instagramming, LinkedIn-ing, and Tweeting
My first grade teacher, Mrs. Kay, who makes a sneaky appearance in my book (The 5-Day Turnaround), would likely not be happy with how I conjugated LinkedIn. Sorry, Mrs. Kay, I'll see myself to the back of the classroom, again. 😜
Last week was the first week since I can remember where I failed to write a blog post. And it's not because I don't have a lot to say! In fact, throughout the week I started several blog posts but never found the time to finish them.
And yet, I felt like I still shared a lot last week. The way that I share – what's happening in my life, at Dragon Army, with 48in48 and Ripples of Hope (my nonprofits,) leadership discussion topics, etc. – has evolved as of late.
So while I feel guilty about not blogging last week, and I'm committing here and now to get back into a proper once-or-twice a week rhythm of blog posts (because I believe in peer accountability), I still feel like I connected with you all.
For example…
I shared a tremendous amount of daily life at Dragon Army via Instagram last week. I try to do a bit of day-in-the-life as the CEO of DA, sharing what I'm up to as I work to build the best company in for the world. Example: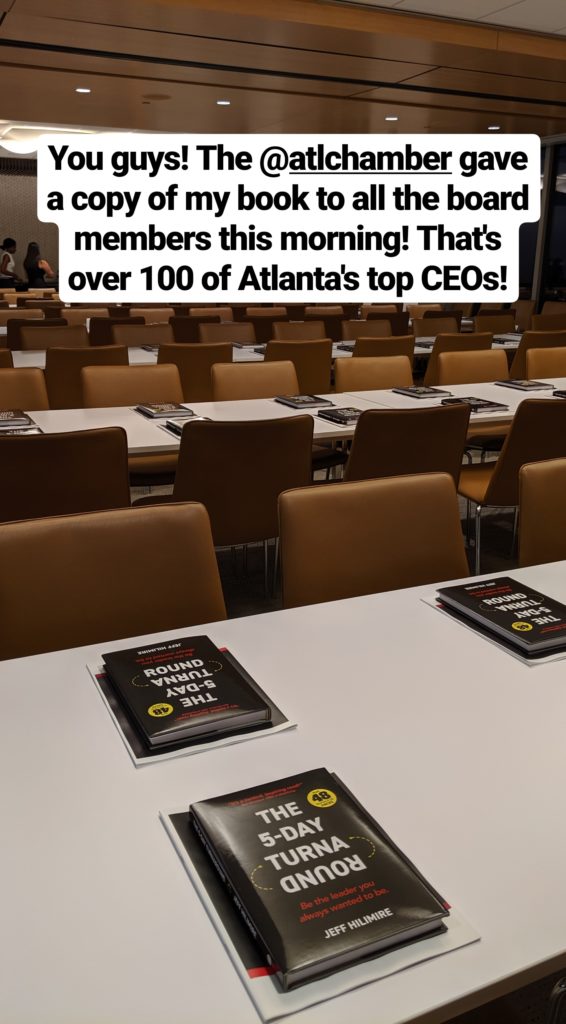 On LinkedIn, I had a lot of dialogue with friends around their best hack to getting more done.
Then I asked the same question on Twitter and got a totally different set of responses:
Thinking today about the secret to getting more done. What's your one best hack/advice for that?

— Jeff Hilimire (@jeffhilimire) September 18, 2019
So while I plan to post more thoughtful, long(er) form content on this blog, I do encourage you to join me on those other platforms as I've become much more active there on a daily basis.