Dragon Army acquires Sideways8 and Watchword Brand!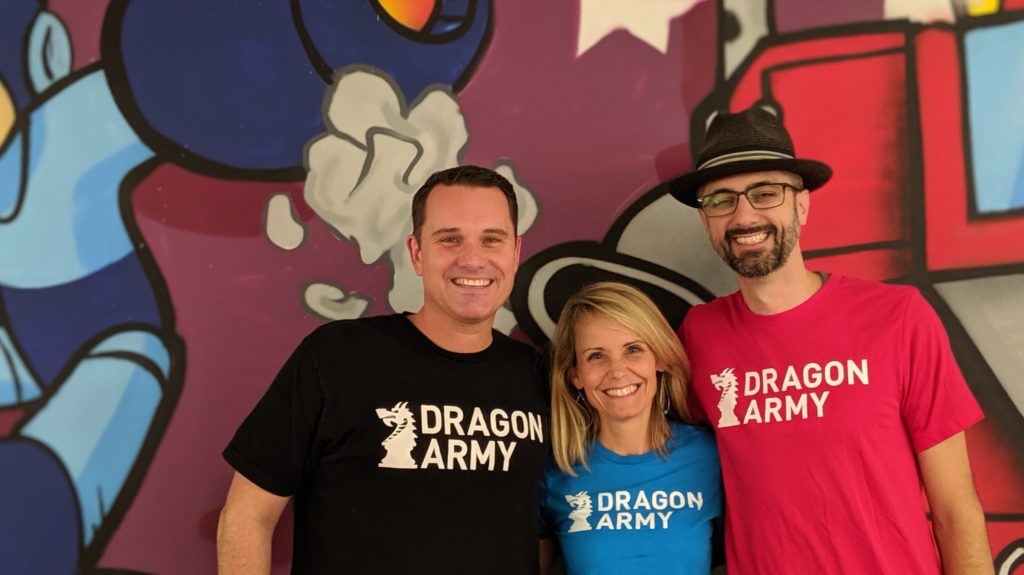 Today is a HUGE day for Dragon Army! I'm beyond thrilled to announce that we have acquired two amazing agencies: Sideways8 and Watchword Brand!
If you haven't been following our story, Dragon Army pivoted to become a digital agency in 2016, focusing primarily on helping large corporations build web, mobile, and innovation experiences. Over that time, we've consistently been one of the fastest-growing agencies in Atlanta, finding ourselves lucky to work with some of the best brands in the world (Coca-Cola, The HoneyBaked Ham Company, Delta Air Lines, etc.)
As we continue to build momentum, we've started to look at additional areas of growth. This led us in early 2019 to begin looking at potential acquisitions to bolster our service offerings, add incredible new team members and clients, and get the chance to work with a new group of leaders.
With Sideways8 and Watchword, we get all of those additions and more. I've been so impressed with how Rachelle (Watchword) and Adam (Sideways8) have not only delivered amazing work for their clients and grown their businesses, but more importantly the cultures that they have built. If you know anything about Dragon Army, our Purpose and Values are the most important things to us, and finding agencies to join us that share those are critical.
I could go on, but let me just say that I couldn't be more excited about this next chapter of Dragon Army's story, and to get to work with Adam and Rachelle directly (we've worked together at 48in48 for years) is a dream come true. If you're interested in a bit more detail, check this out:
We recorded a podcast talking about the new, stronger-together Dragon Army :)
Here's our Press Release with more detail.