Ripples of Hope: brainstorming dinner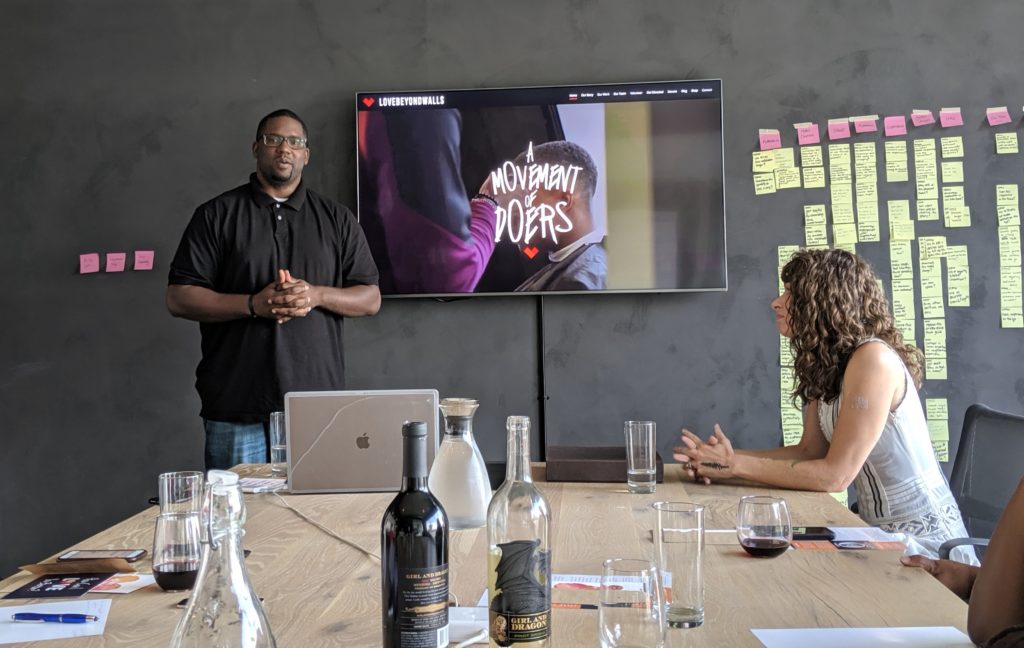 On June 19th I put on the first Ripples of Hope event. Ripples, which I launched on June 6th, exists to connect leaders who have great experience and who want to use their superpowers to do good in the world, with leaders who are building companies that make the world a better place.
Those connections can come in many forms. Sometimes it will be through a mentor-mentee relationship. Sometimes it will be through a one-off advice session. And sometimes it will be a dinner where I bring together several leaders to meet and brainstorm, like we did on the 19th.
At this session, I had six phenomenal leaders attend and listen to two of my favorite non-profit CEOs talk about their companies: Ashley Jones with Love Not Lost and Terence Lester with Love Beyond Walls.
I will share more about how this session went in an update to the Ripples of Hope email list later this week – you're signed up, right? Needless to say, the passion these two leaders shared for their work was infectious, and the ideas for how they can grow their organizations came fast and furiously. Now it's up to them to put those ideas to action and continue their journeys of doing good in the world :)