My book, The 5-Day Turnaround, is out today!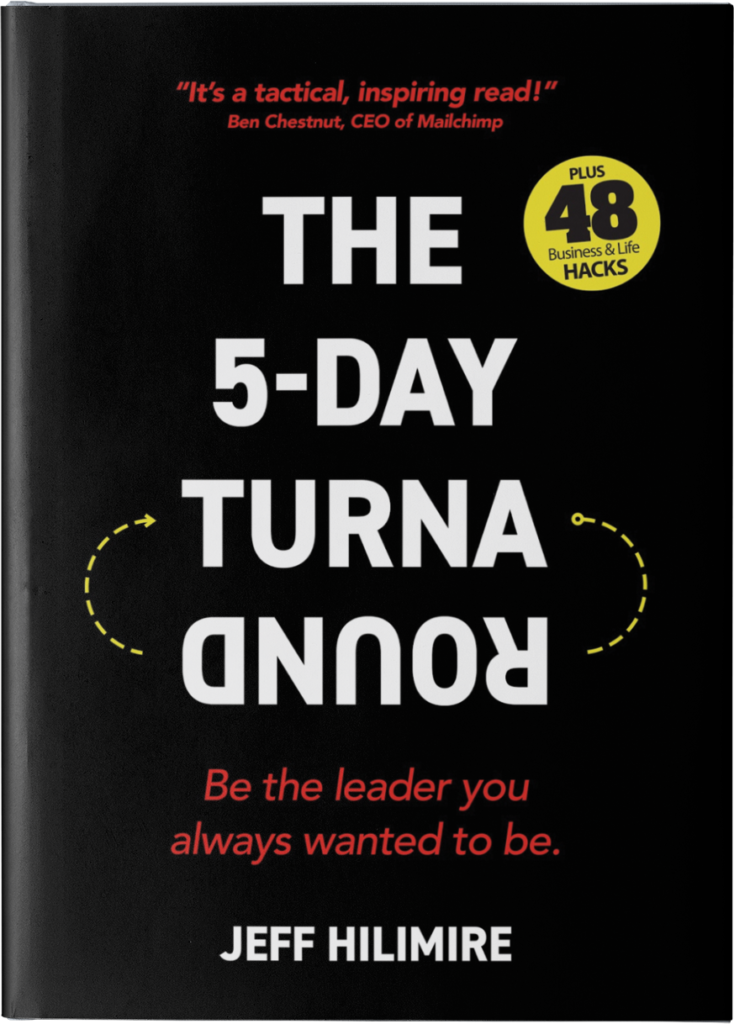 Almost three years ago, I started to write a book. It took about six months to land on a concept that I felt really good about. Another six months of writing to get to a semi-detailed outline, figure out a style, land on a title, and write the first 20 pages. Then another six months of trying – unsuccessfully – to get a traditional publisher.
Then last July I wrote the first draft of the book while in Edinburgh with my family for a month. Every morning I wrote until I didn't want to any more. Some days that was 15 minutes, some days that was over two hours. By July 31st, I had a completed first (and very rough) draft.
Six months of editing and polishing followed. Then a final six months of figuring out how to actually publish a book. Book cover, the inside flaps, the font style, the spacing, the graphics within the book, and on, and on, and on…until today!
I would love for you to consider buying the book to try it out. And if you like it, it would mean the world if you would leave an Amazon review. One thing I've heard over and over during this process is that Amazon reviews (good ones) are GOLD.
There are so many people that helped me get to this point with The 5-Day Turnaround, many of which are acknowledged in the back of the book. But I need to thank three people specifically here.
#1 – Stan Rapp. Stan was the mastermind behind Engauge, and from the moment we met in 2007 I knew he was someone I wanted to learn from. This book would not be what it is without Stan. He was at times my co-writer, my strategic partner, my editor, my sanity-checker, and always my friend and mentor.
#2 – Jessica Carruth. Jessica (a former Engauger and now a dragon) is the reason this book is out in the wild today. Being one of the few people who can out-positive me, she's been my constant we-can-do-this-er throughout this very long, laborious, and quite frankly, antiquated process. Oh, the things we've learned about publishing a book! I couldn't have done this without you, Jessica!
#3 – My wife. Ever since we were teenagers, I've lived to make her happy. She supports all my crazy ideas, and is the light of my life. With her as my partner, I believe I can accomplish anything. Including writing a book :)
Ok, enough with that, buy the book already!