Darren Eales of Atlanta United visited Dragon Army, and here's what I learned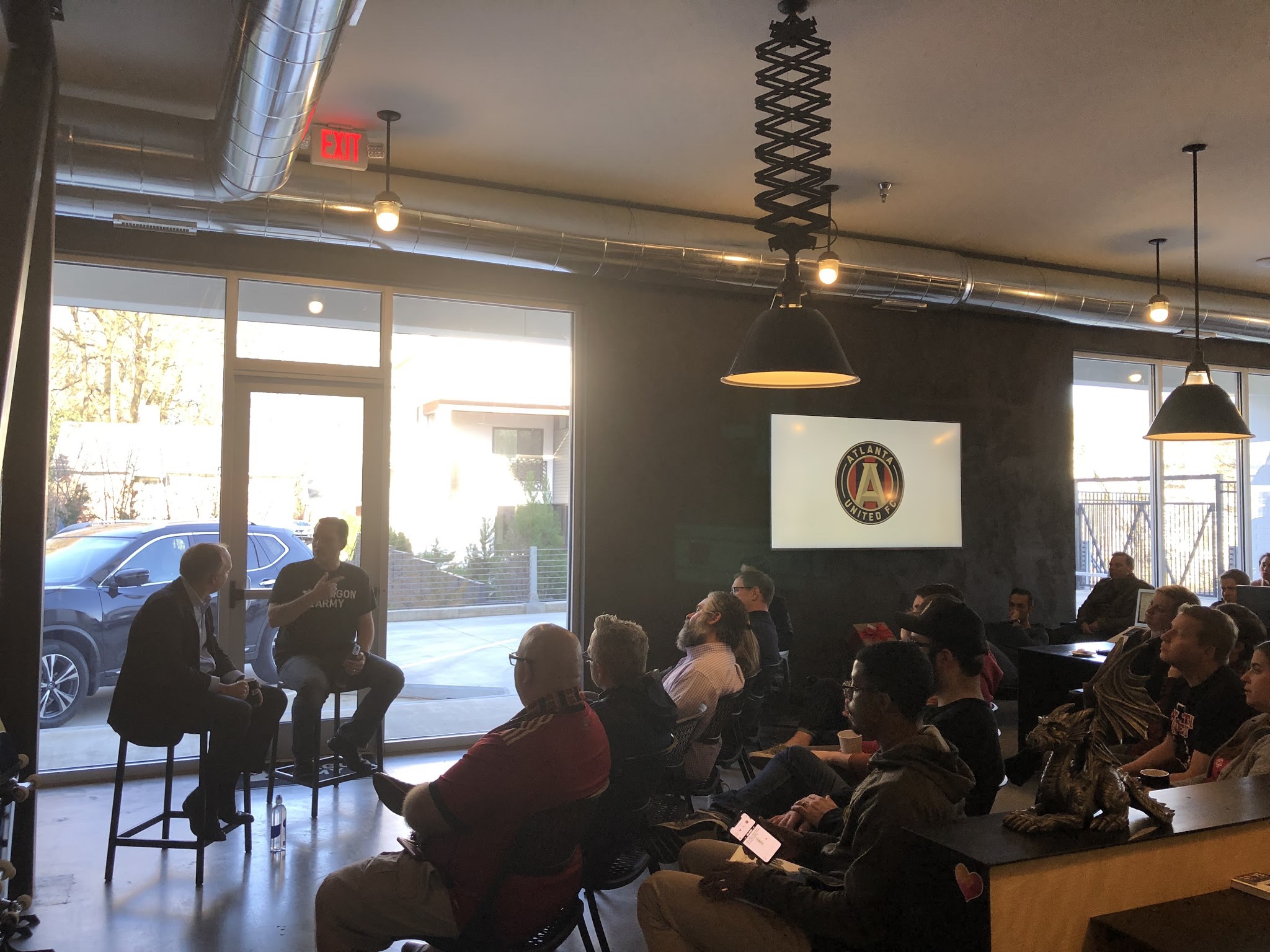 Darren Eales, President of a little team called Atlanta United, gave a talk to Dragon Army recently. He came as part of a series we produce called, Inside the Lair, where I invite a leader to come share with our team their leadership journey. How they got where they are today, what they look for in team members, how they build trusting, team-first cultures, etc.
Needless to say, we were freaking PUMPED to get Darren to agree to come talk to us!
He shared so many great things with us, and I'm sure everyone got something different from his words, but here are the things that really resonated with me:
Core values are the most important thing to have for a successful company. Atlanta United shares their core values with the companies in Arthur Blank's portfolio.
Storytelling is one of the most powerful tools you can use to build your brand. And stories can come from anywhere ;)
Authenticity is a must. Be true to yourself and be true to your brand, and success will follow.
Darren approaches his time on a weekly basis, focusing on the most important tasks. Spending time with his core leadership team is always a priority.
Diversity is important from every angle. For instance, Darren specifically looks for people to join their team who don't necessarily come from a soccer background.
Thanks, Darren!