Dragon Army Leadership Offsite – Ebenezer Baptist Church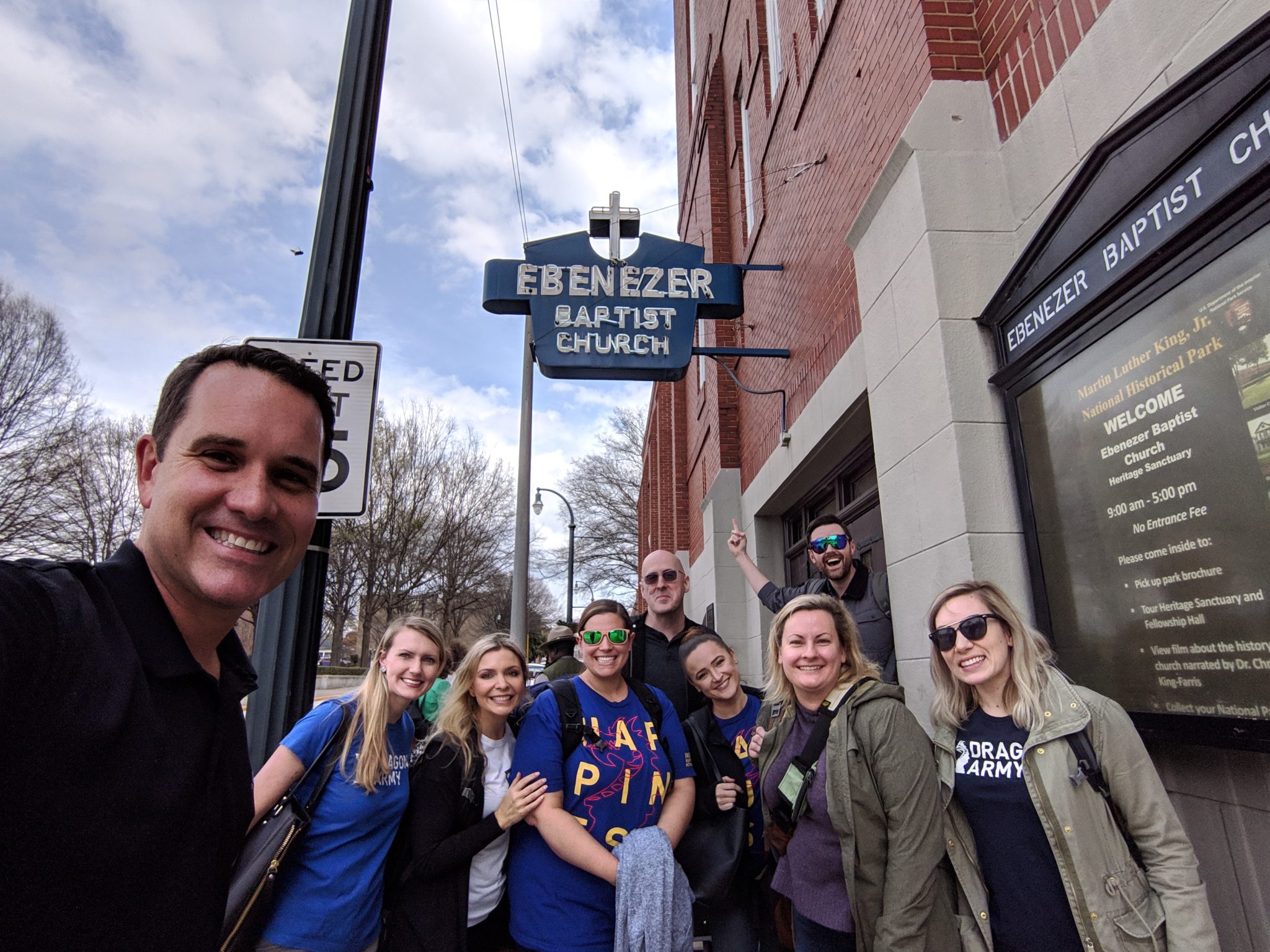 Each quarter I take the Dragon Army leadership team to an offsite location for a day of reflection and planning. I pick a place that will inspire us and have the leader of that place give us a talk.
Our meeting this quarter was focused on the company that we want to become. We are a purpose-driven digital experience agency.
Purpose. Driven.
I always give my team a reading assignment prior to our offsites, and this time the team read the following books:
We read these books because they embody the company we want to be. Consider that we didn't read books on advertising agencies or technology companies, or startups. We read books about Kind Bar, and Patagonia, and Charity:Water, and Made in a Free World. These are companies that believe business should be a force for good in the world, and they're working to use their powers to make a difference every day.
That's what we're working toward with Dragon Army. Our purpose is to Inspire Happiness. And we spent the day talking about how we can be true to that purpose, and how we'll grow in order to realize our full potential.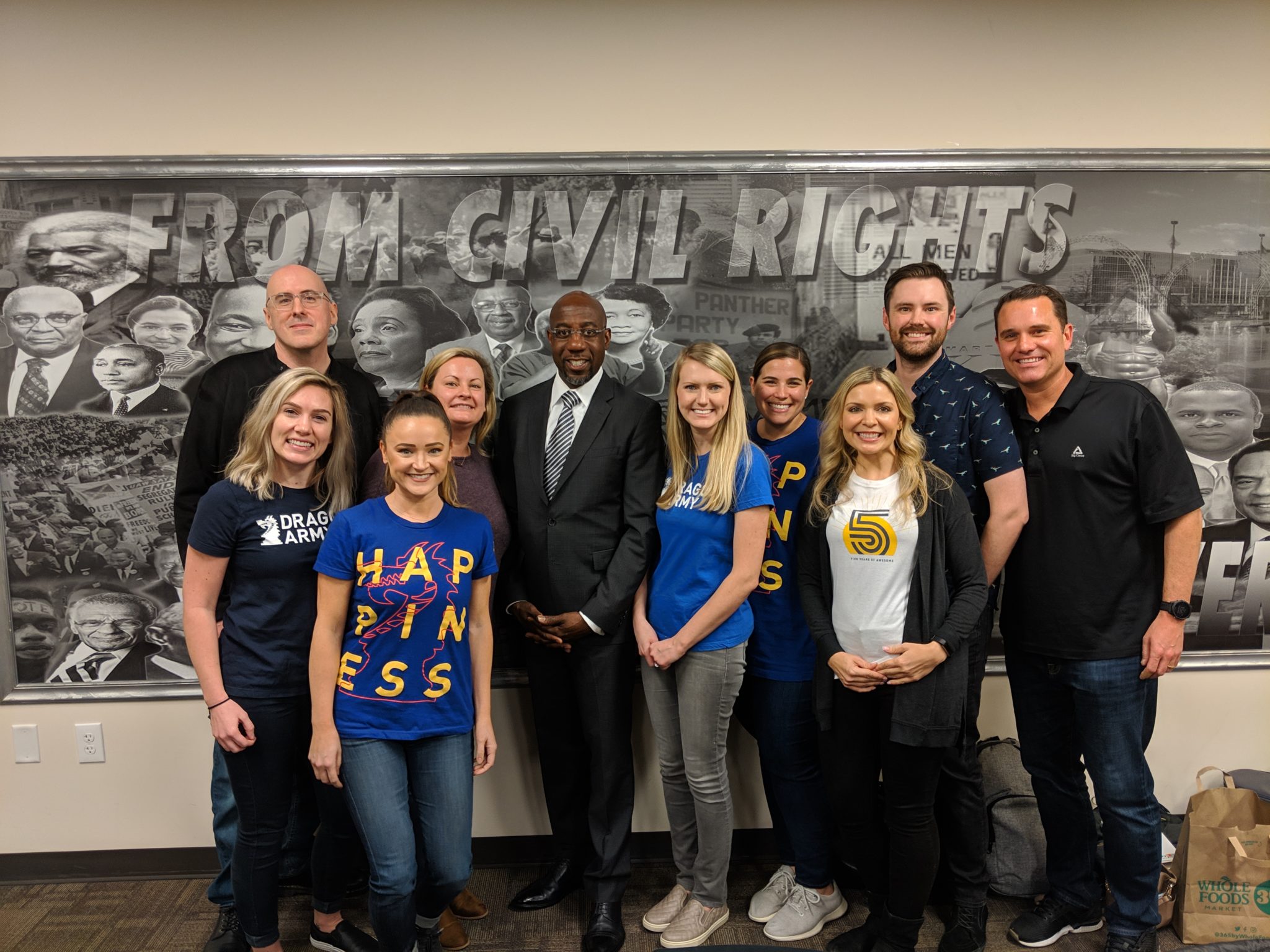 During the day Reverend Raphael Warnock, Ph.D. came and spoke to us. Reverend Warnock was a Leadership Atlanta classmate of mine in 2012-2013, and I've admired him greatly ever since. The hour we spent with him was incredibly inspirational, and the work he is doing around justice is incredibly admirable. Case in point.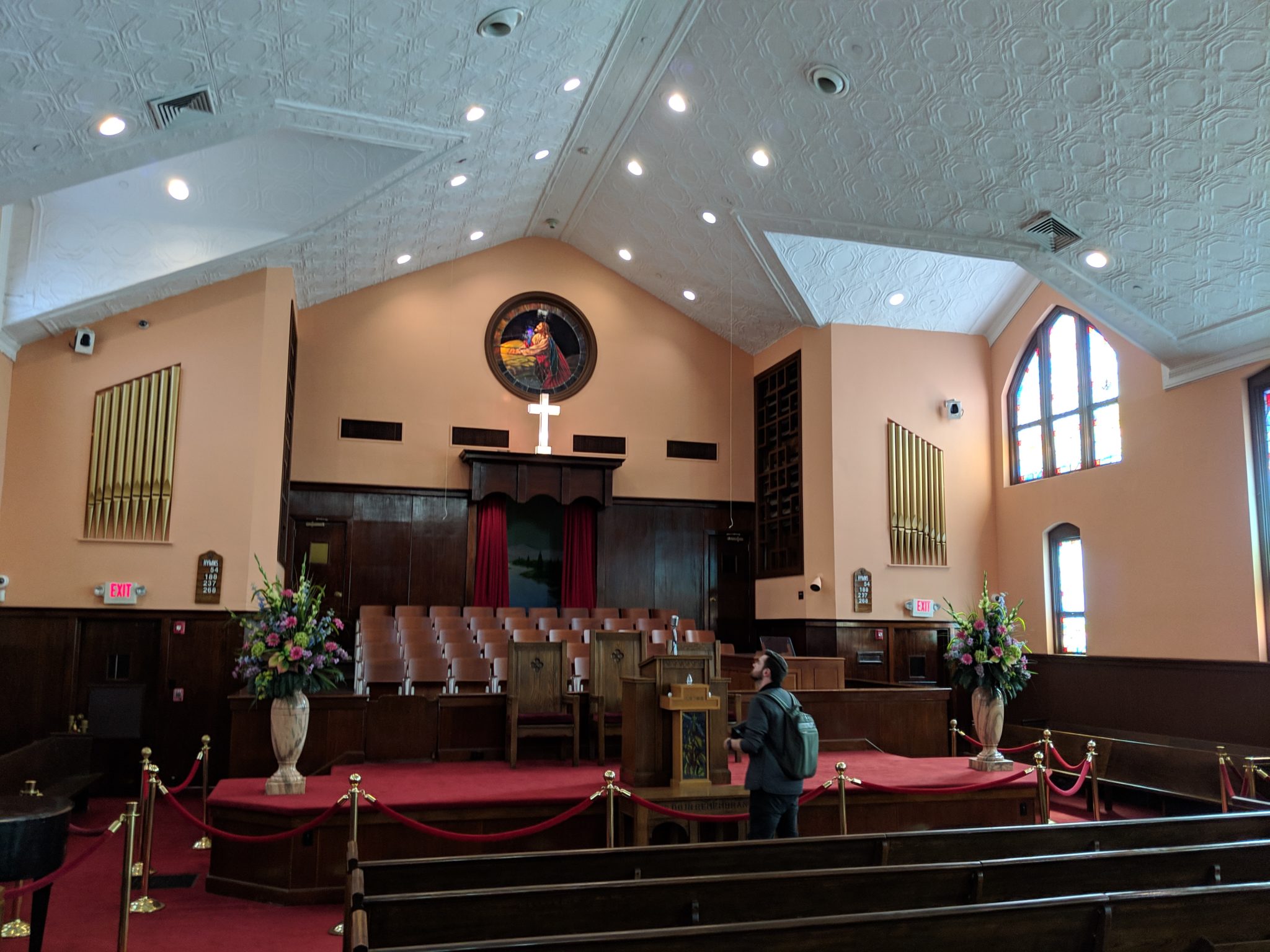 After our meeting, we went to the original Ebenezer Baptist Church, where MLK, Jr. and Sr. preached. It's an amazing place, please consider visiting at some point!