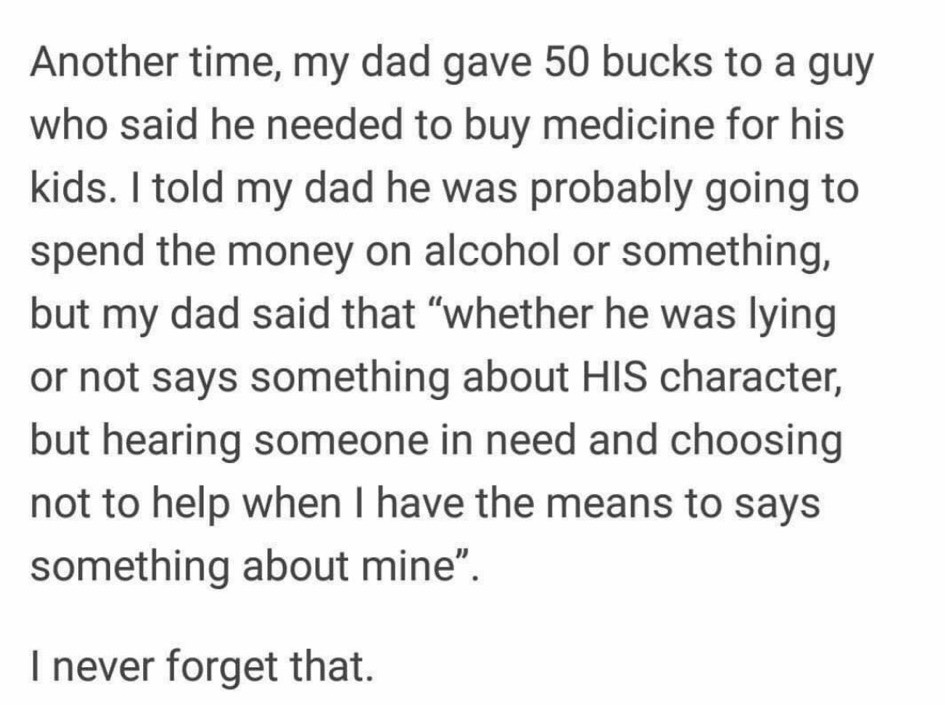 I can't remember where I read that passage, but it struck home with me.
Many people…perhaps, most people…use this reasoning to convince themselves its better not to help someone in need. "They'll just buy alcohol" or "They're lazy and this isn't going to help them."
We have to believe in each other, and we have to help each other when we can. And we have to show empathy and compassion for the most vulnerable among, because most people will not.