Have I mentioned how excited I am to now be on the board of The Carter Center? Oh yeah, right, I CAN'T STOP TALKING ABOUT :) It's an organization that has done so much good in the world…it's a beacon of hope and I'm so lucky to have found my way into it.
I attended my first board meeting recently and every new board member gets to take a photo with President Carter (and bring a +1.)
So, my great friend and 48in48 co-founder, Adam Walker, joined me in meeting the former President early on a Friday morning. This photo was taken at 6:45am and it appeared that President Carter had been up for hours :)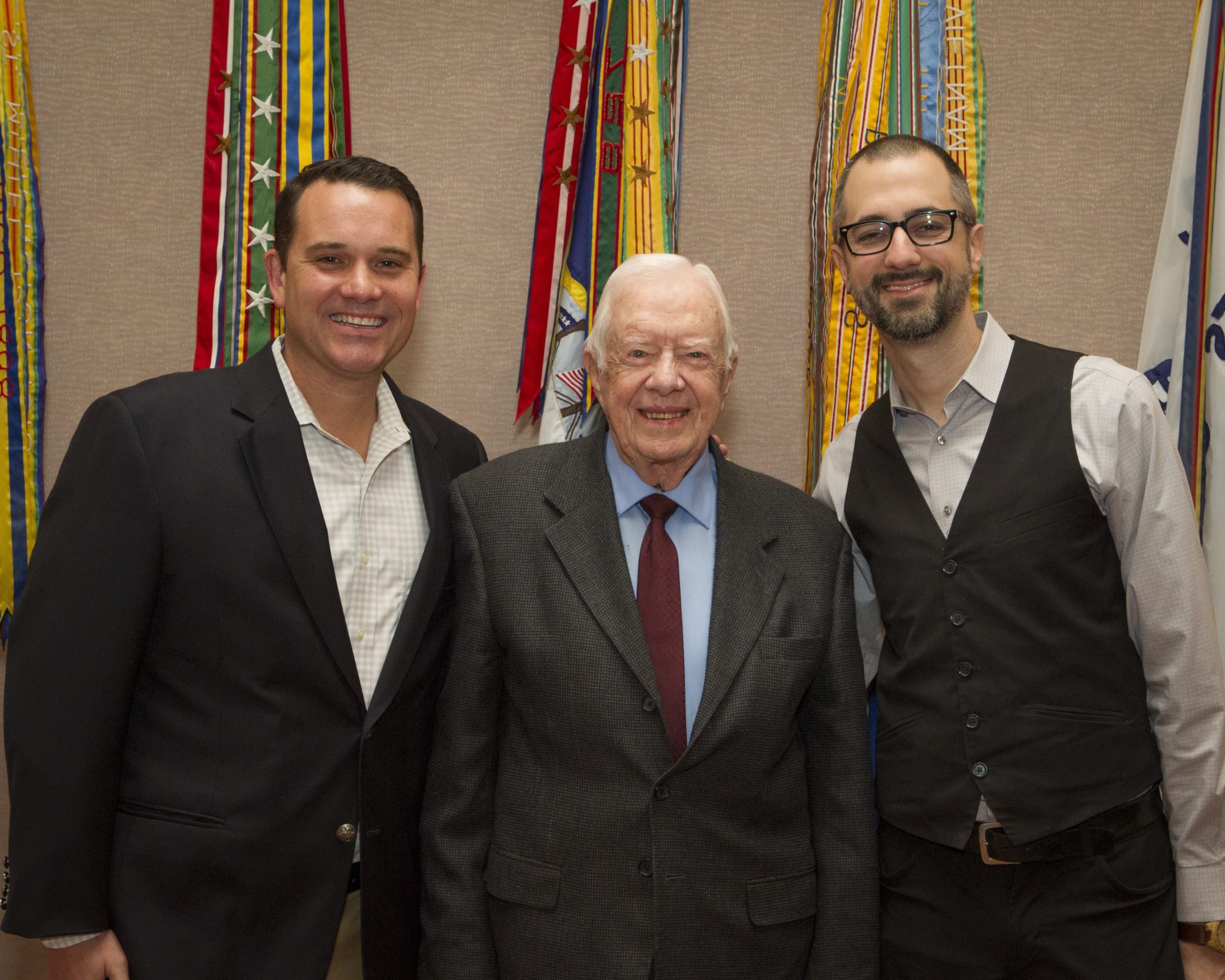 As Adam and I try hard to make the world a better place, there could be no better role model for us than President Carter.