Hello from Edinburgh! Sorry, that's ed-in-bruh…or if you prefer, ed-in-buh-ruh… or if you're American its sometimes ed-in-boh-row. But never edin-burgh, that's just too American :)
We're five days into our 30-day Edinburgh Adventure, and so far its blown away our greatest expectations. This city is AMAZING, and more than once my wife and I said to each other, "We should really move here." Don't worry, we won't be leaving Atlanta…but we kinda want to right now ;)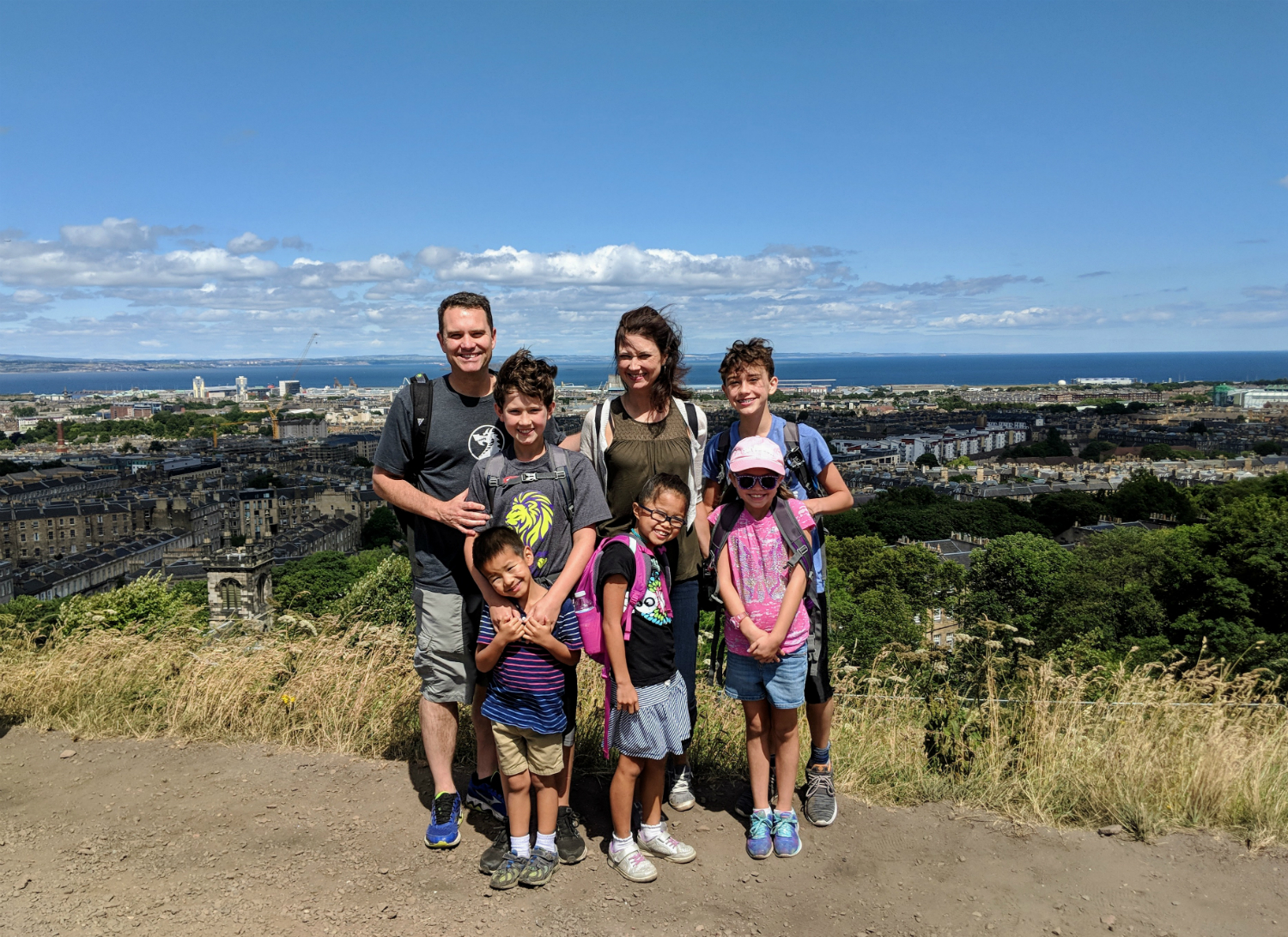 This is a shot of our family at the top of Calton Hill, which is a 5-minute walk from our flat and has the most incredible views. The next three photos are also from Calton Hill.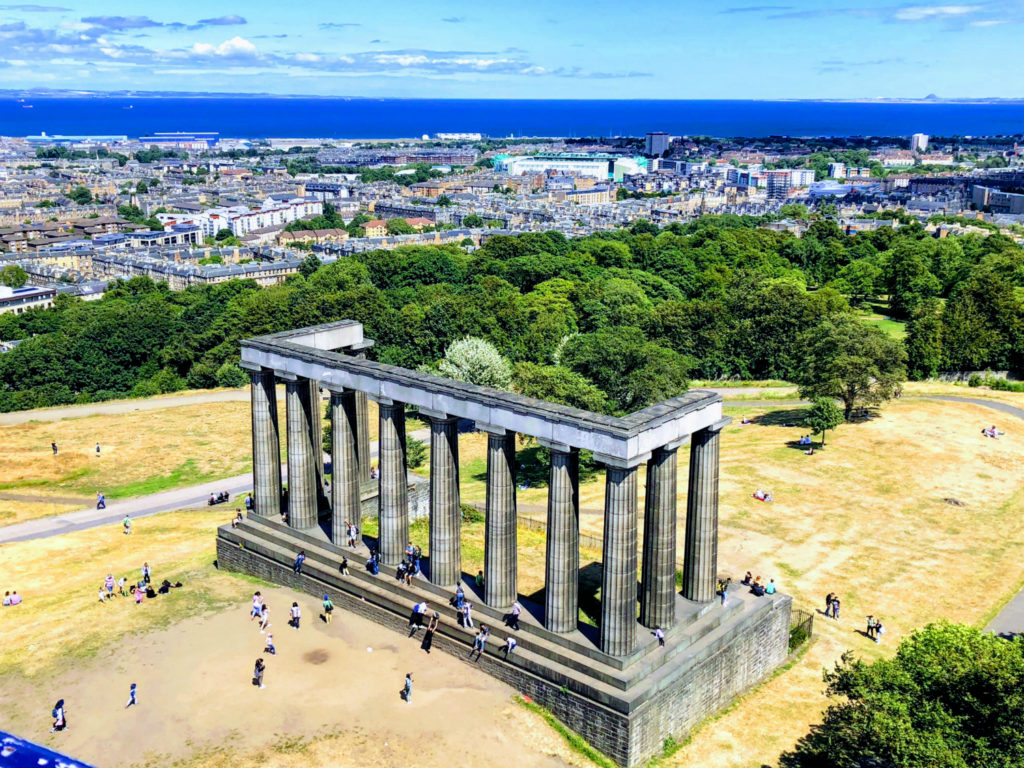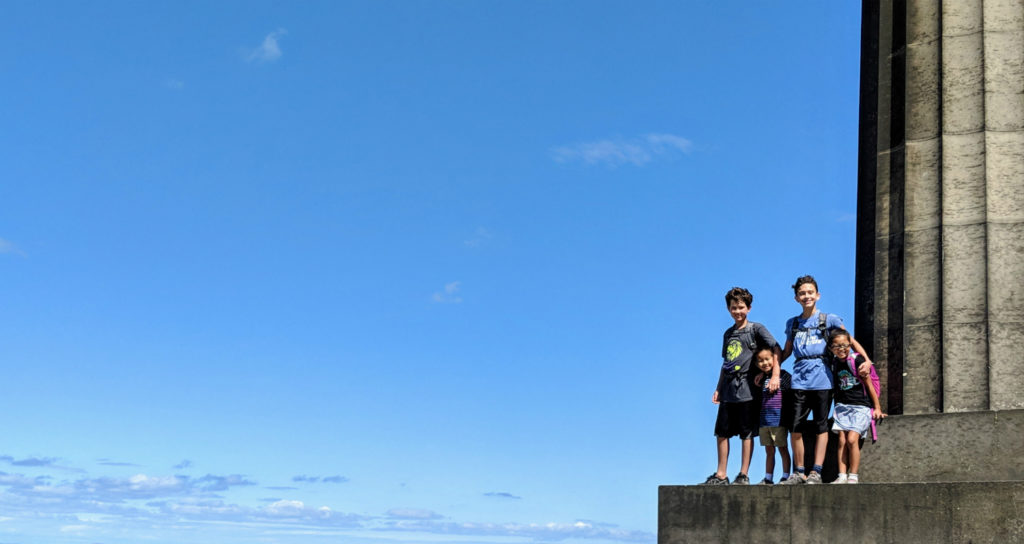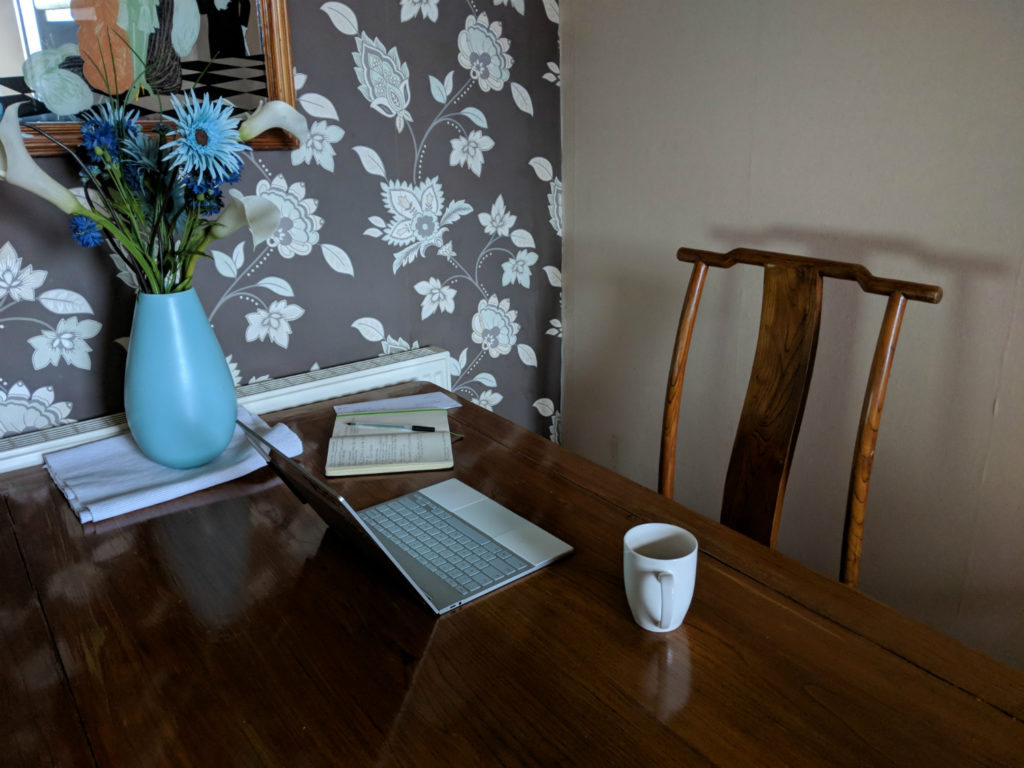 At our excellent but very small flat (small for our family, that is…its a 3-bedroom, 1-bath unit, which I'm pretty sure is huge for being right in the city. It truly is great, but when you roll in with a family of seven, it can be very…cozy,) I get up before the family each morning and usually have 2-3 hours to get work done. I sit at the small table in the kitchen and get 'er done.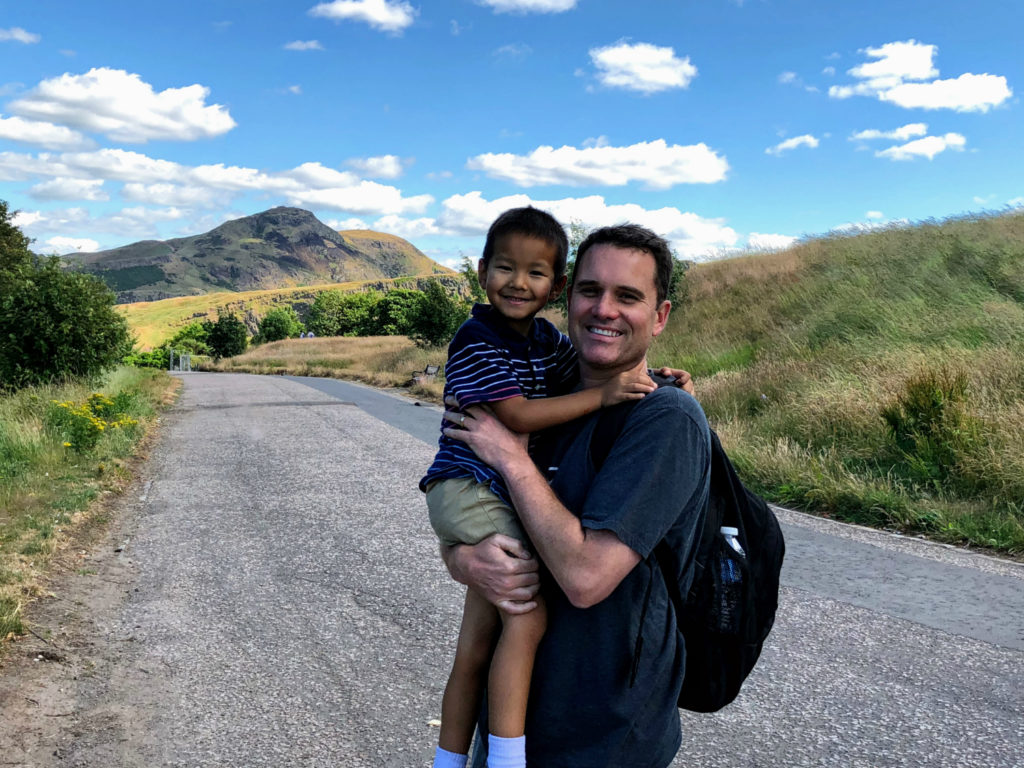 Edinburgh is a very walkable city, and we've been walking around seven miles per day so far. Sometimes I have to carry this little guy so he can make it :)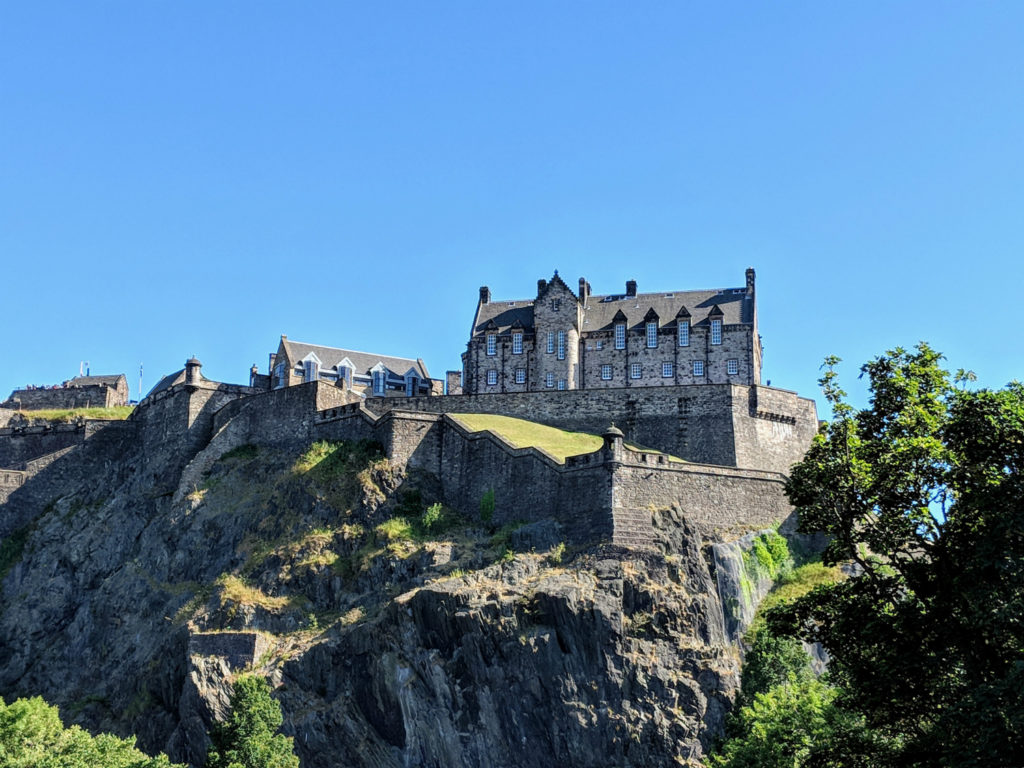 This is a shot of Edinburgh Castle, which we will be visiting later this week. It sits perched on a hill above the city. I'm no medieval military scholar, but that looks like a pretty fortified set up.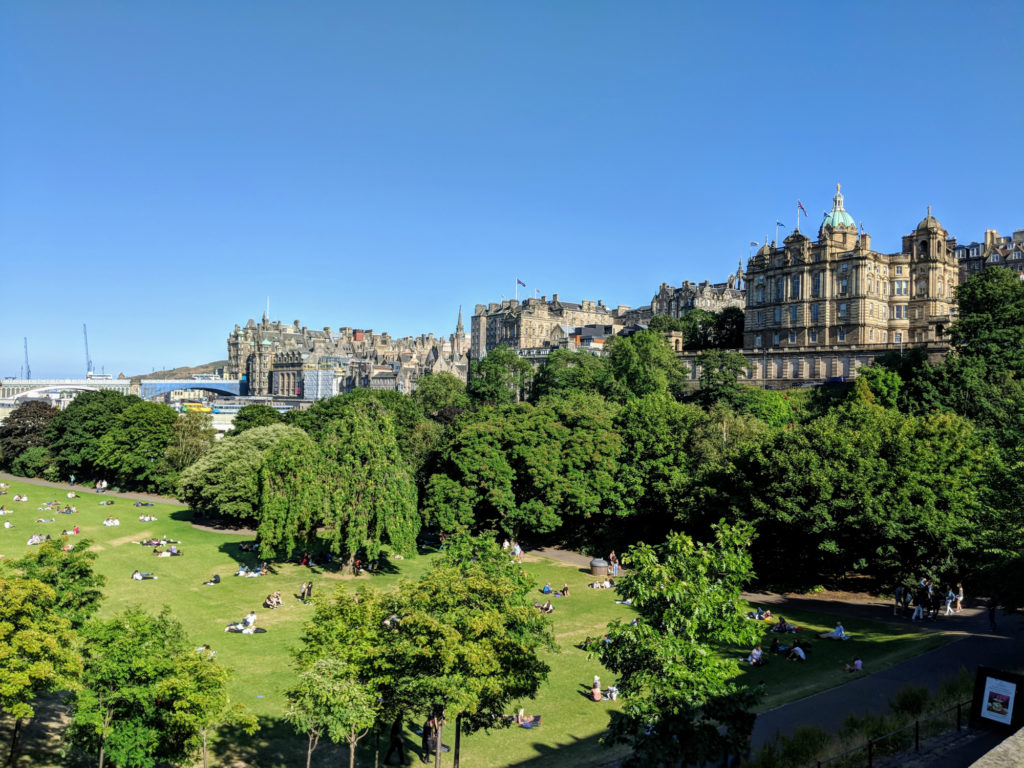 This is Princes Street Gardens East, with Old Town in the background. Edinburgh has an Old Town and a New Town, and I'll let you guess which section is older.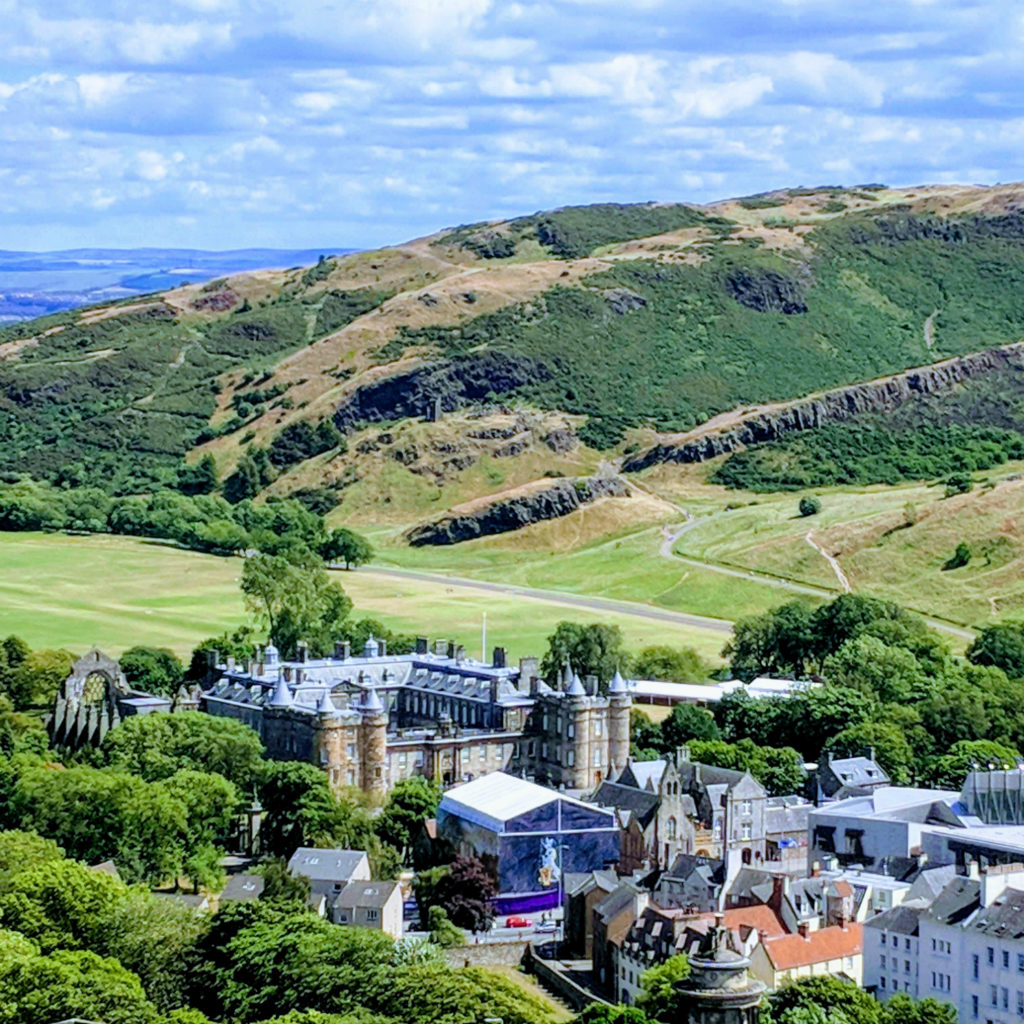 This is a shot of the Palace of Holyrood, one of a few official residences of the royal family. Sorry, the Royal Family. This isn't like a half-hour drive away, its right in the city. We plan to visit the palace later this week.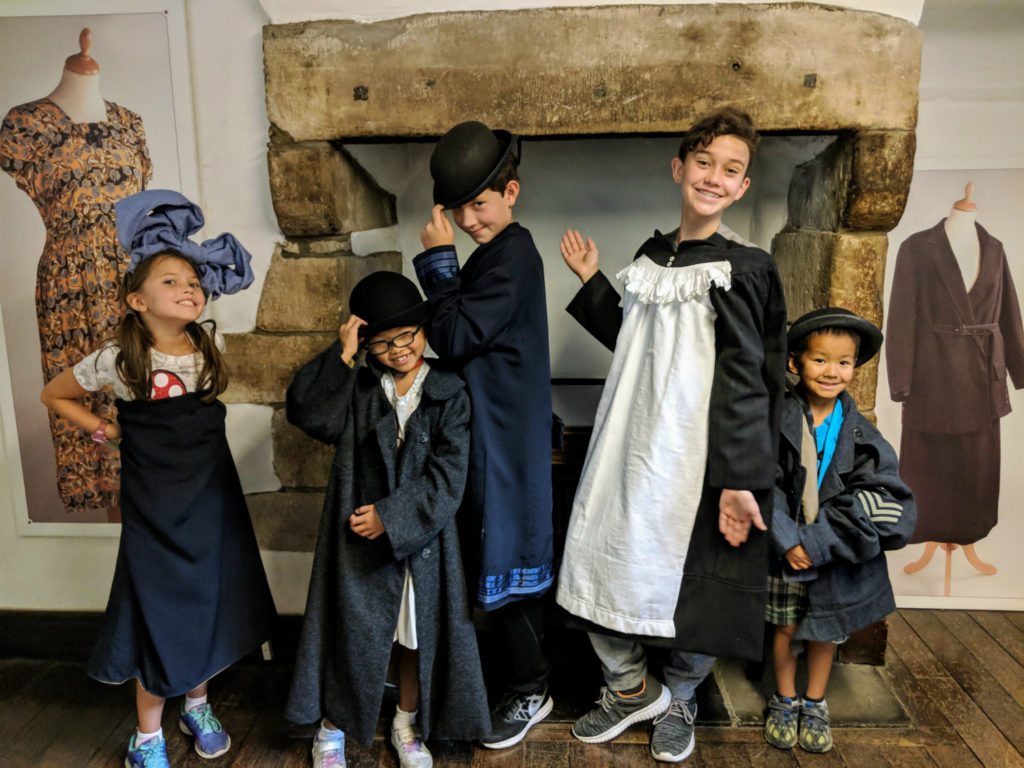 At the Museum of Edinburgh (right off the Royal Mile, which is a beautiful road that runs through Old Town,) the kids had fun dressing like old-school Edinburgh..ians?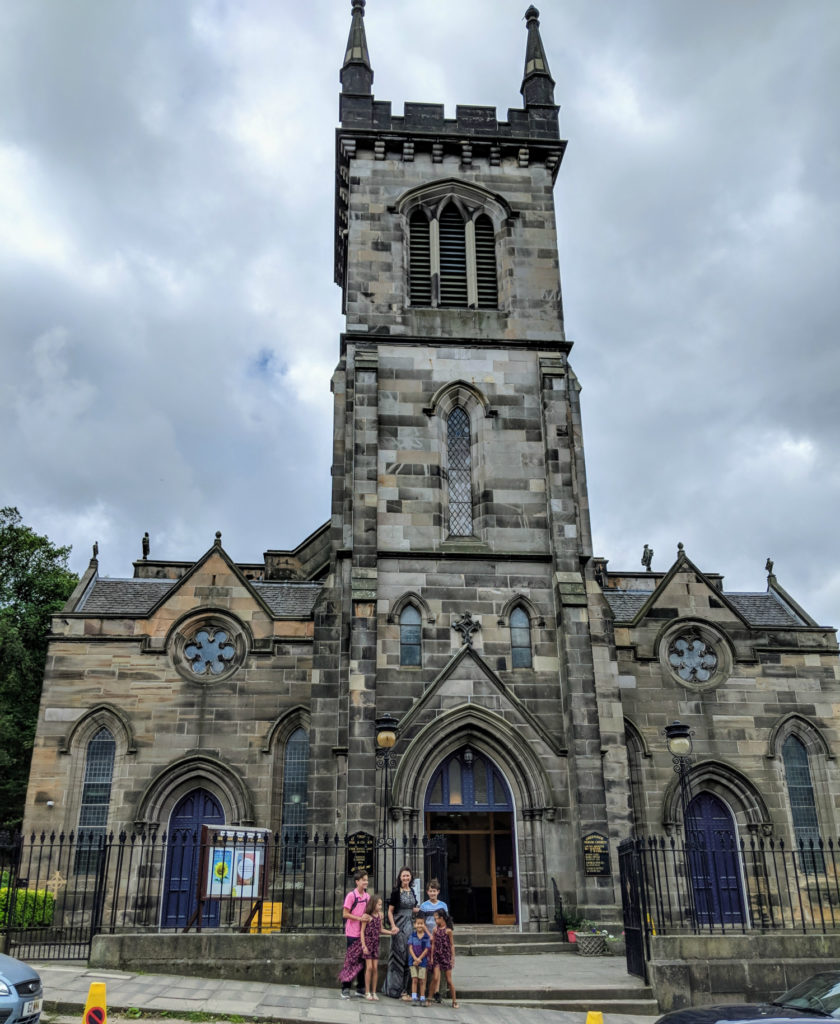 Scotland and Ireland are the original birthplaces of the Presbyterian Church, which is our particular blend of Christianity. We're excited to visit a different Presbyterian church each Sunday, and we started with Greenside Parish Church right across the street from our flat. It was a beautiful service.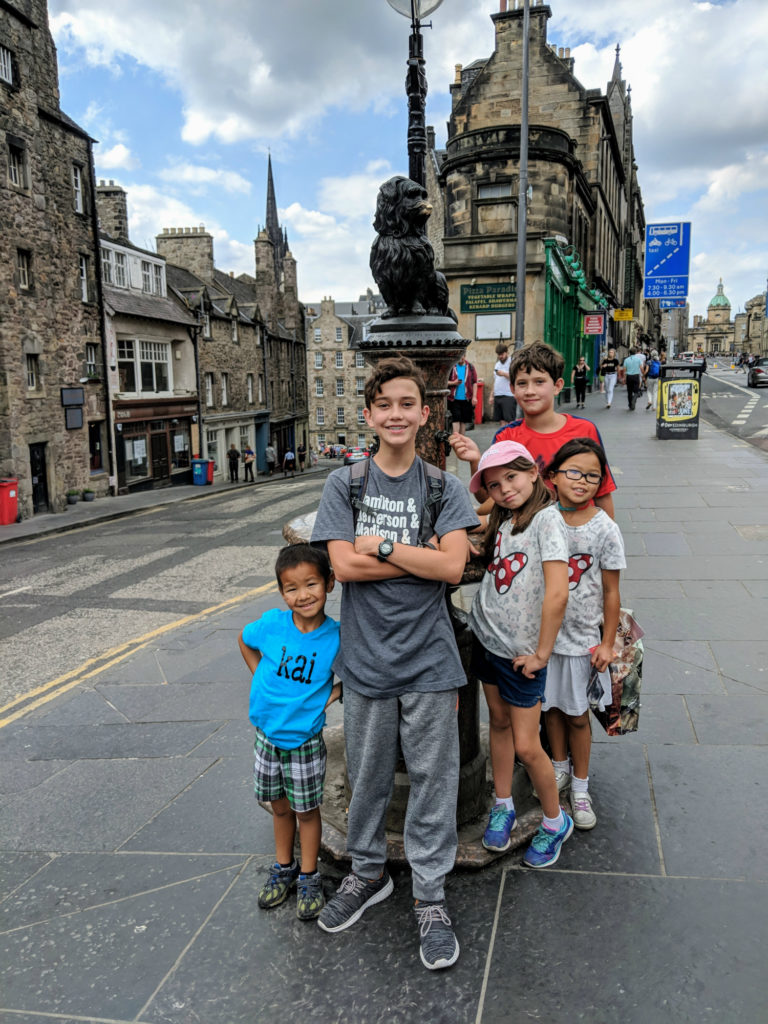 Greyfriars Bobby is the story of a dog (Bobby) who loved this dude in Edinburgh so much that…well, I don't want to ruin the story, but let's just say its so cute that Disney made a movie about it. And the city put up a statue of the dog. And I took a picture of my kids in front of the statue.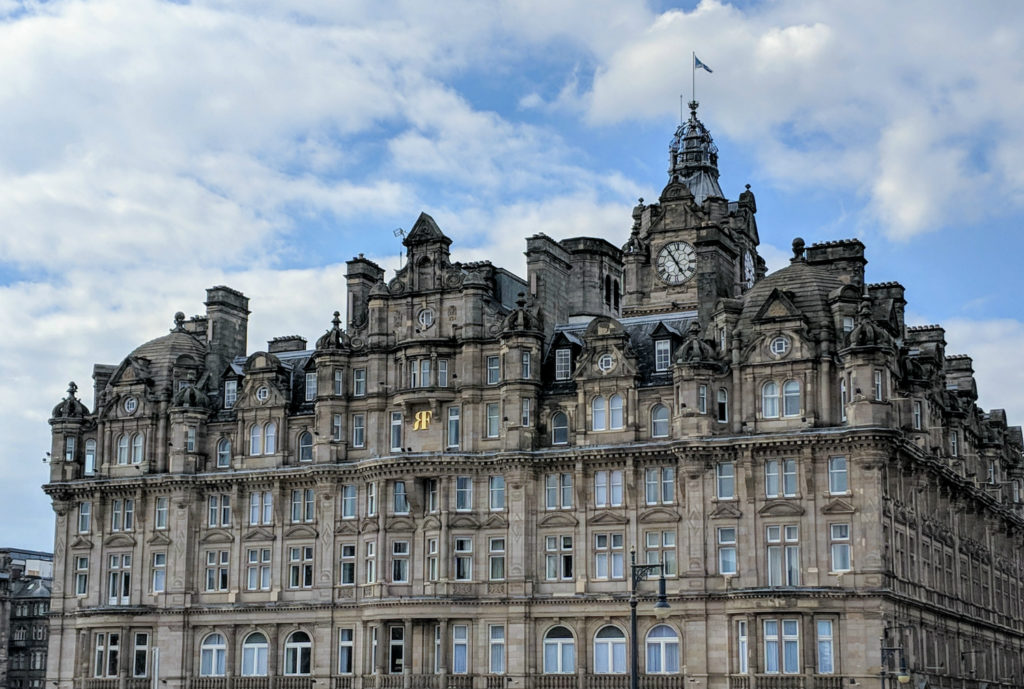 This is a shot of the Balmoral Hotel. It's an enormously impressive hotel and retail building right off Princes Street. I posted it for two reasons. First, its where J.K. Rowling finished the last Harry Potter book, if you're into such things.
Second, that is freaking Roger Federer's logo in gold in the middle of the building… only its not. I had to research it and apparently it is not his logo, only it looks exactly like it. For a minute I wondered if old Rog bought out that floor or something, but since only an egotistical monster would put their name in gold letters on buildings, I knew it couldn't be his logo.