My goal in 2018 is to read 52 books. Here is a list of all the books I've read so far this year. Each book is ranked on a 5-star scale (5 is best).
**** Twisted Prey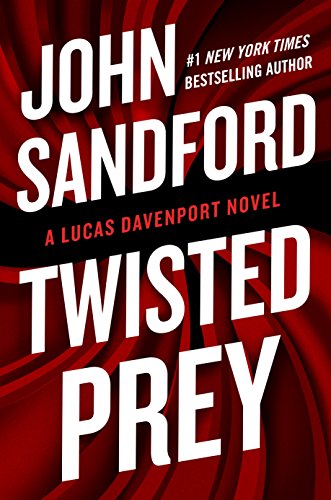 I'm a sucker for the Lucas Davenport series by John Sandford. They're your classic detective/murder/thriller books. Some of his earlier ones are really exceptional, but all of them hit the mark for me. I pretty much read each one as they come out.
This one is very solid and I devoured it in about a week. But if you haven't read any of his books, I'd start with the first: Rules of Prey.
Amazon's description:
Lucas Davenport had crossed paths with her before.
A rich psychopath, Taryn Grant had run successfully for the U.S. Senate, where Lucas had predicted she'd fit right in. He was also convinced that she'd been responsible for three murders, though he'd never been able to prove it. Once a psychopath had gotten that kind of rush, though, he or she often needed another fix, so he figured he might be seeing her again.
He was right. A federal marshal now, with a very wide scope of investigation, he's heard rumors that Grant has found her seat on the Senate intelligence committee, and the contacts she's made from it, to be very…useful. Pinning those rumors down was likely to be just as difficult as before, and considerably more dangerous.
But they had unfinished business, he and Grant. One way or the other, he was going to see it through to the end.
Reasons why you might enjoy this book:
You're at the beach
You're not at the beach, but you're on vacation
You're not at the beach, or on vacation, but you want a good book to take your mind off everything else going on around you. This book will do that for sure.