Book #21: Predictable Revenue
My goal in 2018 is to read 52 books. Here is a list of all the books I've read so far this year. Each book is ranked on a 5-star scale (5 is best).
**** Predictable Revenue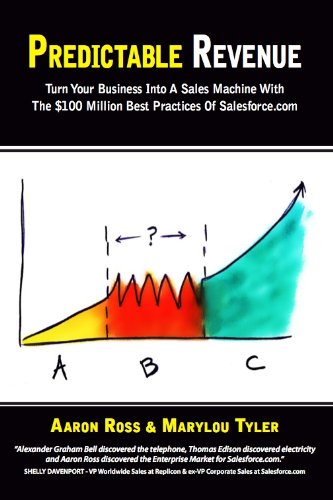 Predictable Revenue is a very niche book and my guess is, maybe 10% of you will find it relevant. But for those 10% its terrific :)
Essentially, we're exploring (at Dragon Army) the use of marketing automation and sales tools to become more efficient and repeatable in our business development and recruiting efforts. This books is lauded as laying out the best process for this, and it delivers in spades. I highly recommend it to anyone interested in improving in those areas.
Amazon's description:
Discover the outbound sales process that, in just a few years, helped add $100 million in recurring revenue to Salesforce.com, almost doubling their enterprise growth… without cold calling or a boiler room approach.
This is NOT another book about how to cold call or close deals. This is an entirely new kind of sales bible for CEOs, entrepreneurs and sales VPs to help you build a sales machine, and a sales culture that people love.
What does it take for your sales team to generate as many highly-qualified new leads as you want, create predictable revenue, and meet your financial goals without your constant focus and attention? What does it take to attract top sales talent, people who exceed and want to stay and grow with your company?
Reasons why you might enjoy this book:
You're trying to create a predictable and repeatable business development process
…yeah, that's about it