I'm definitely a gadget guy. I love new digital toys, and every once in a while I like to take stock in what I'm currently using. Below is the current list of gadgets I'm using, minus the 'normal' things like my Macbook Pro and Kindle. Oh, and I do have a regular-sized iPad but I use it less and less.
Pixel 2 XL (phone)
I switched back to Android a while back and really love the Google ecosystem. This phone is built by Google so it runs the purest form of the Android OS available. And its glorious.
The deep integration with Google services, the camera…wait, I've done this before. Yes, check out the 7 reasons I love the Pixel 2 if you're interested.
Biggest drag about not having an iPhone is the lack of a messaging platform on Android comparable to iMessage. But, Google is working on that ;)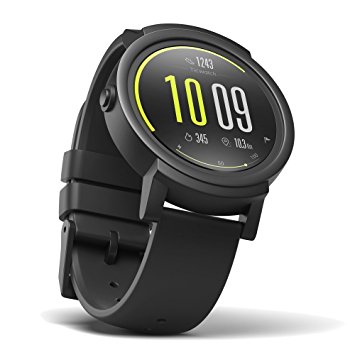 Wait, what? You have two watches? Yes, guilty.
See, the Apple Watch 3 is IMHO the best watch for jogging/running (of the available smart watches, not including the Garmin and specialized running watches.) I've tried the top-of-the-line Samsung Android watches and they just don't compare when it comes to going for a run. The Apple Watch has a screen that works great outdoors, the GPS works perfectly, and it never lags and never crashes, which when that happens on a run can be a real bummer. And yes, since I only use it for running, I could buy a running-specific watch but I already have the Apple Watch, so I'll just keep using that. Plus, it makes a great alarm clock that doesn't wake my wife up in the morning ;) But…
…it doesn't connect to my Pixel 2 phone. Because, you know, Apple is stupid like that.
I go back and forth on wearing a smart watch (or any watch for that matter) on a daily basis, but I decided to try again now that Google's Wear OS is seeing improvements. I picked up the relatively cheap Ticwatch E – which I'd never heard of until I started searching and reading reviews – and so far I really like it. It's not as fancy as some of the Samsung watches, but it runs a pure version of Wear OS and it never stalls or crashes. Battery life on it isn't great, but I imagine I'll hang on until the Google Pixel Watch is announced later this year.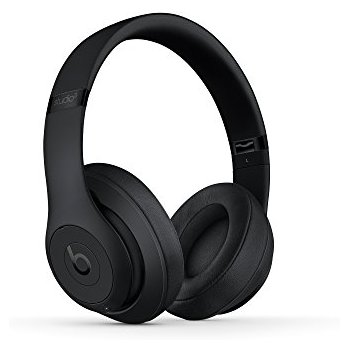 Beats Studio3 Wireless Headphones
I purchased a refurbished pair of these wireless Beats headphones after watching the incredible documentary, The Defiant Ones. I had been looking for a pair of headphones that met the following criteria:
wireless
extremely reliable bluetooth
solid battery life
comfortable
great sound quality
worked great for calls
And these headphones crush in each of those metrics. I've never had a better pair of headphones and I suspect it will be a while before I try anything new.
* I'm also still playing with the Google Pixel Buds and Apple Airpods for running, but I'm not in love with either.
Amazon Echo (1st generation) and Google Home Mini
We have had an Amazon Echo in our house for well over a year. It sits in our kitchen and mostly gets used for amusing the kids (music, research, and question-of-the-day quizzes) and by my wife and me (weather, news, ordering products from Amazon, and timers, mostly.) And it works great. It's almost like Alexa has become a part of our family in a weird, Black Mirror kinda way.
I received a Google Home Mini when I purchased my Pixel 2 phone. I have yet to see a significant difference between it and the Echo, other than I can do things on it because I'm an Android user that the rest of my family cannot. For instance, I can have it call someone or create a reminder, all of which connects back to my Google account. This is nice, but, my phone is ALWAYS with me, so its not super useful. I use the same command, "Ok Google," for my phone and the Home. For the moment I keep the Google Home in our master bathroom so I can ask it/her the morning news and weather while I'm getting ready.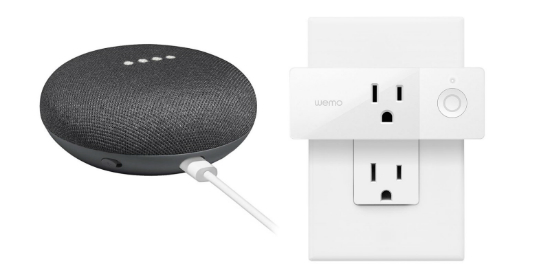 I currently have two of these Wemo plugs and essentially they let me 'smartly' control anything plugged into them. The first is in our living room connected to our lamp. My kids can come downstairs and say, "Alexa, turn on the living room light" and ding, the light will go on. Nothing ground-breaking, but kinda fun nonetheless. During the holiday season we plug our Christmas tree into it so the kids can say, "Alexa, turn on the Christmas tree," and it lights up.
Similarly, I have one set up in my home office and I can say to my phone, "Ok Google, turn on the fan" and the fan will kick on. Saves me a solid 4 seconds, so I've got that going for me.
What gadgets am I missing? What are some of your favorites?