Book 12#: Natural Born Heroes
My goal in 2018 is to read 52 books. Here is a list of all the books I've read so far this year. Each book is ranked on a 5-star scale (5 is best).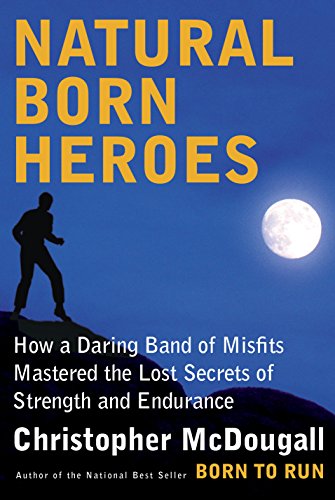 Born to Run is probably a top 10 book for me. And so when I saw that Chris McDougall, the author, had another book, I had to check it out. Unfortunately, I think Born to Run set such a high bar, that this book was never going to live up to it.
Natural Born Heroes is a myriad of stories centered around the concept of heroism. And much of the book is fascinating, with crazy stories about amazing people. But there were enough times in the book that I was less interested and skipped ahead, that I couldn't give it more than 3 stars. I think if he cut 25% of it out, I'd have enjoyed it more.
Amazon's description of Natural Born Heroes:
The best-selling author of Born to Run now travels to the Mediterranean, where he discovers that the secrets of ancient Greek heroes are still alive and well on the island of Crete, and ready to be unleashed in the muscles and minds of casual athletes and aspiring heroes everywhere. 
More than a mystery of remarkable people and cunning schemes, Natural Born Heroes is a fascinating investigation into the lost art of the hero, taking us from the streets of London at midnight to the beaches of Brazil at dawn, from the mountains of Colorado to McDougall's own backyard in Pennsylvania, all places where modern-day athletes are honing ancient skills so they're ready for anything. 
Just as Born to Run inspired readers to get off the treadmill, out of their shoes, and into the natural world, Natural Born Heroes will inspire them to leave the gym and take their fitness routine to nature—to climb, swim, skip, throw, and jump their way to their own heroic feats.
Reasons why you might enjoy this book:
If you're in to obscure history and stories, you'll love this book.
If you're a fan of McDougall's writing style, you should definitely give this a try.