Book #9: A River in Darkness: One Man's Escape from North Korea
My goal in 2018 is to read 52 books. Here is a list of all the books I've read so far this year. Each book is ranked on a 5-star scale (5 is best).
***** A River in Darkness: One Man's Escape from North Korea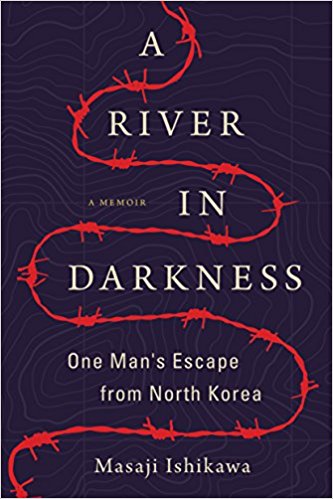 This book was INCREDIBLE. Heart-breaking, haunting, and deeply insightful, this look at one man's journey through his life in North Korea is like nothing I've ever read before. It's books like this that make me realize the utter devastation that so many endure on a daily basis.
I would recommend this book as a MUST READ.
Amazon's description of A River of Darkness:
The harrowing true story of one man's life in—and subsequent escape from—North Korea, one of the world's most brutal totalitarian regimes.
In this memoir translated from the original Japanese, Masaji Ishikawa candidly recounts his tumultuous upbringing and the brutal thirty-six years he spent living under a crushing totalitarian regime, as well as the challenges he faced repatriating to Japan after barely escaping North Korea with his life. A River in Darkness is not only a shocking portrait of life inside the country but a testament to the dignity—and indomitable nature—of the human spirit.
Reasons why you might enjoy this book:
You're interested in learning about other cultures
You want to know more about regions like North Korea, which are so incredibly different from our American utopia
You're ready for a powerful, moving book that will change you forever #notkidding
Reasons why you might not enjoy this book:
You can't handle reading about utter human despair. This is a tough one, not gonna lie.
You need a positive, uplifting book…cause this ain't it.