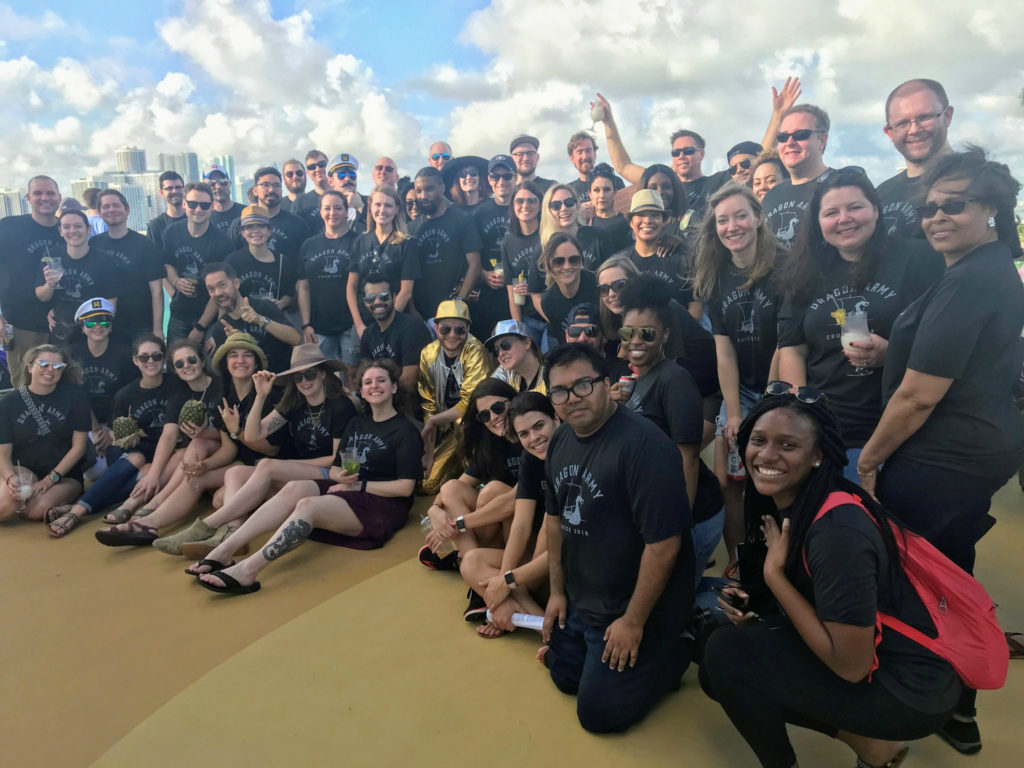 Every year, Dragon Army takes a company cruise. We usually go on a 4-night cruise out of either Orlando or Miami, so it's an easy drive or short flight for our team members.
We also pay for everyone to bring a guest on the cruise. And of course the time we're all away doesn't count against vacation time (though that's a moot point because Dragon Army has an unlimited vacation policy.)
Why a company cruise?
I get asked this question quite often, "Why a cruise?" The answer to this question is also mixed up with, "Why a company trip at all?" Below is a list of many of the reasons I believe in an annual company cruise:
It's a great way to show our team members that we truly appreciate everything they do for our company. It's their hard work, passion, and belief in what we're doing that allow us to take a cruise in the first place!
The cruise creates a unique bonding opportunity for our team members. How often can you put people together for days on end where they can simply hang out and have fun, with all their expenses taken care of?
Of all the options available, a cruise is the biggest bang for the buck. You won't find a better value for a 4-night vacation.
Everyone has a great time and can do what they please – whether its resting and relaxing, laying out by the pool, exploring the various port destinations, or partying and gambling to their heart's content. A cruise allows everyone to hang out and see each other, and also lets everyone do their own thing.
We allow people to bring a guest because a) I find more team members will actually go on the cruise when they can bring their loved one with them, and b) it gives our team members a chance to get to know each others' friends and family, and allows those guests to experience a little bit of our company culture.
Ultimately, for us an annual cruise allows us to further our Purpose – to Inspire Happiness – and it nails one of our core values – Have Fun.