I have strange ears. Well, I assume they're strange, because companies keep creating earbuds for people that seemingly stay in their customers' ears, and none of them stay in mine. I don't have the bottom lip thing most ears have.
I've purchased these plastic things called headphone tips that you can put on earbuds to have them stay in your ear. And they work pretty well, but for wireless earbuds that need to be in those snug charging cases, they don't fit. So I'd have to take them on and off the earbuds every time I use them..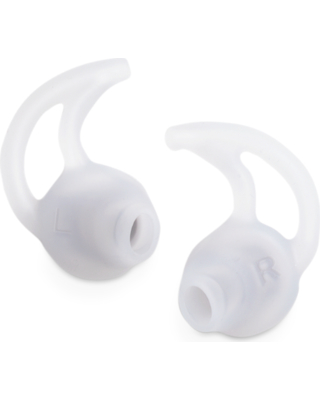 So I was excited when Google announced their competitor to the Apple AirPods, called Pixel Buds. They're basically the same thing as the AirPods in that they have a case that charges them, they allow you to use Google Assistant (ala Siri,) you can pause and skip and volume control music, etc.
One main difference is that they have a cord that connects them to each other. I'm not sure why exactly they have this, but it works great for me because they use the ends of that cord to make the bud fit better in the ear. If you look at the photo below, you can see that the cord extends up past the bud in a loop. You can make that loop larger or smaller, and it locks into your ear at the top of your ear vs. the bottom, like other buds.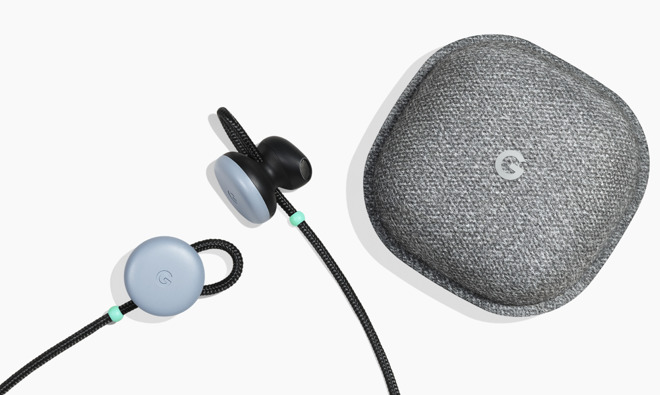 This makes them stay in my ear, which is a HUGE win! Now, I'm a Pixel 2 guy so that made these a better option than the AirPods, but the way they stay snug in my ear makes all the difference. In fact, I've gone on long runs with them and they stay in my ears the entire time. I have read though that they'll start to slip over time and not stay as snug in the ear. I hope that doesn't happen…
The Pixel Buds are not perfect, however, and plenty of people have written about things they dislike about them. I doubt they're as reliable as the AirPods even though they came out a good while after, but Apple always nails the experience before everyone else.
For Android users, or anyone looking for something that might actually stay in their ears, I'd recommend giving the Pixel Buds a try. I've enjoyed them.