My goal in 2018 is to read 52 books. Here is a list of all the books I've read so far this year. Each book is ranked on a 5-star scale (5 is best).
**** The Long Walk (Audible)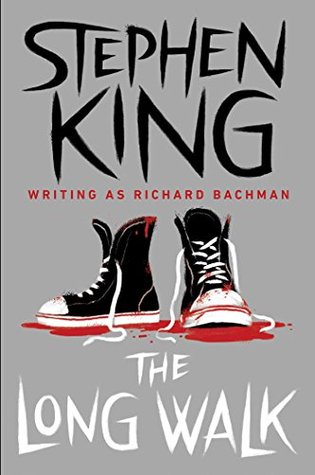 I've read many Stephen King books over the last few years. Some of my favorites include The Stand, 11/23/63, and On Writing. I prefer his books that have no (or very little) super-natural elements to them. He likes to go weird in most of his books, but he writes some really great "normal" fiction. I enjoyed this book a great deal, and King continues to be the best author at character development in the business.
Amazon's description of The Long Walk:
In this #1 national bestseller, "master storyteller" (Houston Chronicle) Stephen King, writing as Richard Bachman, tells the tale of the contestants of a grueling walking competition where there can only be one winner—the one that survives.
In the near future, when America has become a police state, one hundred boys are selected to enter an annual contest where the winner will be awarded whatever he wants for the rest of his life. Among them is sixteen-year-old Ray Garraty, and he knows the rules—keep a steady walking pace of four miles per hour without stopping. Three warnings and you're out—permanently.
A "psychologically dark tale with commentary on society, teenage life, and cultural entertainment, The Long Walk is still poignant decades after its original publication" (Publishers Weekly). This edition features an introduction by Stephen King on "The Importance of Being Bachman."
Reasons why you might enjoy this book:
You're a Stephen King fan but haven't read this
You like "coming of age" books. Even though the entire book takes place over a five day period, its very much a coming of age type of book
You liked the Hunger Games (very similar concept, though written 20 years earlier and without the romance)
Reasons why you might not enjoy this book:
You aren't interested in reading about the deaths of 99 young men, some via guns (if you get four strikes during the walk, you're toast) and some simply from exhaustion
You prefer to read positive, upbeat books. This is not that type of book (incase that wasn't obvious.)