Book #1: Thanks, Obama: My Hopey, Changey White House Years
This year (2018) my goal is to read 52 books. Here is a list of all the books I've read in 2018. Each book is ranked on a 5-star scale (5 is best).
***** Thanks, Obama: My Hope, Changey White House Years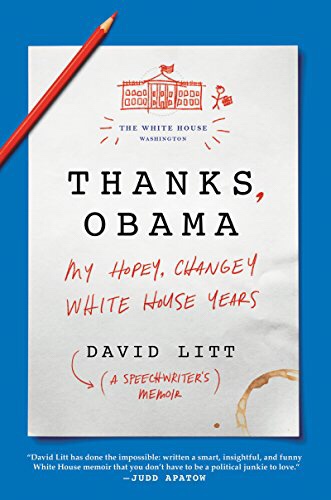 I LOVED this book. I would say over the last three years its in the top ten books I've read. I loved the topic – a young White House speechwriter's journey through the Obama years – and I loved the writing style. David Litt (author) is an incredibly talented writer, finding just the right notes to hit as he flows through humorous situations to incredibly serious topics. I laughed out loud more times than I can count.
Reasons why you might enjoy this book:
It's a quick, easy read, and flows really well
If you're curious about the inner workings of a White House Administration
If you're trying to remember a time when the President (regardless of party affiliation) was someone you could respect
Reasons why you might not enjoy this book:
If you are a super non-Obama fan
If you simply hate politics
If you're Mitch McConnell