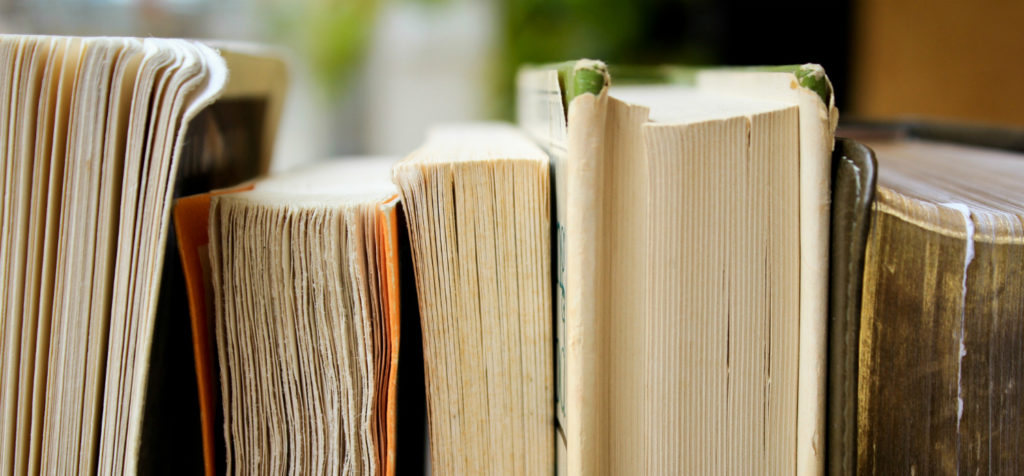 First off, I would LOVE your answer to this question! I would bet everyone has books that have made a big impact on their lives.
I was thinking recently about books that I loved above all others or that have made the biggest impact on my life. And as I work to read more – one book a week in 2018! – I want to make sure I keep reading impactful books. Below is a list of the 5 books that have had the biggest impact on my life :)
The Lords of Discipline by Pat Conroy
This is the first book that blew me away. I read this in high school and I remember thinking, "This book is going to be incredibly lame," and then it grabbed ahold of me and wouldn't let go. I have read it half a dozen times since.
Amazon book description:
As Will McLean begins his studies at the Carolina Military Institute, the American South is in turmoil over desegregation. An outsider to the harsh authoritarianism of the military, Will survives the school's notorious freshman hazing, and avoids attention from its fabled and menacing secret society, the Ten.
 
But when he is asked to mentor the school's first black student, Will is drawn into the intense racial politics—and the threat of violence—simmering beneath the surface.
 
Based on Conroy's own military school experience and featuring his lush prose and richly drawn characters, The Lords of Discipline is a powerful story of a young man's stand for justice and the friendship, love, and courage he finds along the way.
Moneyball: The Art of Winning an Unfair Game
 by Michael Lewis
Long before it was a movie with Brad Pitt, this book had a major impact on how I look at a given situation. I think its important to point out that I'm not the world's biggest baseball fan (#understatement). But this book is both a terrific story (Michael Lewis is a brilliant author) and the narrative forces you to think differently, challenging the "well, that's how its always been done" mentality.
Amazon book description:
Moneyball is a quest for the secret of success in baseball. Following the low-budget Oakland Athletics, their larger-than-life general manger, Billy Beane, and the strange brotherhood of amateur baseball enthusiasts, Michael Lewis has written not only "the single most influential baseball book ever" (Rob Neyer, Slate) but also what "may be the best book ever written on business" (Weekly Standard).
"I wrote this book because I fell in love with a story. The story concerned a small group of undervalued professional baseball players and executives, many of whom had been rejected as unfit for the big leagues, who had turned themselves into one of the most successful franchises in Major League Baseball. But the idea for the book came well before I had good reason to write it—before I had a story to fall in love with. It began, really, with an innocent question: how did one of the poorest teams in baseball, the Oakland Athletics, win so many games?"
In a narrative full of fabulous characters and brilliant excursions into the unexpected, Michael Lewis shows us how and why the new baseball knowledge works. He also sets up a sly and hilarious morality tale: Big Money, like Goliath, is always supposed to win…how can we not cheer for David?
Bobby Kennedy: The Making of a Liberal Icon by Larry Tye
I'm fascinated by the man that Bobby Kennedy was becoming before he was assassinated, and the man he would have been if he had lived to be President. I wasn't really aware of Bobby's story until this book, and I think its fair to say that now, more than any human being, he's who I want to emulate. This book probably isn't for everyone, but it had a huge impact on me.
Amazon book description:
History remembers Robert F. Kennedy as a racial healer, a tribune for the poor, and the last progressive knight of a bygone era of American politics. But Kennedy's enshrinement in the liberal pantheon was actually the final stage of a journey that had its beginnings in the conservative 1950s. In Bobby Kennedy,Larry Tye peels away layers of myth and misconception to paint a complete portrait of this singularly fascinating figure.
To capture the full arc of his subject's life, Tye draws on unpublished memoirs, unreleased government files, and fifty-eight boxes of papers that had been under lock and key for the past forty years. He conducted hundreds of interviews with RFK intimates—including Bobby's widow, Ethel, his sister Jean, and his aide John Siegenthaler—many of whom have never spoken to another biographer. Tye's determination to sift through the tangle of often contradictory opinions means that Bobby Kennedy will stand as the definitive one-volume biography of a man much beloved, but just as often misunderstood. 
Bare-knuckle operative, cynical White House insider, romantic visionary—Bobby Kennedy was all of these things at one time or another, and each of these aspects of his personality emerges in the pages of this powerful and perceptive new biography.
Start with Why by Simon Sinek
This book helped me finally land on the importance of having a Purpose (or a "why") both personally and for a business. It helped me identify my Purpose – to have an out-sized, positive impact on the world – and Dragon Army's Purpose – to inspire happiness.
Amazon book description:
In 2009, Simon Sinek started a movement to help people become more inspired at work, and in turn inspire their colleagues and customers. Since then, millions have been touched by the power of his ideas, including more than 28 million who've watched his TED Talk based on START WITH WHY — the third most popular TED video of all time.
 
Sinek starts with a fundamental question: Why are some people and organizations more innovative, more influential, and more profitable than others? Why do some command greater loyalty from customers and employees alike? Even among the successful, why are so few able to repeat their success over and over? 
 
START WITH WHY shows that the leaders who've had the greatest influence in the world all think, act, and communicate the same way — and it's the opposite of what everyone else does. Sinek calls this powerful idea The Golden Circle, and it provides a framework upon which organizations can be built, movements can be led, and people can be inspired. And it all starts with WHY. 
The Great Game of Business by Jack Stack
This book completely changed how I run businesses. You can listen to more about why I love the Great Game as a business operating model, but needless to say, I'll never run a business without this process again.
Amazon book description:
The Great Game of Business started a business revolution by introducing the world to open-book management, a new way of running a business that created unprecedented profit and employee engagement.
The revised and updated edition of The Great Game of Business lays out an entirely different way of running a company. It wasn't dreamed up in an executive think tank or an Ivy League business school or around the conference table by big-time consultants. It was forged on the factory floors of the heartland by ordinary folks hoping to figure out how to save their jobs when their parent company, International Harvester, went down the tubes.
What these workers created was a revolutionary approach to management that has proven itself in every industry around the world for the past thirty years—an approach that is perhaps the last, best hope for reviving the American Dream.
So, what are YOUR top 5 books?
~ photo by @videmusart