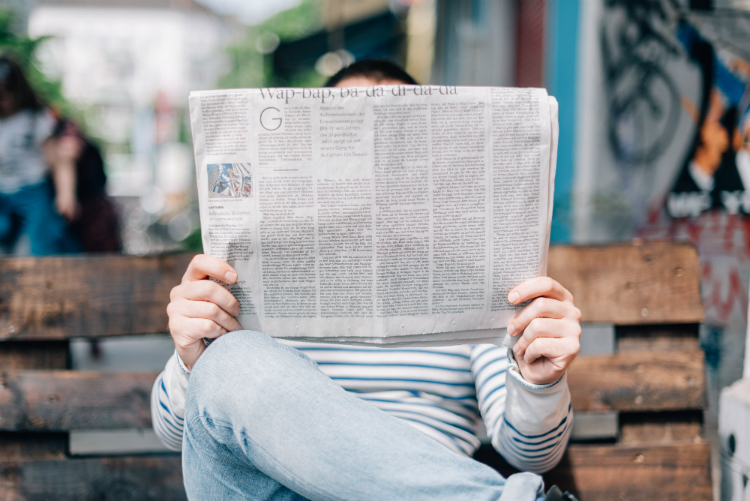 On the list of things I never thought would happen, I'm reading on paper these days. Paper! Like, from trees and stuff.
I think its crazy that anyone, including me, is reading on paper in 2017. We have Kindles! And iPads! And I think Microsoft has things you can read on. And phones the size of books!
But yet here I am, back to reading on paper.
Why I read the print versions of the AJC and the Atlanta Business Chronicle (ABC)
There is so much noise coming at us on our digital devices these days. On my phone, I read things on Flipboard, Google News, Reddit, Google Assistant, Twitter… and it never stops.
But in order to get local news AND make sure I read it, I get the AJC and the ABC. They come once a week, and they're there. They're right there. On the table. Which makes it so that I can't forget to read them. And its important to me to know what's going on locally, and this is my best solution so far.
Why I read actual, real, made-from-paper books
This one is even more odd because, since the moment I turned 40 last year, I immediately needed reading glasses. I'm at a point where I cannot read medicine bottles any more. So not only am I reading actual books, I can't read them without finding my reading glasses and putting them on.
Two reasons I'm doing this. The first is because, similar to the newspapers, if I have a book and its sitting there, I remember to read it. A book on the Kindle is easy to forget about. Out of sight, out of mind.
The second reason is that it turns out I actually enjoy holding a book. I know, its weird, especially for me. I haven't read real books in probably over 10 years. But here I am, with a stack of books on my desk that I cannot wait to read, wearing my old man glasses, killing trees and resisting technology and progress along the way.
~~~
Thanks for reading! Please consider signing up for my email list so you never miss a post!
Related: Books I'm reading