Book update – I have an agent!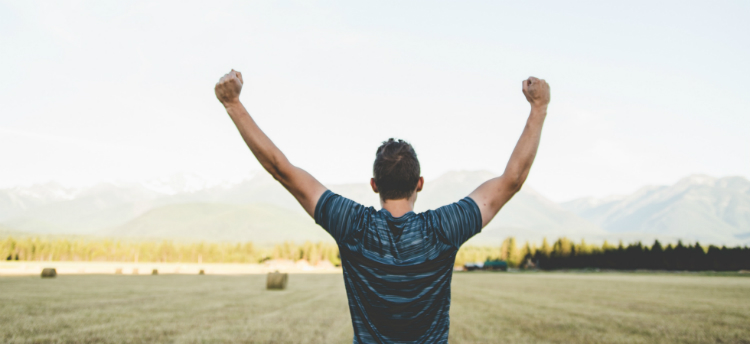 Wow, its been over a year since I've given an update on the book I'm writing! In that post (where I shared that I decided not to self-publish but rather find a book publisher to represent the book) I shared the process I'm following. It goes something like this:
Find an editor/writing partner ✔
Create a proposal for the book ✔
Write a sample (in my case, the first 25 pages) ✔
Find an agent
Agent finds a publisher
Work with publisher and agent to write/finish the book
Publish and promote that sucker
Rest…*
Late last year my editor and I finished the proposal and the book sample, and started looking for an agent. We actually reached out to agents and publishers, just to cast a wide enough net to hopefully gain traction.
For almost the entirety of 2017, this has been the focus. I would bet we sent out at least 50 letters, mostly to agents, over the last nine months. We had many conversations and in some cases, the book I'm writing did not fit with the type or style of book that the agent typically represents; in some cases the agent was simply too busy; and in some cases we rejected the agent for various reasons.
Let me tell you, I did not expect that one of the hardest things to do when writing a book would be finding the right agent! So, without further ado…
I'm incredibly excited to share that this week we finally signed with an agent! Our agent is the CEO of Savvy Literary, Leticia Gomez. Right from the start, Leticia, "got" what we were trying to accomplish with the book and thought it had real potential. She's a published author herself (big plus for us) and is one of the top bilingual agents in the country, which is great because I have hopes for this book making its way out of the US one day ;) She represents a very diverse group of authors and her reputation is stellar in the industry. I've heard that agents turn down over 90% of the authors that reach out to them, so needless to say, I'm blown away that someone like Leticia would take us on!
So, you have an agent, what's next?
We'll be working with Leticia and the Savvy team on improving our proposal over the next several months. The publishing world kind of shuts down from Thanksgiving through the end of the year, so the plan is to start reaching out to publishers in January of 2018. The hope is we will have a publisher on board by March, and, if things break properly, potentially have a draft of the book by the middle of 2018.
My best guess is the earliest the book could be published would be this time next year. I started this project two years ago, so we're talking a three year process! That's a lot longer than I thought this would take :)
One last thing:
Many, many people have told me not to write too much of the book until I have a publisher on board. The publisher will likely have ideas and suggestions that will help shape the book, so we should allow for that creative input within the process. Given that, over the next several months I'll be working with Leticia on the proposal and further refining the outline for the book, so that when its time to write we have a fairly fleshed out plan to write against.
Thanks for hanging in there, I know this is a long post…but its been a long process!
* and repeat :)