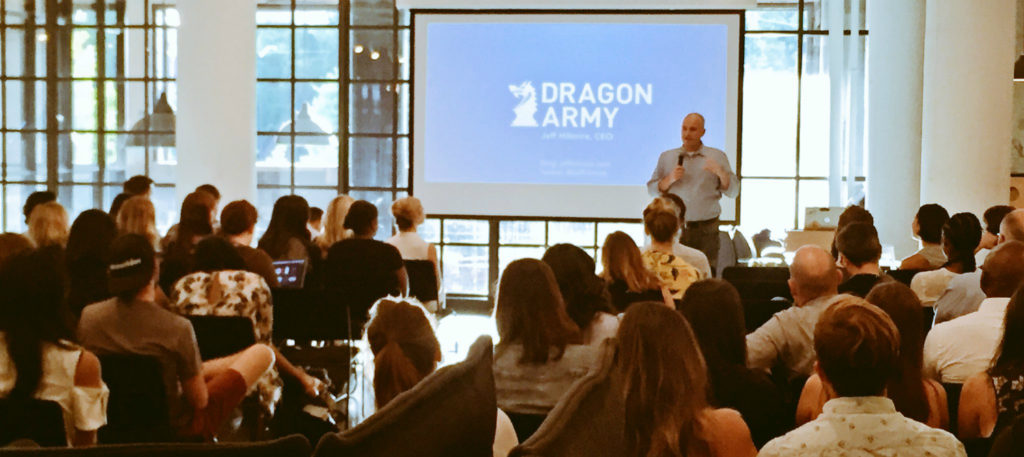 Dagger put on an incredible event last night at General Assembly (at Ponce City Market) focused on building great company cultures. There were three of us that spoke – the amazing Katie Kortnie of SalesLoft, the bursting-with-energy Kyle Stapleton of Turner Studios, and me – and we each took a different direction on sharing our view of company culture.
I shared with the group what I believe are the 3 requirements of a great company culture. Along with each, I told a story from my past on how I was getting it wrong, and how with Dragon Army I'm working hard to make sure I get it right. They are:
#1 – Have a strong company vision and communicate it clearly and often
#2 – Build trust in the organization from top to bottom
#3 – Your values must be clear and authentic, and you must reinforce them consistently along your journey (and especially during the recruiting process)
So, many thanks to Dagger and the absolutely terrific Maggie for putting this great event on, and I can't wait to attend the next one!