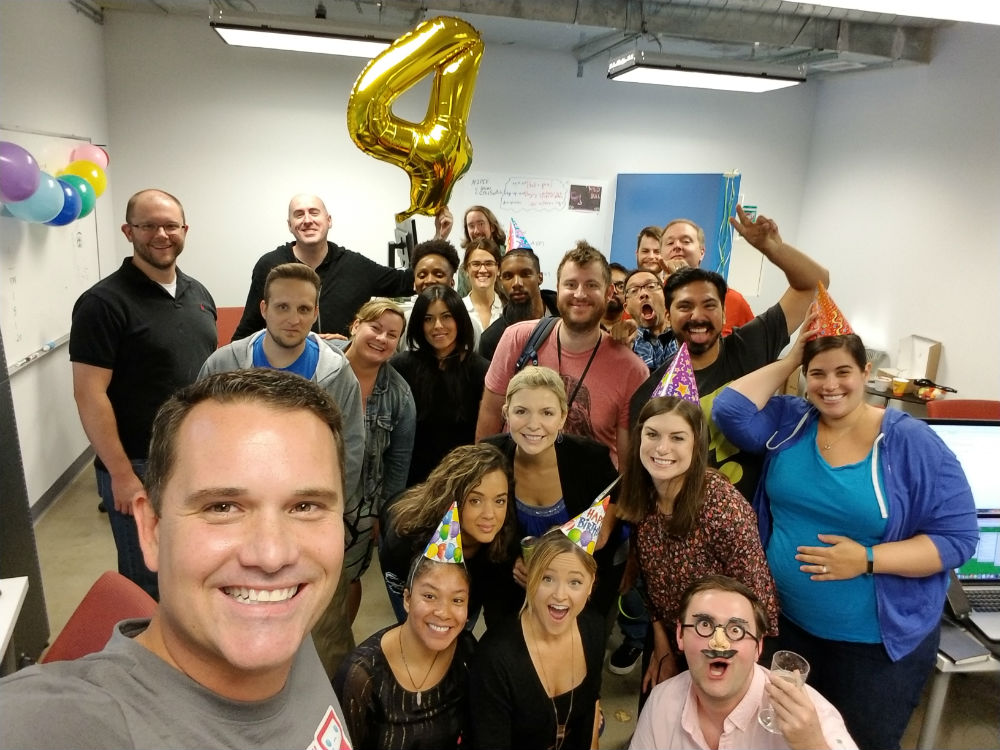 August 2017 marks Dragon Army's four year anniversary, which I simply can't believe. It's amazing to me how much has changed with this company in four short years!
We had our company meeting this morning – hence the pic above – and I went over the history of the company with the team:
August 2013 – Founded Dragon Army as a mobile game and app studio
January 2014 – Dropped the "app" part and focused just on mobile games
December 2014 – Pivoted to be a mobile agency (focusing mainly on working with startups) + game studio
January 2016 – Changed focus of the agency to work mostly with large corporations and less startups, and paused the game studio
We're a year and a half past our last change, and the strategy is paying off. We're at 25 full time employees (we started 2017 at half that) and the rest of the year should bring even more growth. The hope is that early next year we can spin back up the game studio.
What's the one thing you're most proud of with Dragon Army?
I was asked that question recently, and without a doubt the answer is the strength of our team and culture. I love our team members and they genuinely care about each other and about the success of the their company. They embody our Team First value more than I could have ever imagined, and I am so thankful for them.
I can't wait to see what the next four years look like!