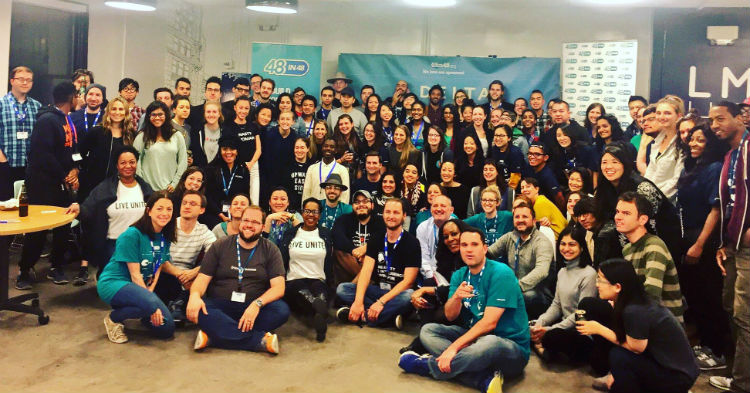 My friend Bobby has a great new blog, and he recently posted, It Has to be Big, which really got me thinking, I'm definitely at a point where, if I'm going to get involved in something, I want it to have the potential to be BIG. To make an impact. To change someone's life for the better.
To that end, three years ago Adam and I created 48in48 – an event that builds 48 nonprofit websites in 48 hours with 250+ volunteers. This year we'll be taking the event to four cities – Boston, Minneapolis, Atlanta, and New York. Which means in 2017, 48in48 will be providing over $6 million in donated services with over 1,000 volunteers. Next year we'll be starting to test international waters with an event in London. The BIG GOAL: 48 events running on the same weekend, globally, by 2025, providing over $75,000,000 in donated services with over 10,000 volunteers. How's that for thinking BIG ;)
On June 8th I'll be giving an AMA talk about 48in48, how we came up with idea, the journey so far, and how thinking BIG has changed my life. Please consider coming to hang out and hear our story!