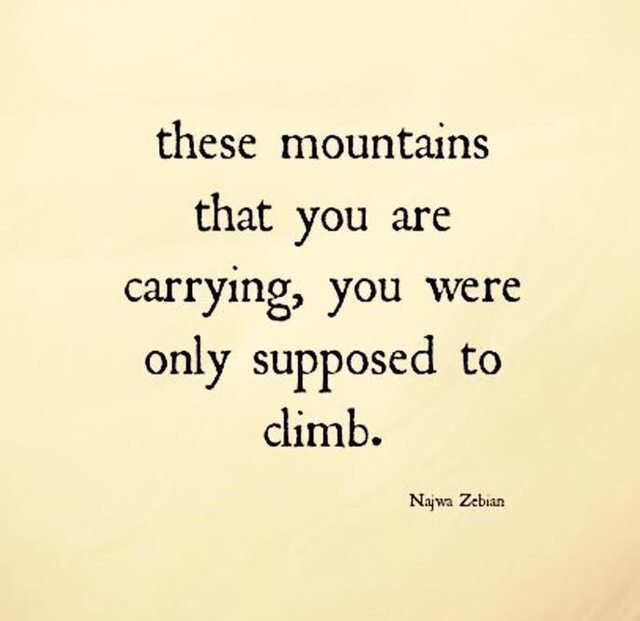 When confronted with a difficult situation, there are two ways you can react.
You can think about the worst outcomes and the tough times that are coming, and internalize those feelings and cover yourself in stress and anxiety. Or in other words, you can take the mountain and put it on your back.
Or you can believe that life is a series of challenges, and all the hard work and experiences you've had so far have led you to this new challenge, and you've been presented with it because its something you can handle. You can decide, instead of wearing the mountain, to climb it and overcome it. To conquer it. And use the opportunity to test yourself and conquer something new.