We did it! We pulled off 48in48 in a city outside of Atlanta. That showed us that our mission is not just something our friends care about, but the broader community embraces it as well. To be able to pull off New York City helped us realize that our BIG long-term goal, to run the event in 48 cities worldwide over the same weekend, is that much more achievable (granted, we have a lot of work left to do, but still.)
In late October we ran the event in Atlanta for the second time, and I shared an update of how it went via photos. I thought I'd do the same for the New York event. Enjoy!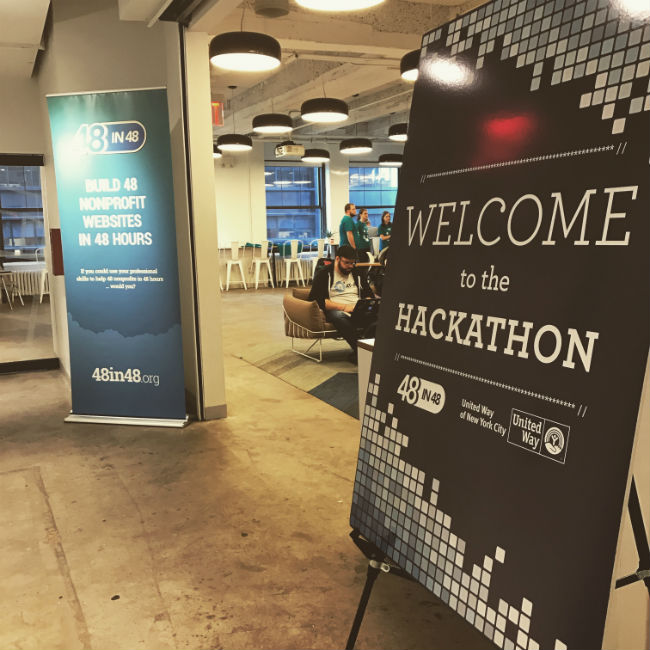 The 48in48 signs keep getting better. These welcomed the volunteers as they entered on Friday night.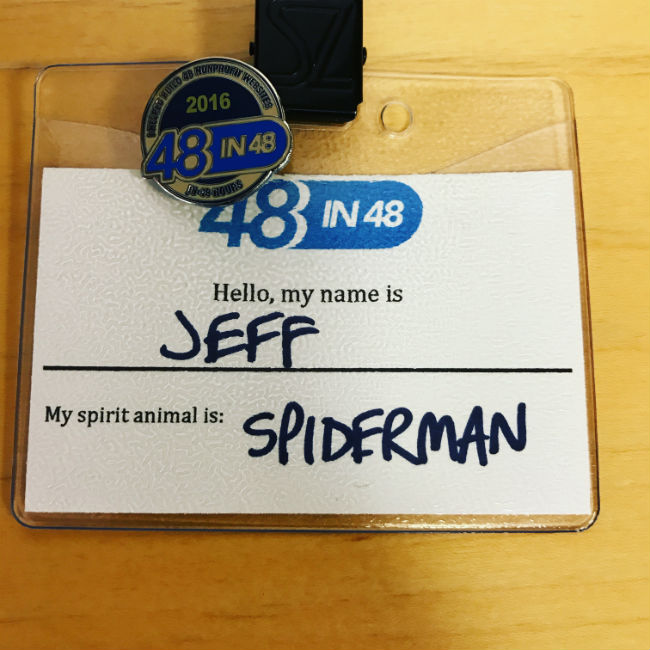 Everyone got a badge with a fun fill-in-the-blank at the bottom. Mine was "My spirit animal is:" and I pretty much nailed it.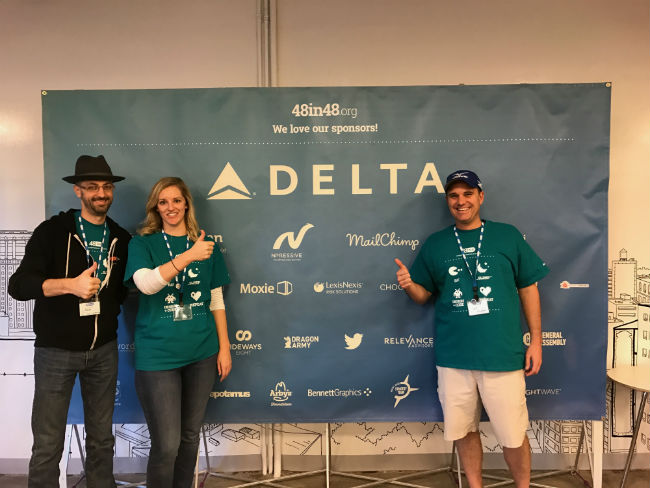 Our sponsors, especially Delta Air Lines, helped us get to New York City!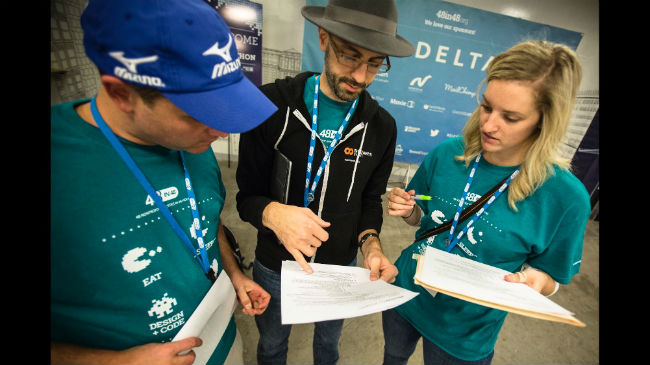 This looks like some serious planning going on. In reality, Adam and I do whatever Carole tell us.

Many times throughout the event we had the entire group come for instructions and check-ins.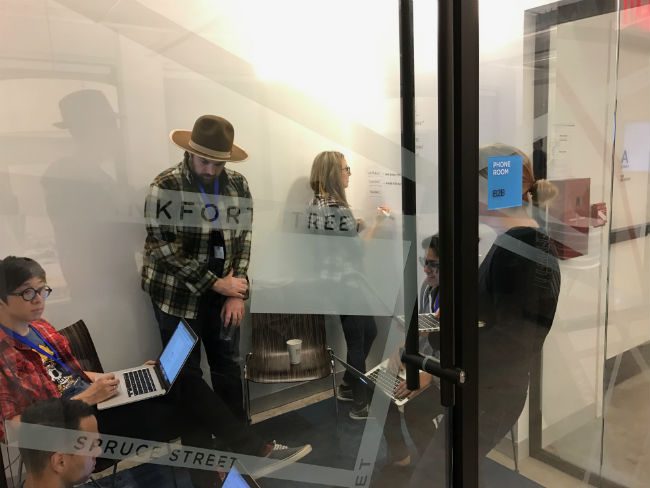 The space overall was great, but a little cramped, as you can tell by this team that preferred to work in this small room. They were hard core!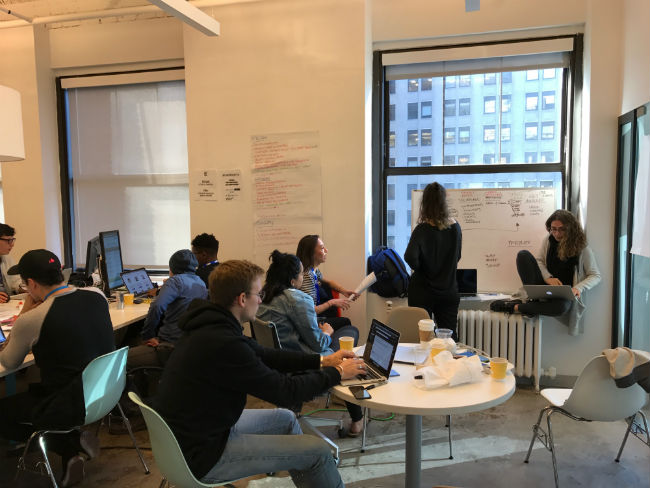 The focus of the volunteers was incredible.

We tried to keep things fun by having some awesome entertainment come in a few times. This was one of the a capella groups we had!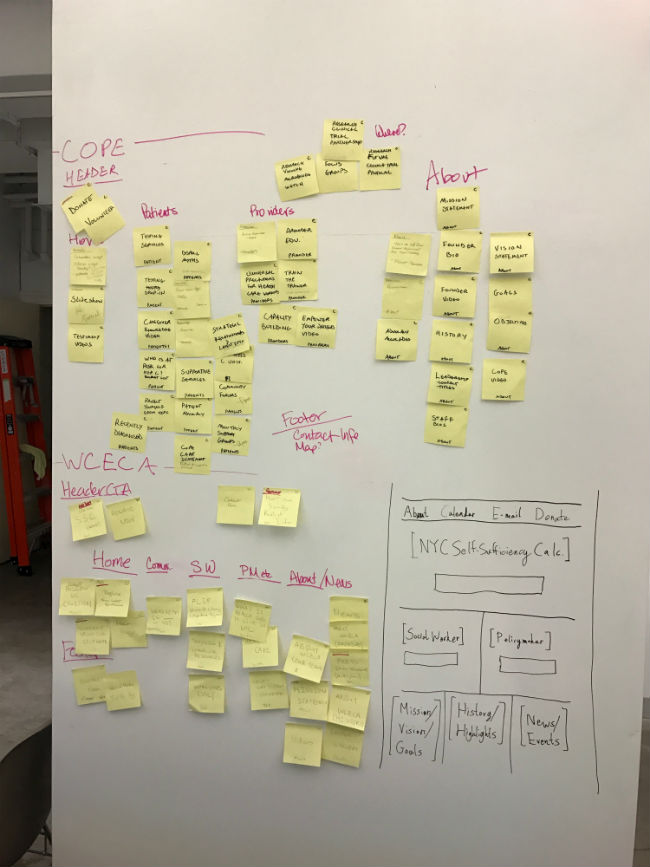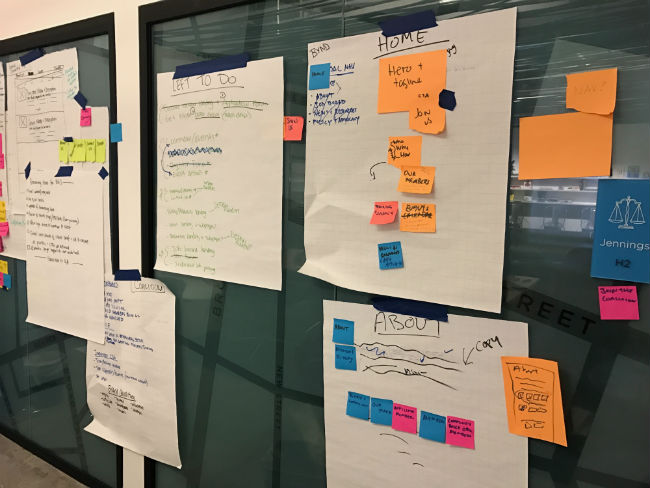 Two examples of the planning the teams were doing. Every wall was covered like this.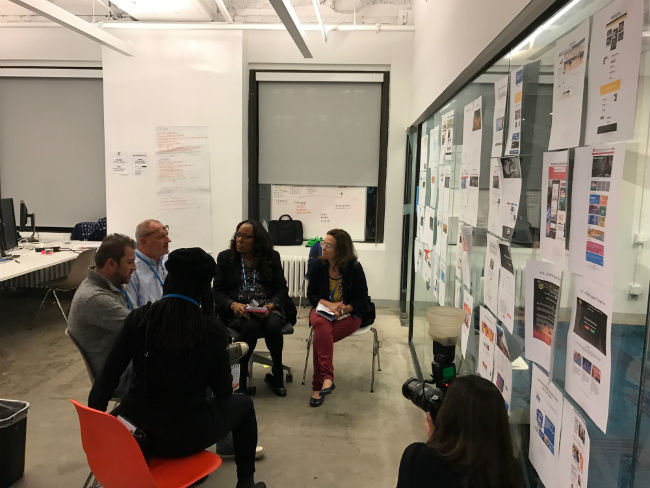 Our judges deliberated hard on which sites were the winners.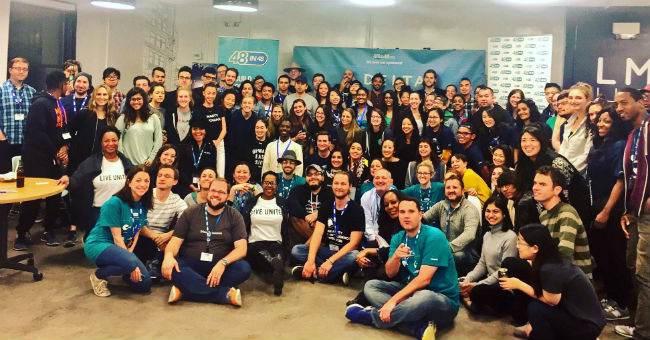 Here's a group shot of everyone at the end. Not sure why I was pointing at the camera. #dork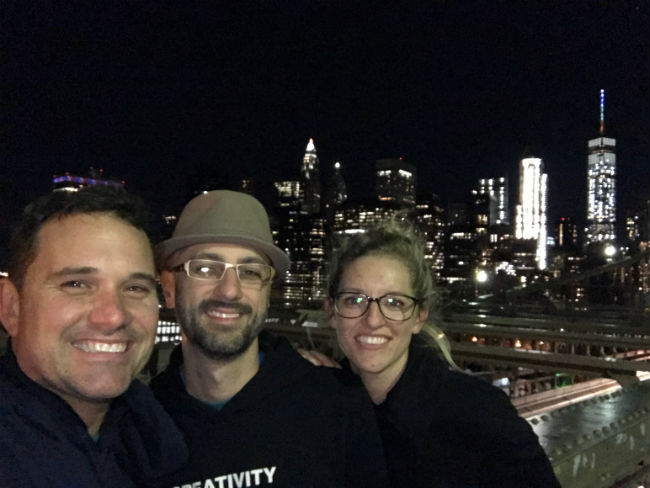 The team went on a walk over the Brooklyn Bridge after the event ended on Sunday night. We were exhausted, but thrilled with how the event went. Now time for 2017!