Wow. I'm just finally getting my feet back under me after the inaugural 48in48 event last weekend. When I first conceived of this event over a year ago, I never envisioned it would be so successful. The amount of support and passion that people showed was awe-inspiring, and we did it! We built 48 nonprofit websites in 48 hours!
I'll be sharing more details soon, but I thought I'd start with sharing the weekend via some pictures I took along the way.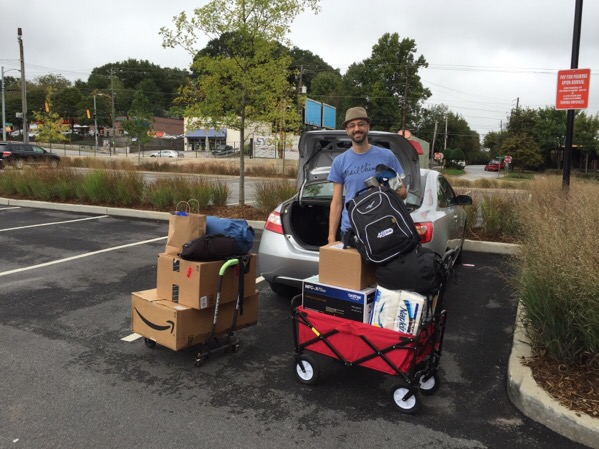 My 48in48 co-founder and partner, Adam Walker, showed up early with everything from paper towels, swag from sponsors, and a printer. The event was at Ponce City Market in the General Assembly space. General Assembly, you were AMAZING!!!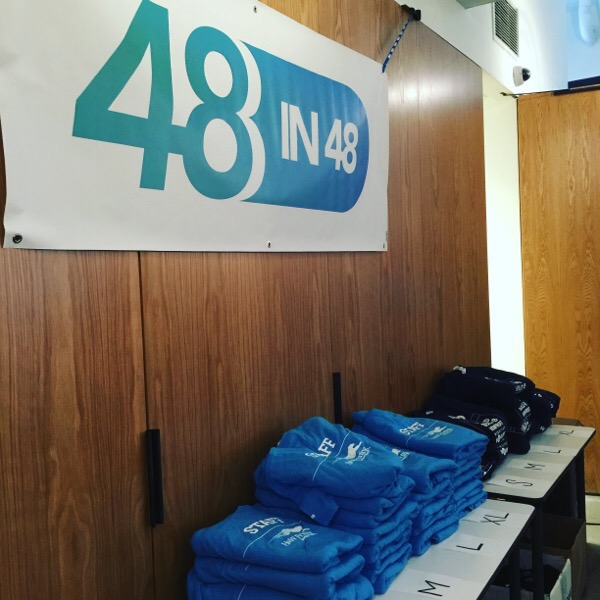 Got the banner and shirts set up! Two sets of shirts – general volunteers + the web designers / developers.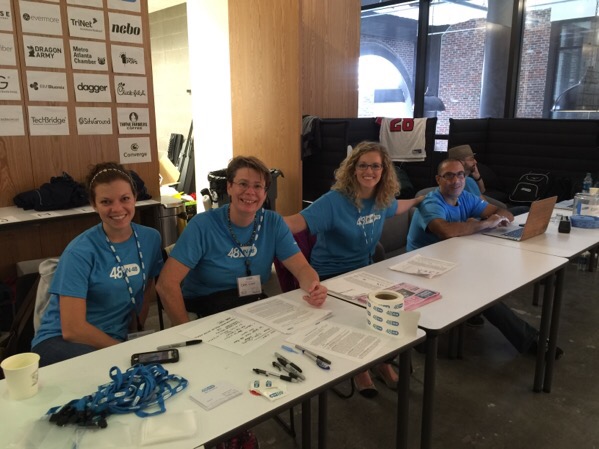 We lined the front desk with a bunch of eager rock stars.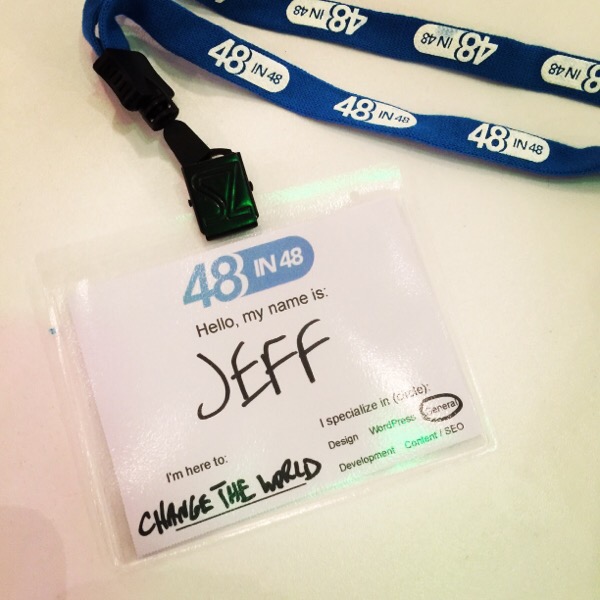 And badged everyone up.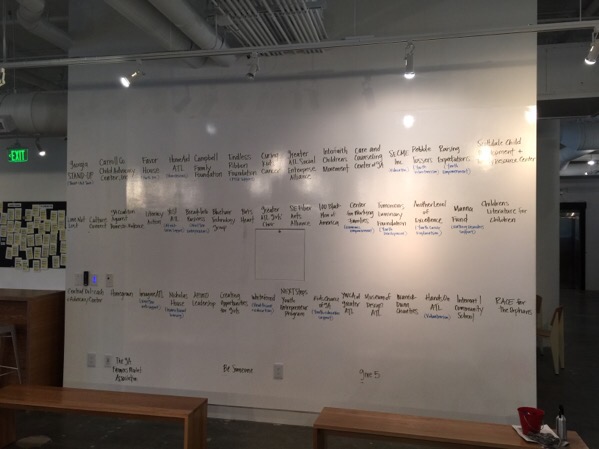 We put a list of all the nonprofits we were going to help that weekend up on the whiteboard for people to choose when they arrived.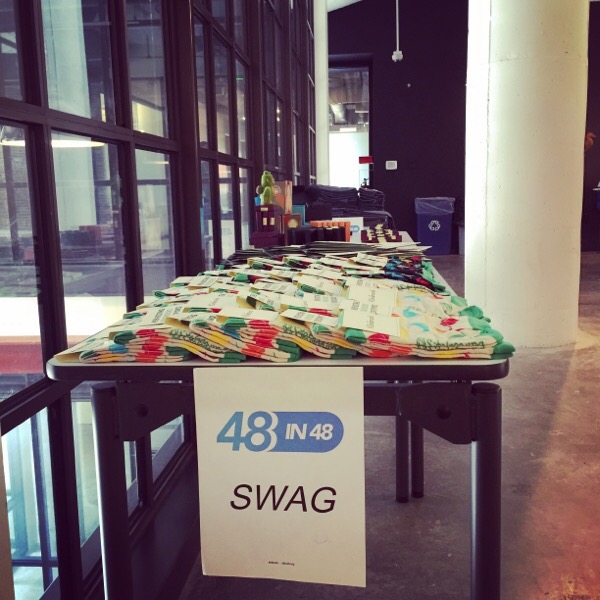 Loaded up the swag table.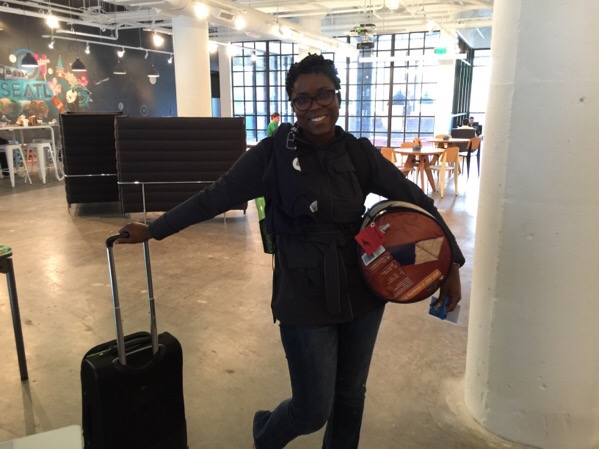 Our first web developer arrived with her sleeping bag and suit case!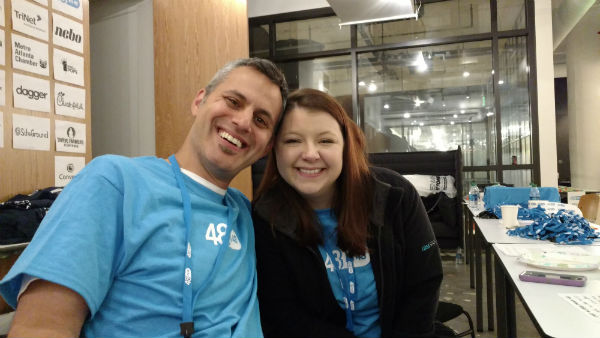 Joe Koufman (who provided some of these photos, thanks Joe!) was both a sponsor (AgencySparks) as well as a volunteer. And rock star Amy Martin came and worked the 10pm – 6am shift!!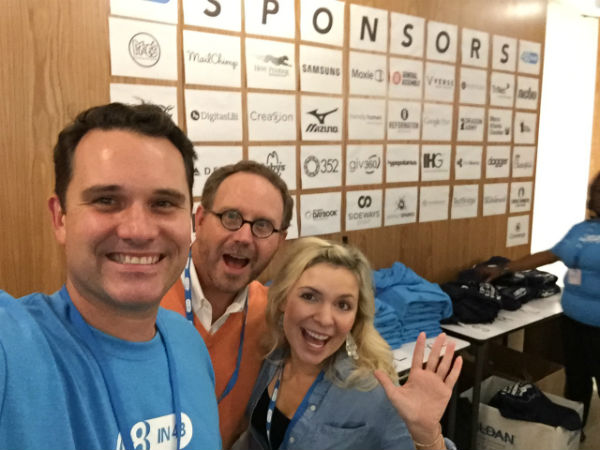 More great friends showed up (Steve and Jess). And in the background, our amazing sponsors were up for all to see!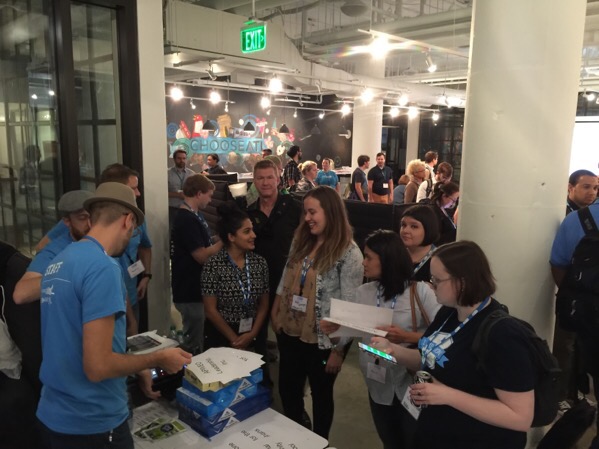 Then the crowd poured in.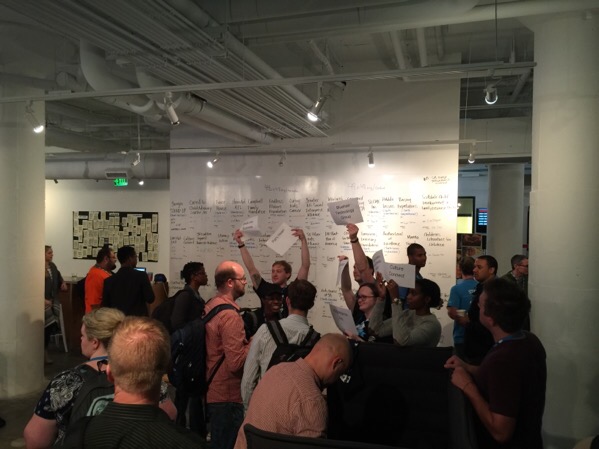 It was a mad house as people chose nonprofits and teams to work with.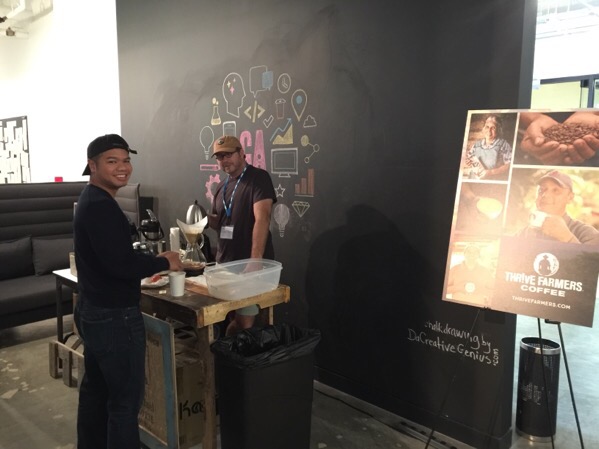 One of our volunteers, the great Steve Swanson, did double duty as PM and barista. Thanks Thrive Farmers Coffee for keeping us caffeinated all weekend!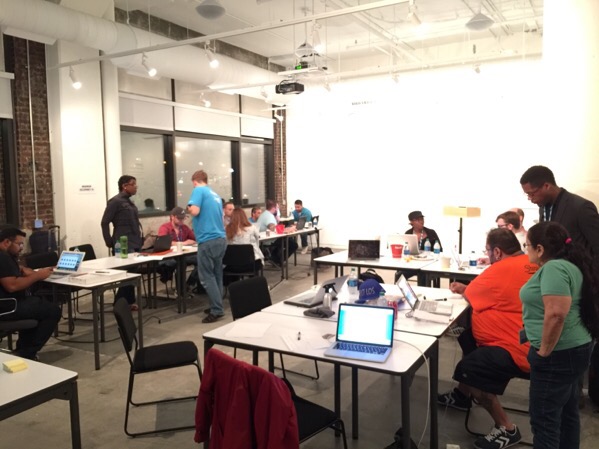 Then the teams were hard at work building those 48 websites!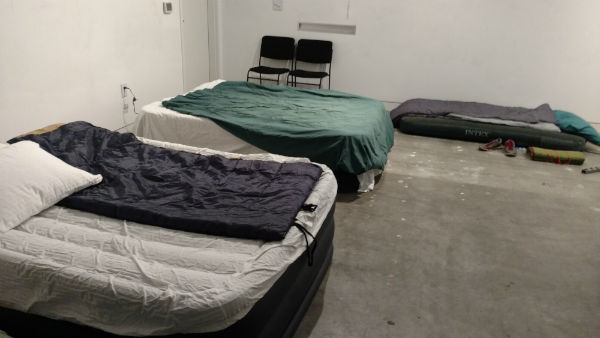 We even had a sleep room set up with blow up mattresses and sheets. Many volunteers took advantage of this room throughout the event!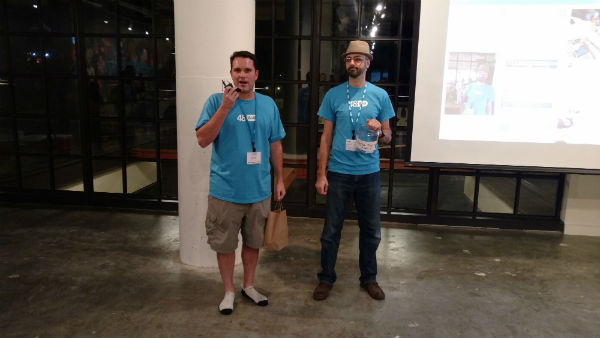 And to keep people at the event, every four hours Adam and I gave away prizes, including Samsung phones and tablets, Google Chromebooks, and fresh Thrive coffee (all sponsors). In all we gave away 35 items!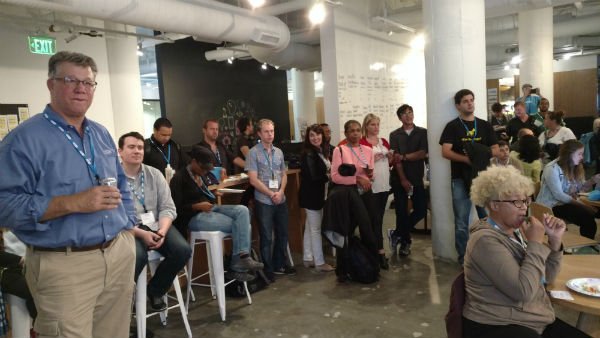 And people sure hung around for those drawings. Hey, there's Leamon from IBM on the far left, the first sponsor to come on board many months ago!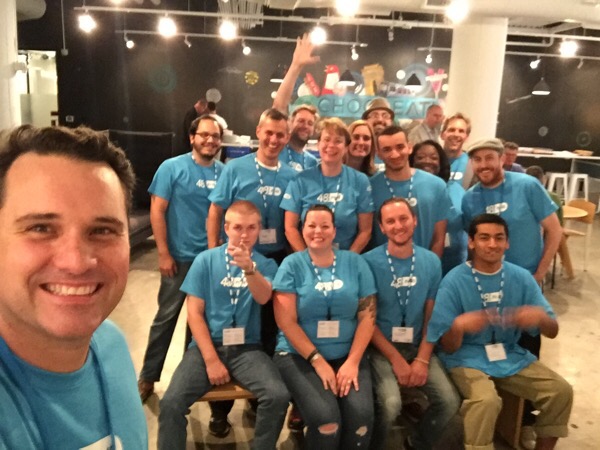 Some of the general volunteers taking a break to snap a photo.
The great Atlanta Falcon, Warrick Dunn, came and inspired our volunteers with his amazing story and commitment to giving back to his community. Easily one of the highlights of the weekend.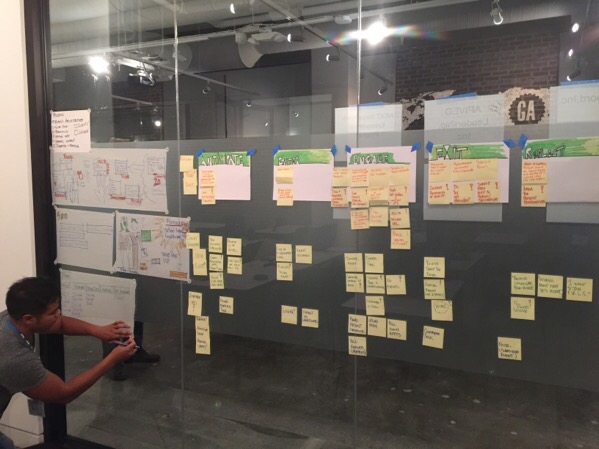 The teams worked hard to build the best web experience possible for their nonprofits.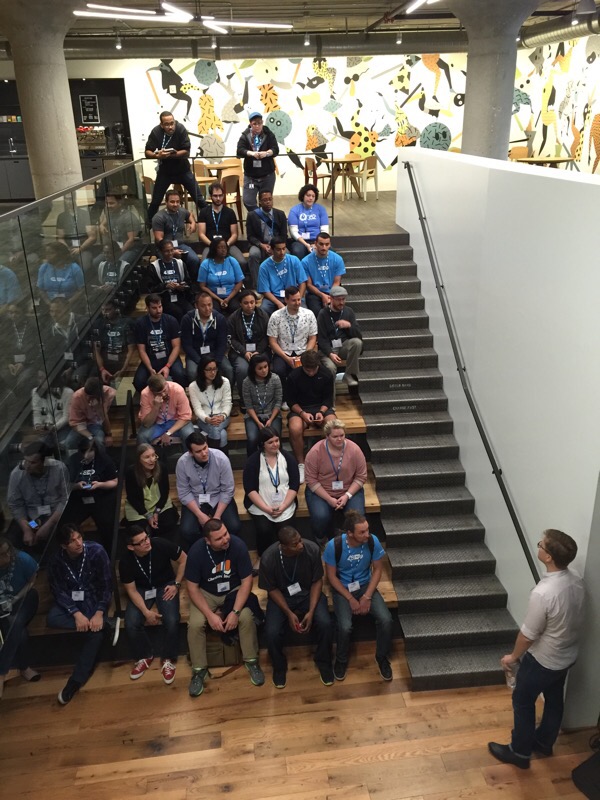 One of our sponsors, MailChimp, took us on a tour of their office in Ponce City Market.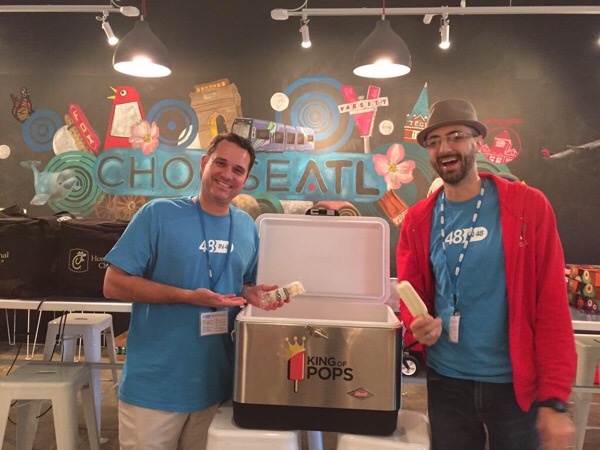 King of Pops was also a sponsor :)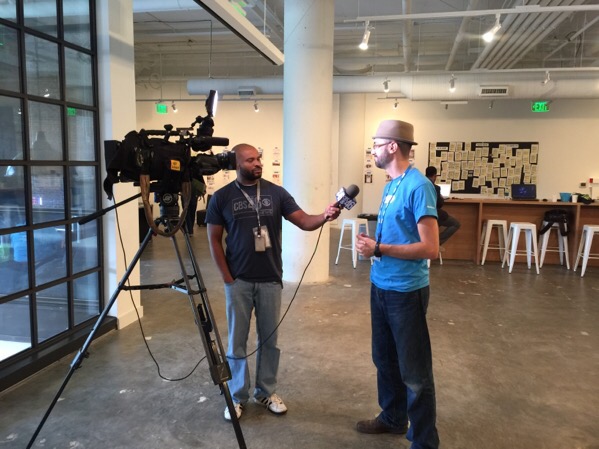 CBS came and filmed. Adam rocked the interview.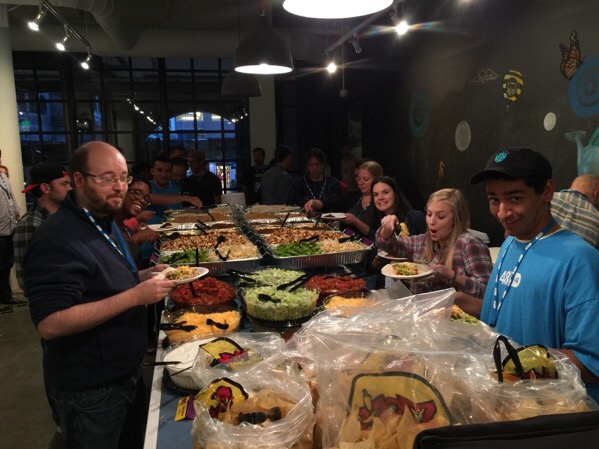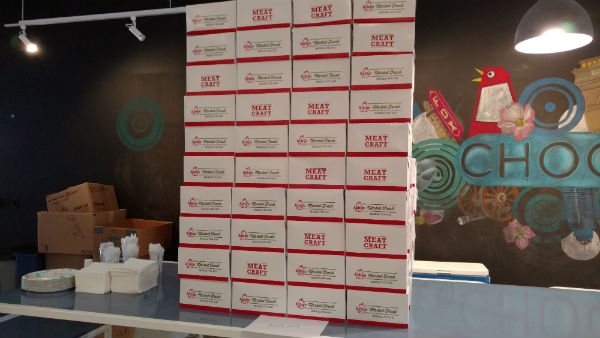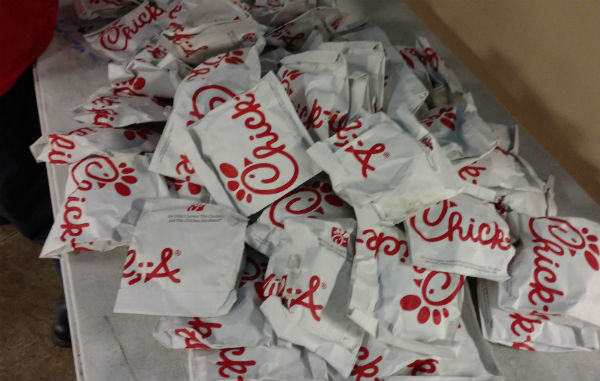 We kept our volunteers hydrated and fed, day and night. Moe's, Chick-fil-A, and Arby's donated meals. Coke, Thrive, and Red Bull provided drinks. And King of Pops and High Road Ice Cream gave us, well, popsicles and ice cream :)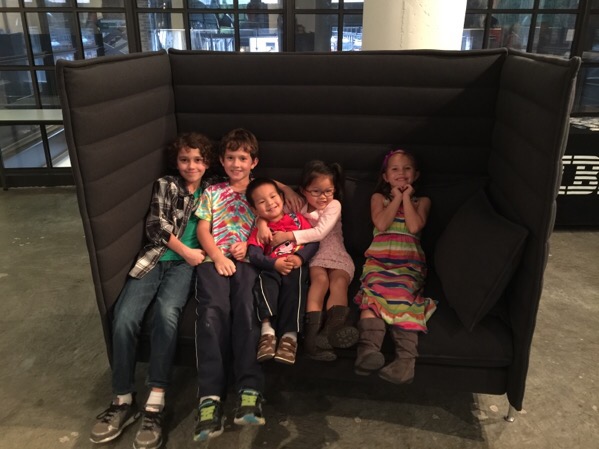 My kids came up and visited :)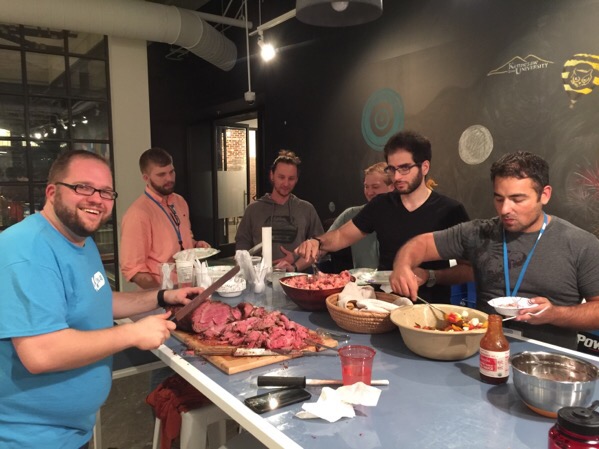 Daniel Roberts, CEO of one of our sponsors, Friendly Human, came at 2am on Saturday night and brought us an amazing meal. No joke, 2am!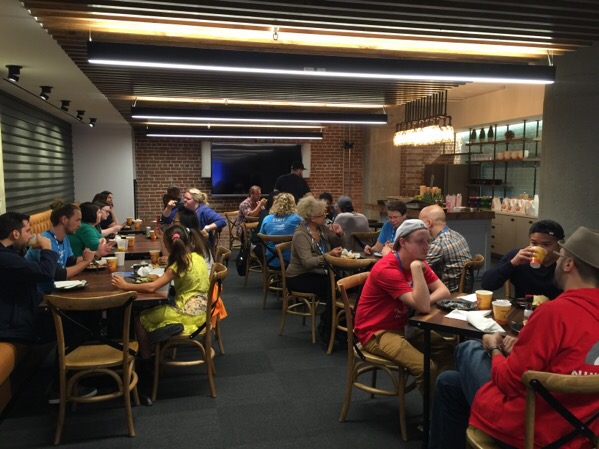 Twitter, also a sponsor, gave us a tour of their office Sunday morning and provided everyone with Flying Biscuit!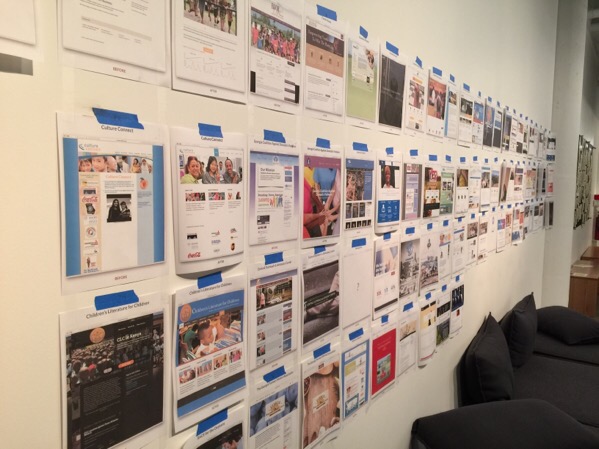 By Sunday late afternoon, all of the 48 websites were complete!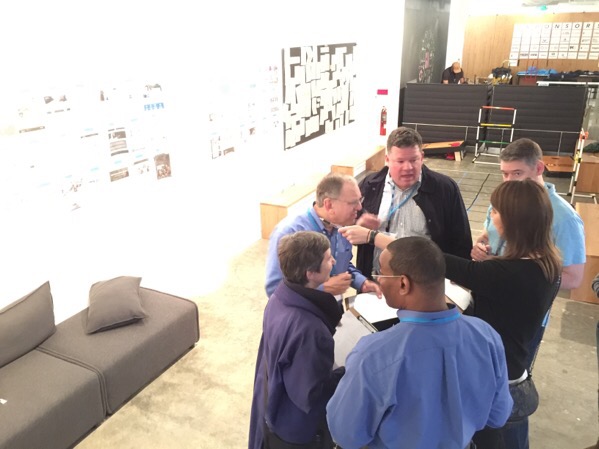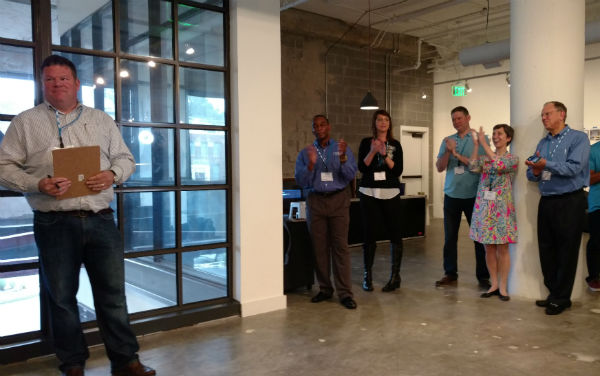 Our incredible judges –Tad Hutcheson, Ann Cramer, Ken Bernhardt, Kate Atwood, Milton Little, and James Franklin – arrived and started going through the difficult process of picking the three winners. Tad, our amazing sponsor from Delta, announced the winners to the crowd.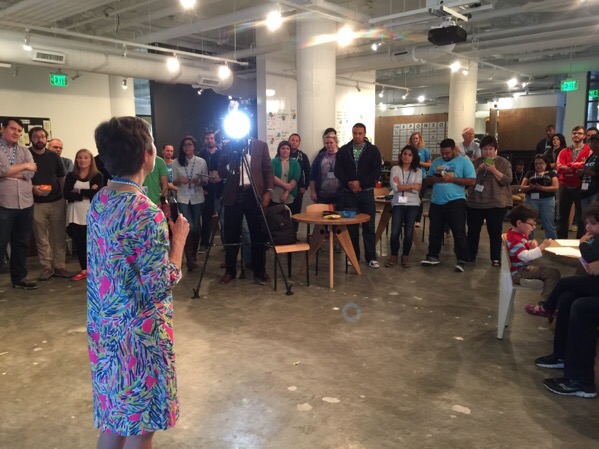 Ann Cramer, one of best people I have ever met, gave a great speech at the end. Thank you, Ann!