Reflecting on Dragon Army's two year anniversary
In August of 2013, Ryan, David, and I founded Dragon Army, then a consumer-focused mobile game and app studio based in the Atlanta Tech Village.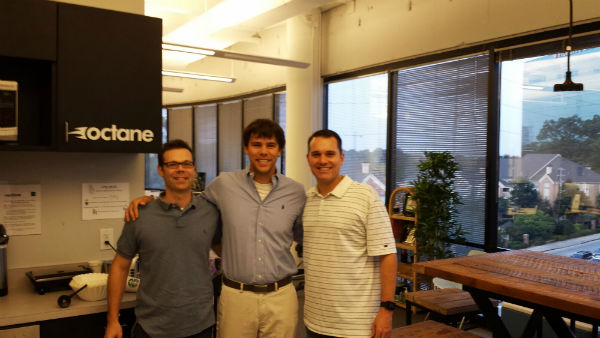 Ryan, Richard, and I, on day one at Dragon Army at the Atlanta Tech Village
Two years later, we're a team of 25, located on the backside of Piedmont Park, and our model is
one part mobile game studio for consumers (we dropped the "apps")
one part mobile app and game publisher
one part mobile agency (B2B)
Here's a brief history of how we got to this point:
After starting Dragon Army with the intent to build both apps and games, we realized that a) games are where all the action is (80% of revenue on mobile devices go through games), and b) you either have to be all-in on games or not build them. So we dropped the idea of apps and just focused on mobile games.
Our first game, Robots Love Ice Cream, did incredibly well from a distribution standpoint, getting over 750,000 downloads worldwide. And our brand inclusion of Arby's was extremely positive as well, earning us the top Atlanta marketing award of 2014. We learned several things from RLIC that helped steer our journey:
1) Paid mobile games are very, very difficult to monetize today. This led us to focus only on "free-to-play" mobile games.
2) There are incredible opportunities for brands in mobile. This led us to starting a mobile agency side of Dragon Army.
3) We needed to be in the business of publishing. We used a publisher for RLIC and that experience showed us a new path for a mobile game studio. A publisher helps a game/app "launch", through strategy, marketing/PR, app store optimization and featuring, analytics, and support.
Since RLIC, we've launched two free-to-play games, Defend the Dam and Paper Trail, which we self-published. Our next game, Little Broken Robots, is coming out within the next month (psyched about that one!)
In December of 2014, after starting to build out the mobile agency side of Dragon Army, we acquired Proving Ground and merged our two companies together. Proving Ground was already doing great things in mobile development and had a very talented team, so the combination of the two companies was just what we needed to have a substantial mobile agency. Since bringing our two companies together, we've won mobile business with The Home Depot, Coca-Cola, IHG, National Geographic, Red Bull, and many more. It's been a terrific eight months so far.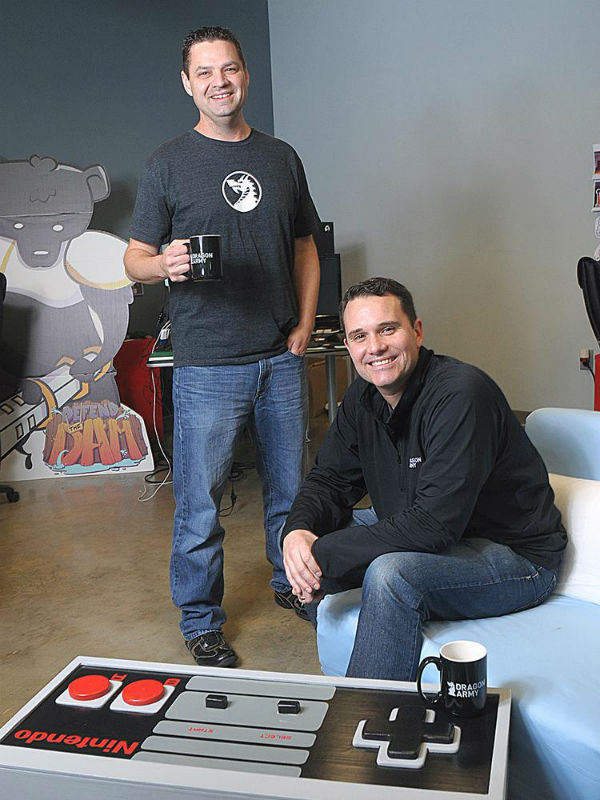 My old partner, Danny Davis, and I, getting the band back together
Also within the next month we expect to be signing our first publishing client, and I will announce that relationship as soon as I can!
Finally, over the last two years we've been able to build a core team on the game studio side that is really starting to gel. Will (studio head, development), Stanley (art), and Patrick (game design), have become a great team and one that I'm excited to bet on. I believe with those guys at the core, we're going to be producing fantastic mobile games.
So that's the update. We've had a lot of pivots along the way as you can see, but I've never been more excited about the potential of one of my companies than I am right now. It should be a fun ride :)