On Wednesday we (those of us at the Atlanta Tech Village) were honored to have Mayor Kasim Reed come and speak to us in the morning and Brad Feld in the afternoon. More on that.
Then yesterday, Jason Carter (running for governor) came and spent several hours at the Village. I've had the opportunity to meet with Jason several times and I'm a HUGE fan. The fact that he would come to the Village to hear the ideas of startup entrepreneurs means a great deal and he seemed to genuinely want to help our community.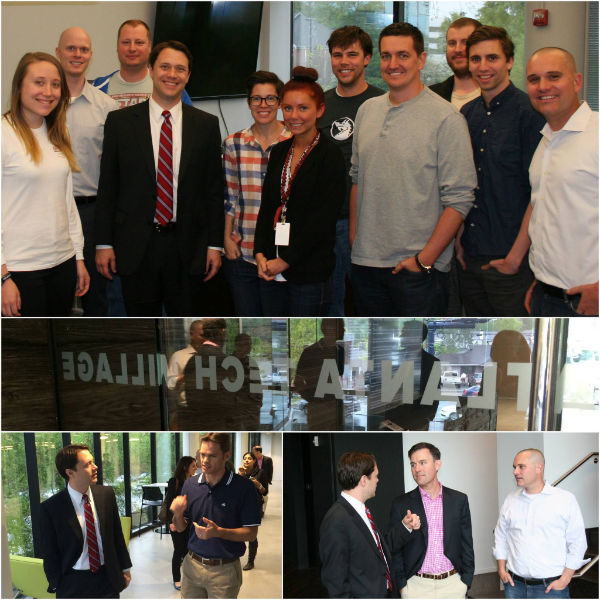 This picture was pulled from Jason Carter's Facebook page.