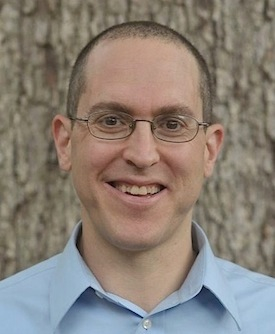 This is the third installment of my "5 Questions for a CEO" series. The first was with Raymond King, CEO of Zoo Atlanta, and the second was with Devon Wijesinghe, CEO of Insightpool.
Mark Feinberg is easily one of my favorite entrepreneurs in town. He's a terrific person and his startup is truly trying to help make the world a better place. He's also a late bloomer in the entrepreneurship game, which I find to be very impressive because starting your first technology company after having a successful career makes a very difficult thing even more difficult.
Describe Uruut and explain how you came up with the idea.
Uruut is a cloud-based SaaS solution that makes it easy for nonprofits to reach and secure more donors and raise more funds. As far as how I came up with the idea. I was looking for ways to make an even bigger impact philanthropically, which led to my identifying an opportunity to streamline and modernize the giving process. After a number of twists and turns, Uruut was born.
Have you always been passionate about this space?
I've always been passionate about giving back but I knew I wanted to make an even bigger impact. As I studied the charitable giving landscape I realized there was a huge opportunity to streamline the process and bring things into the 21st century. Online giving is expected to grow by double digits for many years to come and as such we are only in the early innings of what is expected in terms of innovation in the sector. It's a very exciting place to be.
How do you stay productive? What tools or processes do you use?
I rely heavily on my team and those around me. They help me stay focused on the bigger things while they ensure the day to day is taken care of. I rely heavily on email and tend to steer clear of the phone. I also try to limit the number of morning and evening events I attend on a weekly basis (limit to to 1-2 per week). Technology wise, I live on my iPad. Nothing too fancy in terms of apps. I try and keep it as simple as possible.
Describe your morning routine.
I find late nights and early mornings to be some of the most productive time in the day. I wake up around 5:30am. Sometimes my five year old little boy gets to me first. I read and send email and check our various dashboard platforms. I then check the sports scores, news (through various sites and Twitter) and check CNBC online (I'm still a former investment guy so it's in the blood). I check my calendar and confirm appointments if I haven't already confirmed them. I then do what I can to help get my son off to school and ensure the dog is fed. I then head off to the office or morning coffee.
What's your one biggest piece of advice for new entrepreneurs?
Surround yourself with positive and supportive people professionally and personally. Being an entrepreneur is hard and you will absolutely need a good support network. I have my wife, our team and a wonderful group of advisors. Don't be afraid to ask for help and to lean on other people when you need someone to lean on. It's critical you have people you can go to.