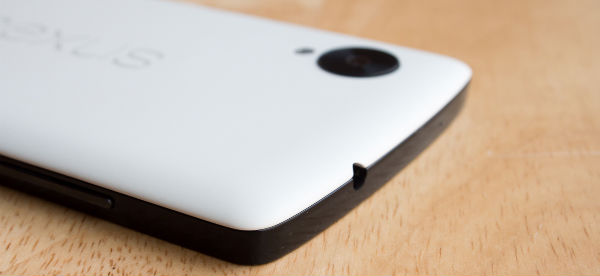 I've had the Nexus 5 for three days, only one of which was it actually on a cellular plan (AT&T), and I already love this phone. I was saying to a friend yesterday that it feels like the first time I got the iPhone back in 2007. It's that good.
Until Apple gets their act together (they are currently try playing small ball), it's all Android and their larger screens and more flexibility for me. But my experience with the S4, both on Verizon and T-Mobile, was painful over time. I bought these phones through the carriers and when you do that they come full of all sorts of crap that the carriers think will make the experience better but in fact causes the phone to be slower and far less stable.
After having yet another 20 minute period a week ago where I couldn't make a call on the S4 and had to restart it twice, I went to the Google Play Store online and bought the Nexus 5 Google Edition. It came a few days later and yesterday I went to AT&T and got it hooked up. By not buying the phone at AT&T it doesn't have the bloatware that AT&T would have put on it. And therefore…
This phone is blazingly fast. It's the first Android phone I've used that is as fast as the iPhone. For people that haven't tried a bloatware-free Android device (essentially a Google Edition), you don't know what you're missing.
And it has the "OK Google" functionality that makes Siri look anemic in comparison. You just say "Ok Google" and it immediately starts listening to whatever you say next. The voice-to-text matching is incredibly accurate and I'm already a much safer driver.
The main down side with this phone is that the camera isn't as good as the iPhone or the S4, but it's close and I'm willing to overlook that for the rest of the experience.
More to come on my experience with the Nexus 5 as I'm clearly still in the honeymoon phase, but I just had to get something out expressing how much I love this phone. Thanks to @interpolate and @gumboshowjoe for highly recommending it.