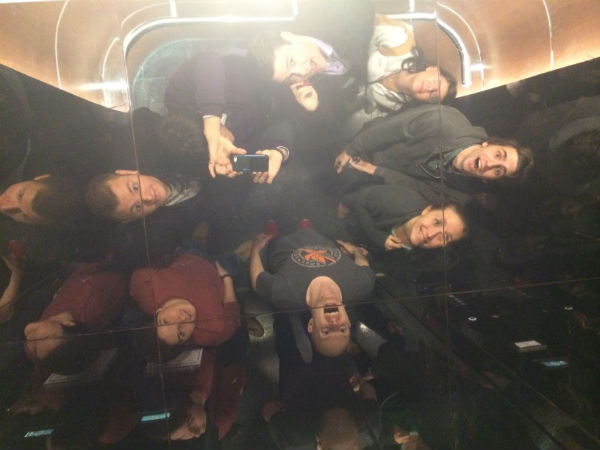 (some of the team riding the elevator and somehow having fun doing it!)
Our team of 11 at Dragon Army already seems like they've been working together for years. That's what the CEO of a neighboring startup mentioned to me recently. Considering we've been a company for a little over a month – and in fact three of the team members started this week – I'll take that as a sign that we're on the right track to building a great culture.
I've always felt that the most important aspect of creating a great culture starts with the people that you bring on to the team. The #1 characteristic we look for when hiring is culture fit. Is this someone that will jive with the people we already have? Do they have the core values and qualities that we look for in our team members? Is this someone that we'd want to hang out with outside of work?
People sometimes confuse this with hiring people like yourself, which is a very different thing. Case in point, most of our team is, as you might expect, made up of serious gamers. When we asked what their hobbies were outside of building games, they all answered, "playing games!" I personally am not a huge gamer, though I'm starting to be much to my wife's dismay ;)
The point is, a culture is built not from the CEO's personality and values, but the entire company's personalities and values. Too often CEO's hire for experience first and culture second. I always hire culture first.