What a whirlwind this first month and a half has been! To say we're having fun would be an understatement.
We've already doubled the size of the team to 11 people! I'm so excited about the team we've put together and I can't believe how lucky I am that this level of talent, experience and passion is now part of Dragon Army. Ability to make a great game? Check.
If you want to meet the team, we're all going to the Ender's game movie on November 1st. Here is some info from Amanda (our marketing extraordinaire):
The entire Dragon Army team is celebrating "NovEnder", and we're inviting anyone and everyone in the Atlanta area to join us! The team will be watching Ender's Game at AMC Fork and Screen Buckhead in the early afternoon on Friday, November 1st. For more details on the location and showtime, be sure to RSVP to our event's page on Facebook here.  Plus, we'll be giving away t-shirts to the first ten people that show up at the movie!
Amanda has also been working hard on our Facebook page (we already have over 2,000 likes), so please like us! Wow, that sounded so desperate :) But if you like us on Facebook then you'll find out about the events we're hosting, updates on t-shirt and swag giveaways, and updates on our games and apps…
On the games and apps front, we'll soon have some very exciting news to share. And if you signed up for beta list, you'll be one of the first people to start playing with our stuff.
And here are some photos of what we're up to: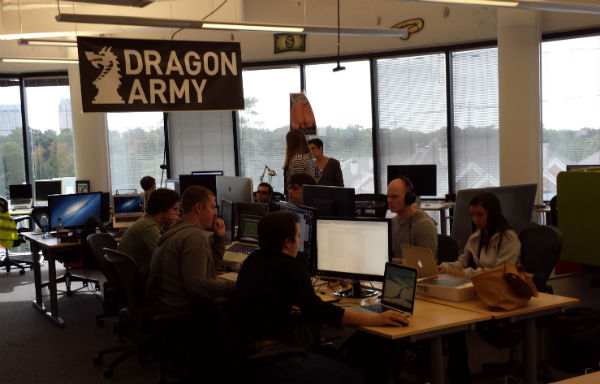 The team hard at work…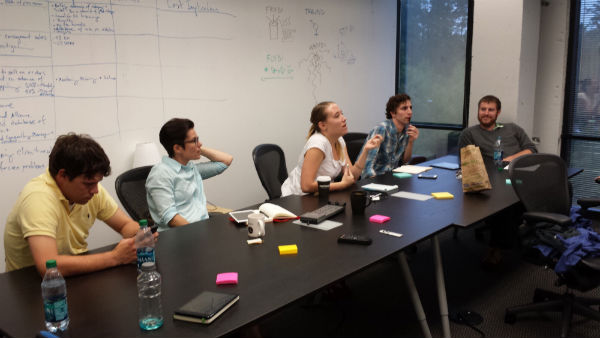 Brainstorming our next game…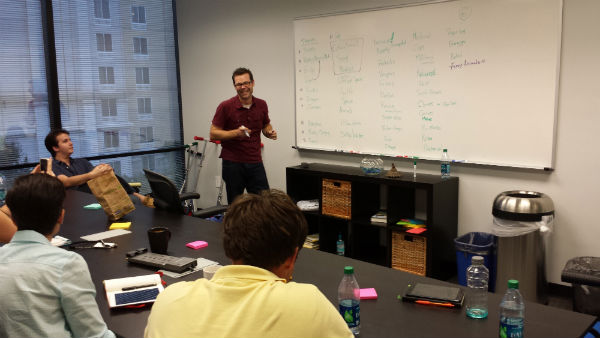 …with Ryan leading the charge. And having too much fun doing it.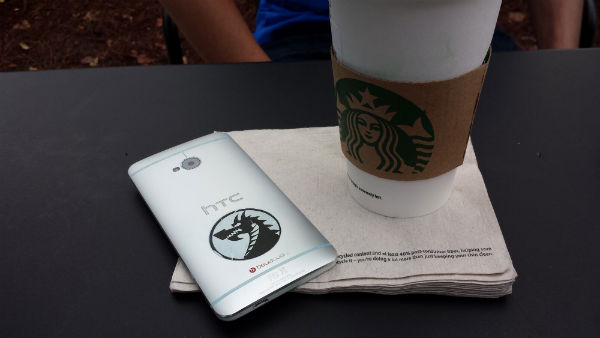 Dragon Army stickers in the wild!