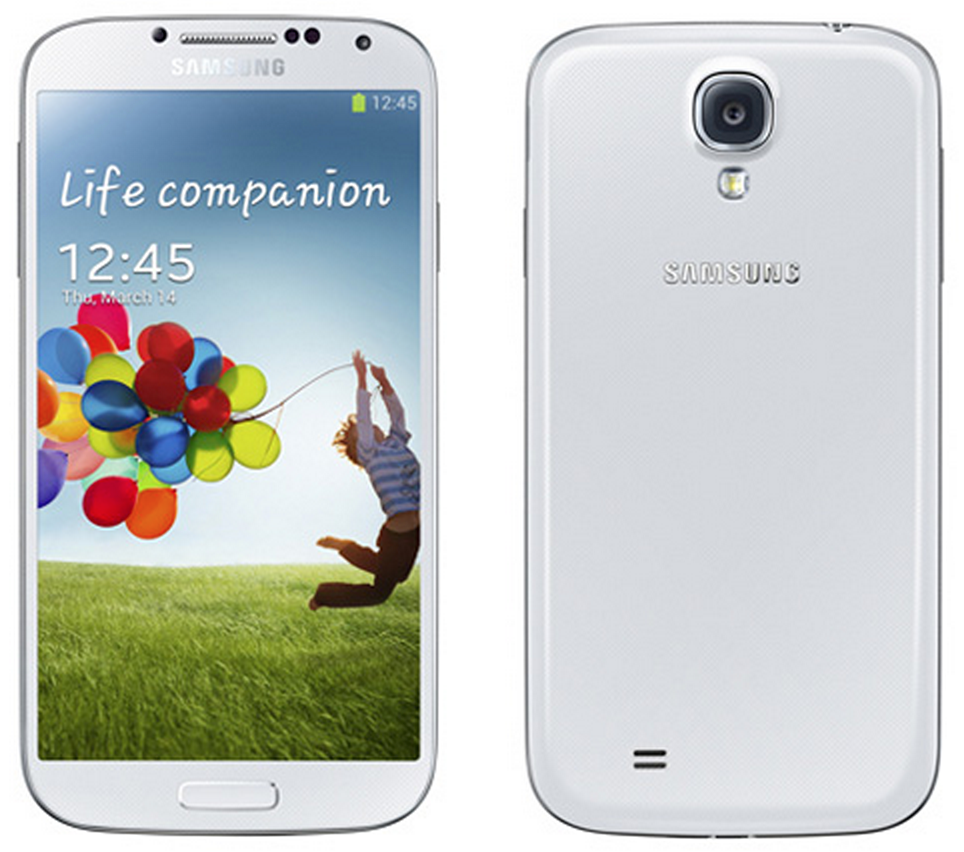 I love this phone. I believe the Samsung Galaxy S4 (and possibly the HTC One, which I've only played with for a few minutes but seems very comparable to the S4) is the greatest phone built to date. And yes, its an Android.
I switched to the Nexus 4 Android phone in early April, mainly because of the insistance of this guy. And I expect I'll be an Android guy for the foreseeable future because the UI is on par with Apple now and almost every app I want, Android now has. But given that the UI of Android is great and the apps are close to equivalent (I posted yesterday about the apps that I use on Android), the advanced hardware that these phones have now are making it tough for me to see changing back to the iPhone anytime soon. Companies like Samsung and HTC are just innovating on the hardware side much faster than any one company can compete with, even if its name is Apple.
So let's talk about the Samsung Galaxy S4. Though it has a plastic frame, it doesn't feel cheap the way I had expected. Plus having a plastic frame allows me to use this phone without a case, which is nice without the added bulk. And although it has a large screen and a great battery, its also very thin which I prefer.
The specs on this thing are quite amazing. Let's put the user interface aside for a minute and focus on the hardware. The four most important aspects of a phone to me are: Screen size/display quality, camera, battery and cell connectivity. This phone dominates in every one of those areas.
Let's start with screen size and display quality. The screen is massive. In a good way. I've talked before about why I wanted a larger phone screen and the Samsung Galaxy S4's 5 inch display is stunning. It has a Full HD Super AMOLED (1920 x 1080), 441 ppi display, and I don't know what all of that means but I can tell you its every bit as great a screen as the iPhone 5, which I previously thought to be the best single device ever created.
And because of the size, which I estimate to be about 70% of an average paperback page, its great for reading. I find my self reading from the Kindle app on this phone more than on the iPad Mini.
The camera on this thing is insane. It has a 13 megapixel camera on the back and a 2 megapixel camera on the front with HD video capabilities. So far its proven every bit as good as the iPhone 5 and its light years better than the Nexus 4. The camera was one of the main reasons I chose this phone over the HTC One. The HTC One is reportedly better in poor lighting, but overall the reviews I saw gave a slight edge in every other category to the S4 and that was the main reason I went this direction.
The features of the camera are also terrific. The features are: Dual Shot, Drama Shot, Sound & Shot, 360 Photo, Animated Photo, Eraser, Night, Best Photo, Best Face, Beauty Face, HDR (High Dynamic Range), Panorama, Sports. Probably my favorite feature – being a dad of four small kids – is the Best Face feature, which allows you to take a bunch of photos of people in a group and then individually select the best face for each person and combine them into one picture. It's one of those you-have-to-see-it-to-believe-it kinda things. Everyone I've showed this to is amazed.
Action shots are also very cool with their Drama Shot. Check out this photo of my dog.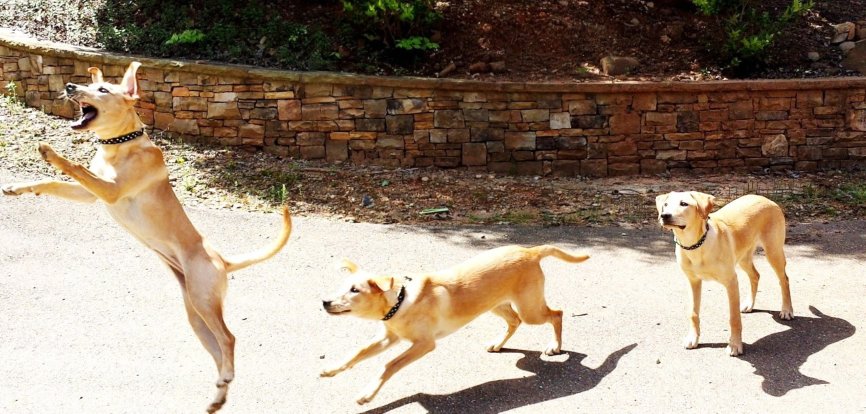 The battery so far has been great. I would say it easily is twice as good as the Nexus 4 and seems to last as long as the iPhone 5. This is a huge plus for me, but another advantage with the S4 over the HTC One and the iPhone 5 is that you can remove the battery. This allows you to have a spare battery with you if you run out, which is something I intend to do (my extra battery is ordered).
Lastly, I waited until Verizon had the S4 before getting it because Verizon to me it's far better than AT&T, at least in Atlanta. And this thing blazes on the Verizon 4G network. Plus the Galaxy S4 will be the first phone on Verizon's AWS airwaves, which sounds crazy fast.
Overall, this is the best phone I've ever owned.