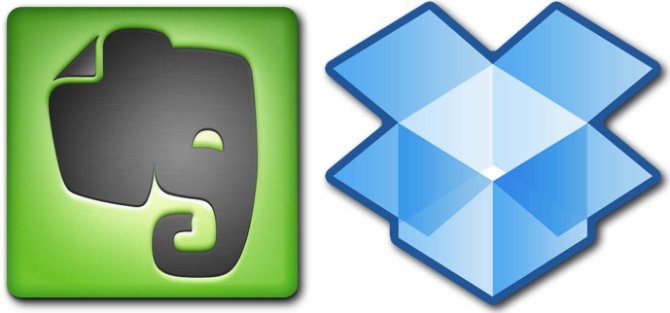 In the past, I've wanted Apple or Google to acquire Dropbox and Evernote, two of my tools of choice. It's crazy, by the way, how much I love and use these two tools.
I thought how nice it would be if the seemingly perpetually half-baked iCloud services would act more like Dropbox. And don't get me started on how much better Evernote is than any note-taking apps out there, particularly Apple's iOS embedded Notes app.
But now that I think about it, having these two apps separate and independent entities gives me real freedom. I can very easily switch to a new OS, new phone, new laptop, and be up and running extremely fast. Who am I kidding though, we all know I'm an Apple fanboy, but you never know, one day I might switch it up.
Now I wish that somehow my "social" identity could be unattached from a Facebook or Twitter. Almost two years ago I wrote about Diaspora, maybe they'll figure that one out.