I almost blindposted this but was too curious and had to read the article ~ Fast Company: What Successful People Do With The First Hour Of Their Day.
Although they pull from a very small, yet very successful sample group, its funny how absolutely off I was with my initial reaction. When I get up in the mornings I try hard to knock out as much email as I can in an effort to move on to important things when I actually "start" working. This usually occurs at home, between the early hours of 5:30-6:30 as the rest of my household begins to awaken.
The reality is, by the time I get to work between 8:00 and 9:00, email responses have already started to come in and I have to once again knock out email to start my work day. And then all throughout the day, they keep coming. And then at night when I'm home. #sigh
The Fast Company article suggests the exact opposite of my current approach to starting the day. For example:
Tumblr founder David Karp will "try hard" not to check his email until 9:30 or 10 a.m., according to an Inc. profile of him. "Reading e-mails at home never feels good or productive," Karp said. "If something urgently needs my attention, someone will call or text me."
While I'm not going to go that far – mainly because I don't want people calling or texting me :) – I think there is something to that. Apple has a feature in Mail that allows you to create VIP contacts. I hadn't really seen the benefits of that, however if I wanted to do less email when I got up I probably could quickly scan the emails that had come in from "VIP's" and then close Mail back down. That would take some will power, but its probably possible.
Other suggestions in the article focus on prioritization, with one suggestion being to "eat your frog", a reference to Mark Twain with the implication being if you eat a frog the moment you get up, the rest of the day won't seem so bad. By that rationale, you'd start your day by knocking out the hardest or most unpleasant of your tasks. I don't find myself having many frogs that need to be eaten so this is less interesting to me personally. Plus, in my opinion this is a negative approach to the day which doesn't jive with my general approach to life.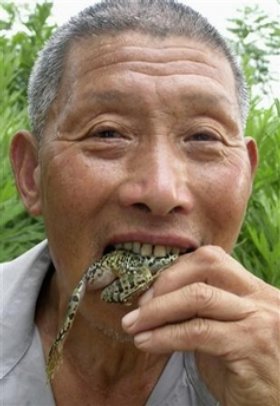 And some of the recommendations get pretty Zen, which isn't really my thing. Jobs is quoted as having said:
When I was 17, I read a quote that went something like: "If you live each day as if it was your last, someday you'll most certainly be right." It made an impression on me, and since then, for the past 33 years, I have looked in the mirror every morning and asked myself: "If today were the last day of my life, would I want to do what I am about to do today?" And whenever the answer has been "No" for too many days in a row, I know I need to change something.
I completely agree with the philosophy that you should only do what you love, but I don't think I could start every day with a "mirror moment". It's just not me.
The big takeaway:
I'm going to try to start my mornings over the next week by doing the following:
– Looking over my calendar and to-do items for the day and deciding what really needs to get accomplished.
– NOT going through email. Or maybe quickly skimming for anything critical, then closing email back down.
– BLOGGING! I've been really bad over the past few months with blogging regularly. Blogging does a lot for me personally and I want to make sure it continues to be an important part of who I am. By doing less email first thing in the morning, I should have more time to write.
So…we'll see how that goes.