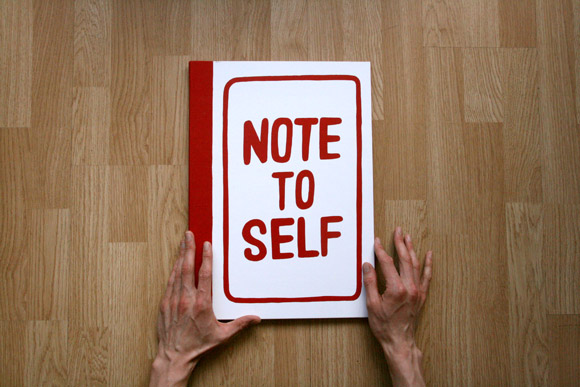 Yesterday I went to lunch with some of my Engauge colleagues and I was asked the question, "What advice would you give the 27 year old you?" It's probably one of, if not the, best questions I've ever been asked in these sessions.
So, what advice would I give my younger self? Other than "invest in Apple" which one of the guys jokingly suggested. While I didn't exactly answer this well during the lunch, I made a note to spend some more time thinking about it. Here's what I came up with (by the way, this is me talking to myself ;)
– Get out of your personal office and sit with the rest of the company. Soon after I was 27 we moved into new office space. I would have made sure there were very, very few offices and much more open space.
– Hire A+ people, and only A+ people. When I was 27 my company, Spunlogic, was really starting to grow. And we hired a lot of people very fast, many of which didn't work out because they weren't the right type of person to be successful in our company and culture. They were all talented and all had great resumes. But I no longer hire with those two aspects being the lead factor. Took me a while to figure that out.
– Keep playing tennis. Today I don't, and I spent ten years of my life focused intently on that sport, seems a shame to hang up the rackets. But I did, and I regret it. Younger me, keep playing!
– Focus more. I definitely had (and still have) a tendency to spread myself thin and feel like I'm doing an "ok" job in many areas instead of a great job in one or two areas. It's advice I'm giving myself right now, actually.
– Travel more with your wife. We have a lot* of kids now and traveling is very tough, plus we generally like hanging out with our kids and would rather spend time with them. But when we were younger we should have traveled more. Now its the, "when we're 50 we're going to travel all over the place!", which is certainly something to look forward to.
– Start blogging. I didn't start blogging until 2008. As soon as blogging was created (a long time ago), I should have started. I love it so.
– Don't hate on Macs. Yep, I used to be the classic PC guy, making fun of Mac users without even trying them. Now, not so much.
– Be more patient.
– Mentor more. And be mentored more.
– Don't take things so seriously. I have a tendency to do that. Definitely did it more back then.
What advice would you give your younger self?
PS – this post reminded me of a past one, 10 mistakes I've made so you won't have to. There are some similar themes here though the timeframe of "when I was 27" changes the context.
* Anything over 1 is a lot of kids, for those that don't have them ;)